My hubby's pet peeve at home is yucky smelling clothes. We get this a lot during the rainy season because clothes don't dry properly. They end up smelling like dirty wet rags (amoy basahan). We in turn wash them all over again to get rid of the offensive odor. It's inefficient and not very economical.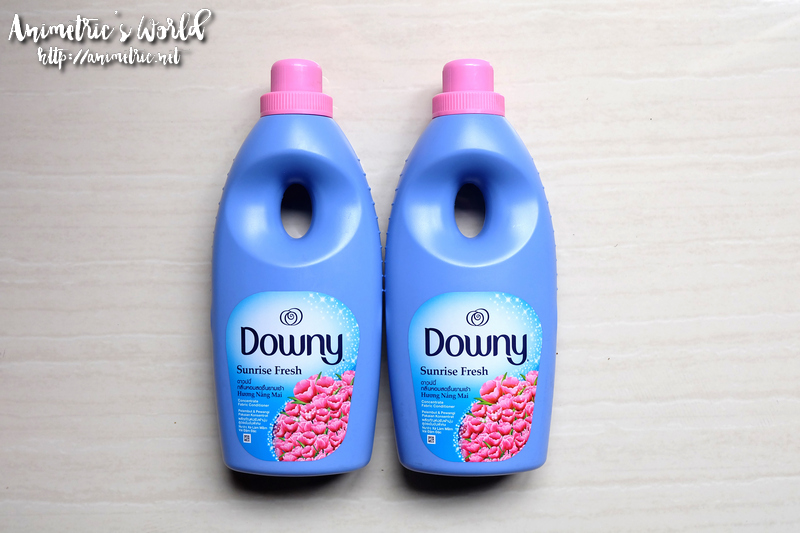 Downy promises to get rid of the 1o bad smells that plague our clothes. Want to know what they are? Here's the list:
vehicle exhaust
cigarette smoke
smoke from burning garbage
sweat and body odor
wet socks
kulob
fried fish
barbecue
garlic
onions
So anyway, I was invited to experience Downy's malodor removing powers at The Cookery last Aug. 24, 2016. Bianca Gonzalez hosted, Chef JP Anglo cooked, and four kitchen angels assisted… starting with kitchen angel #1, Pia Guanio.
Next up was kitchen angel #2, Camille Prats.
She was followed by kitchen angel #3, Kelly Misa.
Last but not least was kitchen angel #4, Patty Laurel.
After all the basting, grilling, and frying, the true extent of Downy's odor-fighting powers was revealed. The blue aprons were washed with Downy while the pink aprons were untreated. I myself was assigned to wear a blue apron throughout the entire cooking demo. What do you know, the pink aprons smelled like food while the blue aprons smelled as fresh as newly laundered clothes! Amazing!
After the cooking demo, we moved to a function room where the program continued. Downy reps clad in blue went around with covered plastic jars containing smelly stuff like bagoong, vinegar, dried squid…
They placed little pieces of cloth inside the jars and shook them. Some were treated with another brand of fabric softener, others were treated with Downy. The cloth smelled yucky after spending time inside the jar. Amazingly though, all the lady had to do was rub the cloth treated with Downy and the bad smell would be gone!
Anyhow I took home the blue Downy-treated apron (as well as the new Downy variants) and used it when I cooked dinner that day. I love how the apron still smells freshly laundered even after a couple of hours in the kitchen! I even fried onions and garlic while wearing it.
This is all because of Downy's breakthrough Malodor Neutralization Technology. Its Genuine Malodor Removal doesn't just mask malodors with fragrance, it removes unpleasant odors completely through chemical reaction. There are currently five (5) variants in the market with this technology.
These Downy variants are all available at leading supermarkets nationwide. Prices start at ₱5 per 25/26ml sachet which is good for around 15 to 20 pieces of clothing. I usually get the biggest bottle (around ₱318 for 1800 ml) and then buy refill packs afterwards (₱234 per 1500/1600ml). You can also purchase Downy products at the P&G Home Care Official Store on Lazada.
I've tried a lot of fabric softeners in the past but in the end I always go back to Downy. So far nothing can beat it when it comes to fresh-smelling clothes. 🙂
Like this post? Subscribe to this blog by clicking HERE.
Let's stay connected: