Here's something of a breakthrough where deodorants are concerned — Dove Ultimate Repair Dark Marks Corrector. It not only corrects dark skin areas, it also repairs underarm skin so its visibly smooth and even-toned. Now you can confidently wear sleeveless clothes and raise your with no worries.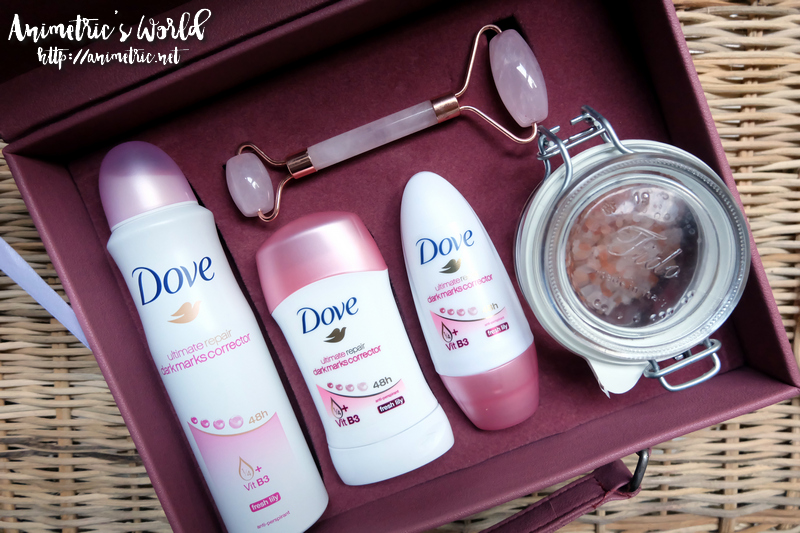 Dove Ultimate Repair Dark Marks Corrector is formulated with 1/4 moisturizing cream and Vitamin B3 which is also known as Niacinamide. Niacinamide is known for its skin-restoring properties and is particularly effective for conditions such as skin pigmentation. It's a safe lightening ingredient known to inhibit melanosome transfer and reduce dark marks formation on the skin. Meanwhile, the 1/4 moisturizing cream ensures that skin is well-hydrated, making it more resistant to irritation and damage. Dove Ultimate Repair Dark Marks Corrector is available in spray, stick, and roll-on form.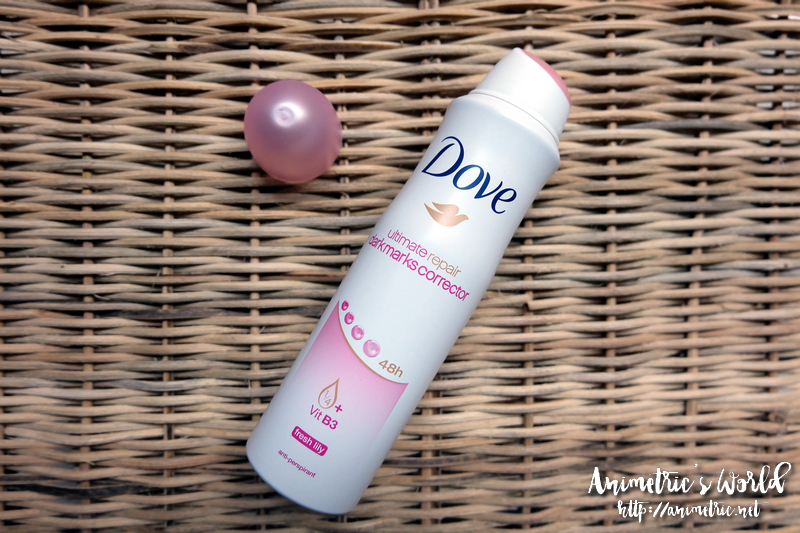 First let's talk about Deodorant Spray (₱195 for 150ml). If you want a no-mess fuss-free deodorant application, this is the way to go. Just hold several inches away from the underarms and spray away.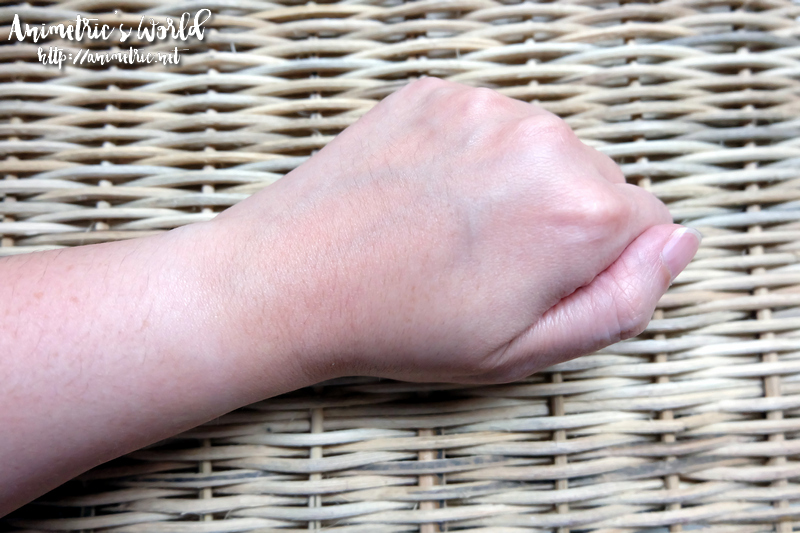 I test sprayed it on my fist and I love how it leaves zero residue after spraying. You don't have to worry your underarms rubbing against your clothes. The floral fresh scent lasts too — I sprayed it on 8am and by 12nn my hand still smelled like Fresh Lily, this variant's trademark scent.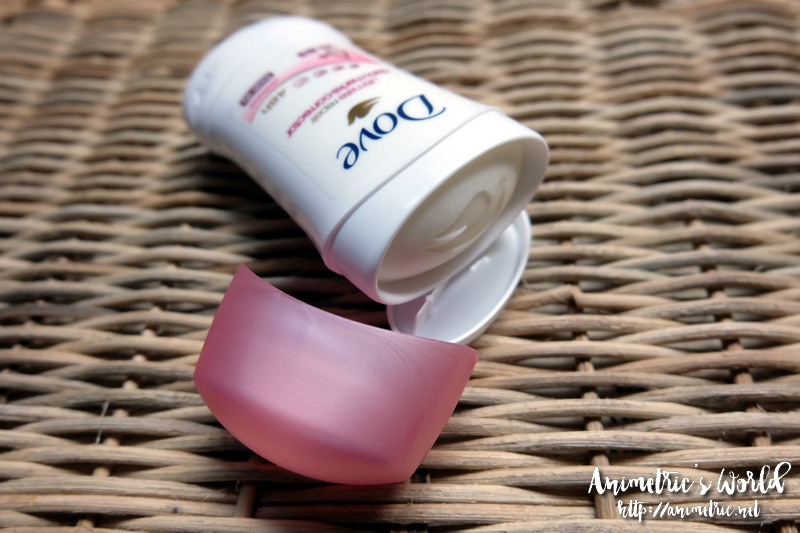 This is the Deodorant Stick (₱195 for 40g). Deodorant sticks are actually my product of choice. I love how it's easy to use and easy to carry around when I'm traveling. Just swipe across your underarm and you're set.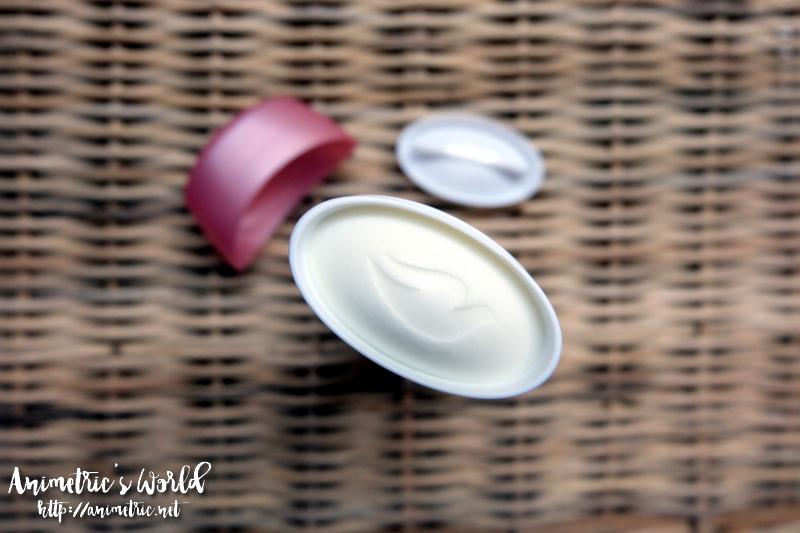 Doesn't it look like a Dove beauty bar from this angle?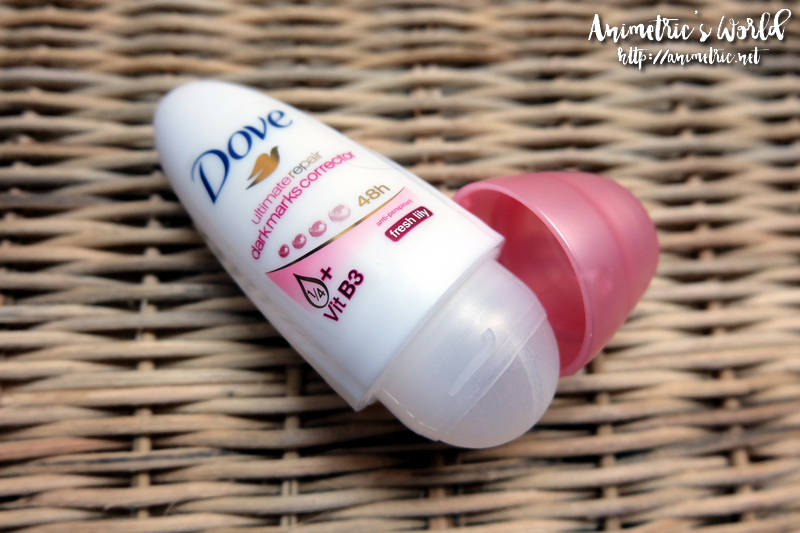 This is the Deodorant Roll-On (₱102 for 40ml). I seriously don't get why roll-ons are so popular here in the Philippines. I'm not a fan of the wet application which entails waiting for it to dry. Other countries don't seem to have this, they only have stick or spray. I guess people here like it because it's priced the lowest among all the forms of deodorant. Thank goodness this one dries quickly.
All of the above products promise 48 hours of protection from sweat and odor in addition to correcting dark marks and making the underarm area smooth and even-toned.
Dove Ultimate Repair Dark Marks Corrector is available at the Unilever Beauty Flagship Store on Lazada.
Like this post? Subscribe to this blog by clicking HERE.
Let's stay connected: