I've always done my best to steer clear of anything even remotely political. It's just not my bag. People can go lecture me about how apathetic I am but we can't all be activists, can we? I will most probably NEVER do something like join a rally or campaign for anyone in this lifetime. But something in the news the last couple of days has successfully elicited a reaction from me. I feel so strongly about it that I just had to blog about it.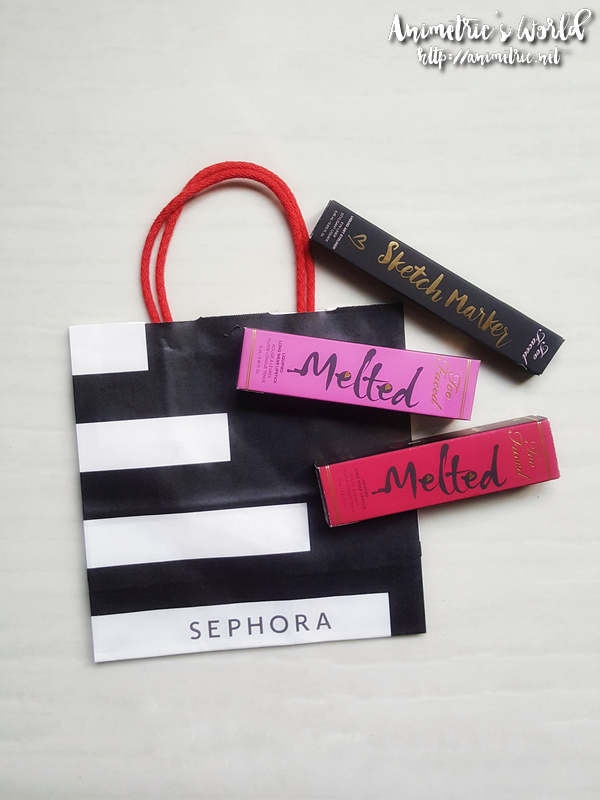 Anyhow, news broke out 2 days ago that some congressman, specifically Ako Bicol Party List Rep. Rodel Batocabe, wants to implement what he calls a Vanity Tax. He has proposed proposed a 10% to 30% excise tax on cosmetic products and beauty services. He said it's a better alternative to imposing additional excise tax on fuel products. "Kung talagang mabigat na 'wag ka na mag-makeup, mabubuhay ka naman," Batocabe said. He claims that only wealthy people will be affected by the vanity tax he wants to impose.
What about people like salesladies, bank tellers, receptionists, flight attendants, and most people who are in the service industry? Then there are those in the entertainment industry — not necessarily A-list celebrities with cash to burn. They are ALL REQUIRED to wear makeup on the job. I doubt that the average SM saleslady is part of the elite he claims this tax will affect.
Is he saying that poor people don't want to look good? If he thinks those in the lower economic sectors don't care about their looks, he obviously hasn't done his research. Cheap local brands like Ever Bilena, Nichido, Careline, and San San continue to exist not because of the rich people. What's more, these brands have actually contributed to the greater good by providing jobs for our countrymen.
There is talk that celebrities will be exempted from this tax. because it's their job to look good. Excuse me but WTF they have all the cash to burn plus they actually get paid to use and endorse beauty products.
He says he plans to tax even beauty-related services. Does this mean that if have a dermatologist treat me for an acne problem I'll get taxed for it? Acne is actually a bacteria-induced skin infection but it's also perceived as a beauty concern… so where will he draw the line?
What about things like shampoo and conditioner that are formulated to clean and make your hair look better? Is he going to apply the same logic that we can all live without washing our hair?
When one looks good, one feels good about himself/herself. This is empowerment. I don't expect someone like Batocabe who is obviously myopic in his world views to understand. But you know it and I know it. People who feel good about themselves tend to perform better and lead happier healthier lives. Why don't they impose more taxes on the bad things like cigarettes, alcohol, and hell even gambling in all its forms? Better yet, why don't they tax or penalize delinquent lawmakers for every session missed?
This is probably what we get for voting AKO BICOL party list just because it frickin starts with the letter A. Truth be told, most of us can't be bothered to actually THINK about who to vote for the party list. It's a spot in congress that's not really taken seriously. It's a POSITION nonetheless, so come election time all sorts of strange party lists from All Fish to Abante Retirees multiply like mushrooms to vie for that spot. Why do we even have to vote for a party list which just paves the way for more nonsense? Do we really need more congressmen? We have so many already and we are not even close to solving daily problems like traffic and pollution.
I am protesting this so-called vanity tax. It's one of the stupidest things I've ever encountered. This kind of twisted reasoning can only come from a misogynist with a lot of idle time in his hands. Instead of addressing more pressing concerns like the worsening traffic problem or the rampant killings, they'd rather focus on aesthetic services and makeup??? People who can will just buy their beauty stuff from abroad. If this pushes through, guess who will be burdened with this the most? Certainly NOT the people with money.
Like this post? Subscribe to this blog by clicking HERE.
Let's stay connected: