One of my target destinations in Taipei was Din Tai Fung, a restaurant famous for its Xiao Long Bao — my favorite dimsum!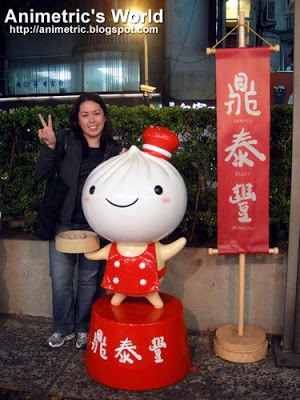 They even have a cute Din Tai Fung Xiao Long Bao mascot! There was a small stall outside the restaurant selling Din Tai Fung merchandise like cellphone straps, clocks, purses, keychains, etc.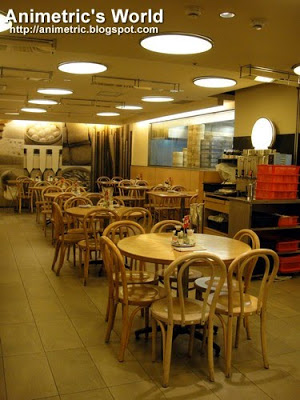 By all appearances, Din Tai Fung is a simple family restaurant.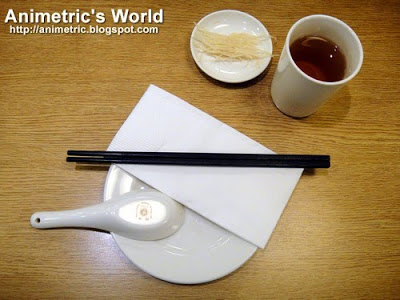 Upon being seated, you're served tea and a small dipping dish with julienned ginger which you will later add red vinegar to. This is for dipping your Xiao Long Bao.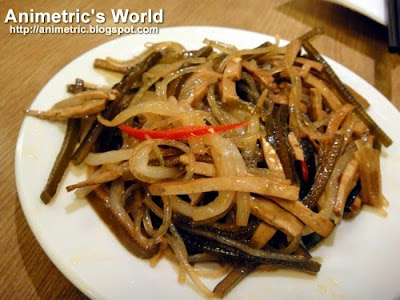 You're also served a complimentary appetizer comprised of pickled vegetables and tofu strips. Yummy!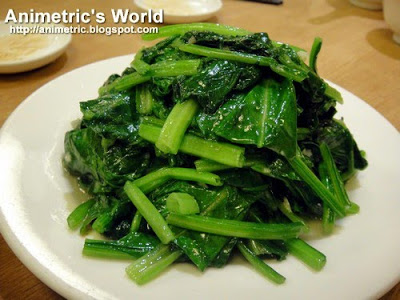 We ordered Stir-Fry Spinach (NT170 or P255, pictured above). It was very fresh and tasty. Went very well with our fried rice. 🙂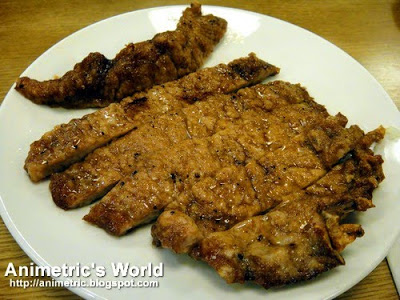 We had Fried Pork Chop (NT100 or P150, pictured above). It actually looks better than it tastes, haha. Kind of bland and not as tender as I would've liked. Mien San's pork chop is so much better than this.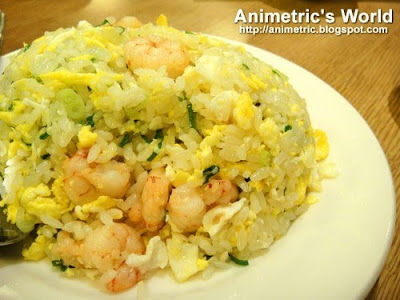 Pork Fried Rice with Eggs (NT160 or P240, pictured above) was a nice accompaniment to our main dishes.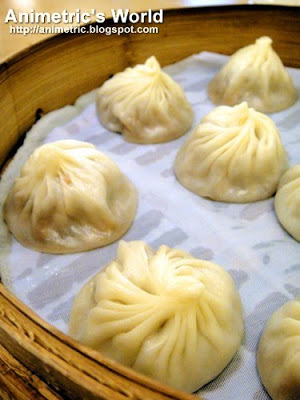 Of course, our visit would not be complete without an order of Din Tai Fung's much fabled Xiao Long Bao. I picked the original Pork Xiao Long Bao (NT190 or P285 for 10 pieces, pictured above). It's sooo good. The wrapping is firm and chewy, strong enough to contain the delicious hot soup inside and the abuse of your chopsticks. The ground meat inside is juicy. My kids loved it too. My father-in-law commented that the Xiao Long Bao was inexpensive given the above average size and good quality. I say they're definitely better than Crystal Jade's.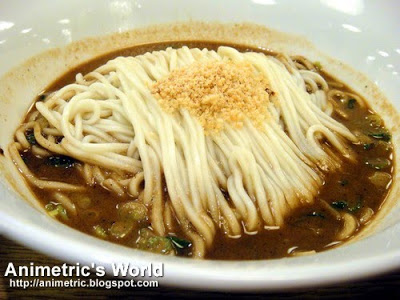 I ordered a bowl of Noodle with Sesame and Peanut Sauce (NT100 or P150, pictured above) for myself out of sheer curiosity. I enjoyed the al dente noodles and the savory-sweet sauce. It was topped with crushed sugared peanuts too. 🙂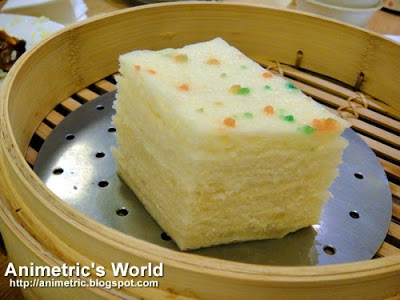 For dessert, we shared two orders of Steamed Chinese-Style Layer Cake (NT35 or P52.50, pictured above). It was served hot and freshly steamed. It's a lovely dessert, soft and not too sweet. The kids liked it a lot.
Reasonable prices, good quality, and excellent service make Din Tai Fung well worth the trip. I'll surely be back!

Din Tai Fung (Zhongxiao branch)
No. 218 (Alley 16) Zhongxiao East Road,
Section 4, Taipei, Taiwan
02-27217890

Like this post? Subscribe to this blog by clicking HERE.
Let's stay connected: