I had my first ever Diamond Peel at the House of Obagi in Greenbelt 5 a little more than a week ago. I've never had one before and so I really had no idea what I was in for.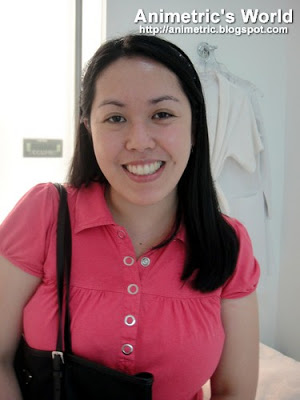 I asked one of the staff to take my before photo prior to the Diamond Peel session. I'm very particular about having my face handled and so the clincher that made me decide to undergo the Diamond Peel at House of Obagi was the fact that a dermatologist was going to do the procedure.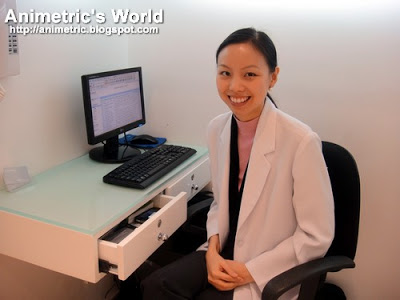 Meet Dr. Mitch Carlos. She's actually the reliever of House of Obagi's resident dermatologist. She's very nice. I was told that she was the one who's going to perform the Diamond Peel. 🙂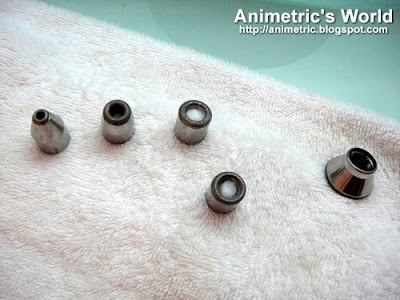 A Diamond Peel is performed using a wand with many interchangeable heads. The tips of these heads are coated with fine diamond particles to help exfoliate the skin more efficiently. By exfoliating, I mean getting rid of dead skin cells on the surface.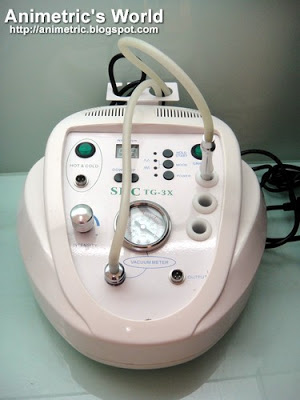 This is the machine that the wand is connected to. My face was cleansed before anything else. The wand was rubbed back and forth all over my forehead, cheeks, nose, chin… my whole face. There was a suction-like sensation with matching popping sounds. It's kind of like having your face scrubbed and vacuumed at the same time. Dr. Mitch was also nice enough to remove whiteheads she came across in the process. 🙂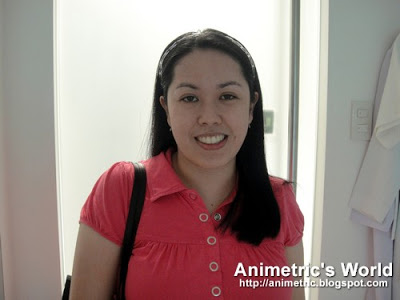 The procedure was quite short — around 30 minutes. My face reddens easily and so I was expecting to be all red and puffy afterwards, but miraculously I wasn't! The photo above was taken immediately after the session. I loved the clean, smooth, and flawless feeling! Everyone commented that my skin looked brighter too, as I rushed off to an event from House of Obagi. Woot!
Diamond Peel at House of Obagi costs P1,500. It's done by a dermatologist too. Some places I know have an aesthetician do it and charge the same fee so I'd say having it at HOO is worth it. An added plus is that they apply a high-end Obagi sunscreen to your face right after to protect it as you go out. There's no downtime to having a Diamond Peel, you can have one over your lunch break and emerge looking perfect right then and there. 😀
Oooh, I bought some mineral make-up too, but that's another post. 😀
House of Obagi
G/F Greenbelt 5 Mall
Makati City
756-0771
Like this post? Subscribe to this blog by clicking
HERE
.