One month and one day has passed since dad left and I still find looking at his grave a surreal experience. It just doesn't feel real. It's a sight that I never could have imagined when I was a little girl.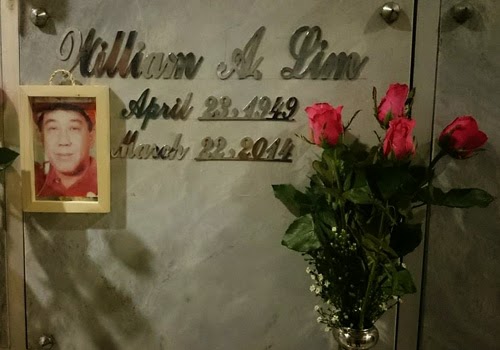 It's his birthday today. He would have turned 65 had he not passed on. When I was a child, I thought that 65 years of age was so old. But now, I feel that 65 is still young. My dad's dad is in his 80's and he's still okay. I'm turning 40 in a few months. Time passes way too fast. I have a teenage son now, it seems like only yesterday when we could carry him in our arms.
Time gets more precious as you grow older. There's really none to waste. With that I choose to let go of the negative, and that actually includes people. Life is too short to spend surrounded by negative vibes. I may not be able to dictate the direct path my life will take but one thing I can do is minimize the negatives one factor at a time.
Happy Birthday, Dad.

Like this post? Subscribe to this blog by clicking HERE.
Let's stay connected: