Noooo… the holidays are over. Who am I kidding? I never had a holiday. Our yaya went on vacation last December 18 and came back TODAY. WTF. Tomorrow it's back to work. I feel I spent most of the Christmas break cooking, washing dishes, taking out the trash, and cleaning toilets. No vacation for me boo hoo! Anyway, having washed a lot of plates, glasses, pots, and pans I think I'm pretty qualified to review Cusina Dishwashing Liquid.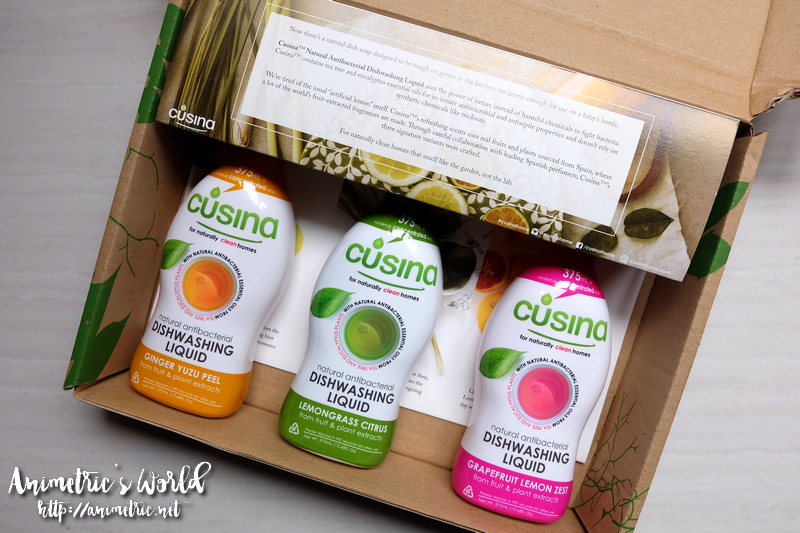 These were sent to me sometime last year. I'm sorry my review came so late. I loved the packaging the moment I laid eyes on these bottles.
Cusina Dishwashing Liquid is a natural antibacterial cleanser which make use of the good to get rid of the bad. Active ingredients include tea tree and eucalyptus oil extracts which are innately antimicrobial, antiseptic, and antifungal. Using Cusina Dishwashing Liquid to clean the things you use to cook and eat ensure that you're cleaning and disinfecting them the safe and natural way.
Cusina Dishwashing Liquid comes in 3 refreshingly fruity scents: Grapefruit Lemon Zest, Ginger Yuzu Peel, and Lemongrass Citrus. A 375ml bottle costs around P60. Last Christmas they were selling packs of 3 bottles for P170.
For years we've been using a harsher dishwashing liquid because it did a really good job of removing grease from all our dishes. I'm always open to trying out new things so I gave Cusina a run for the money.
What I like about Cusina Dishwashing Liquid:
All the variants smell so nice and fresh. I honestly cannot make up my mind which one I like best.
It gets rid of grease and food odors just as efficiently as my old dishwashing liquid.
It's gentler on the hands. My hands start to feel raw and dry when I wash a lot of stuff using the other brand.
I use it to remove food odors from my hands when I'm chopping or cooking.
It can clean more than just dishes, pots, and pans. I actually used it to clean up an oil spill on our breakfast table. I even asked my daughter to use it to clean the hamster wheel.
It's affordable. You know how natural stuff always cost more than the harsher chemical versions? That doesn't apply to Cusina Dishwashing Liquid. This costs less than my old brand.
You can buy it online from sites like Lazada.
Downside? None really. It gets the job done. That's what counts.
Cusina Dishwashing Liquid is available at SM Supermarket, SM Hypermarket, Unimart, Cash & Carry, Pioneer Supermarket, Echo store, The Green Company, Babyland, Babymama, and Apotheca Pharmacy. For more information, visit http://www.cusinahome.com/cusina.htm.
Like this post? Subscribe to this blog by clicking HERE.
Let's stay connected: