Hola! It's been a while since I posted a beauty review. I don't know if I've said it before but I'm quite obsessed with hair conditioners. I think it's because my hair is impossible to comb without it. When I'm abroad, I usually buy several different conditioners to try. Now the latest one that has caught my eye is local — Cream Silk Triple Keratin Rescue Ultra Conditioner.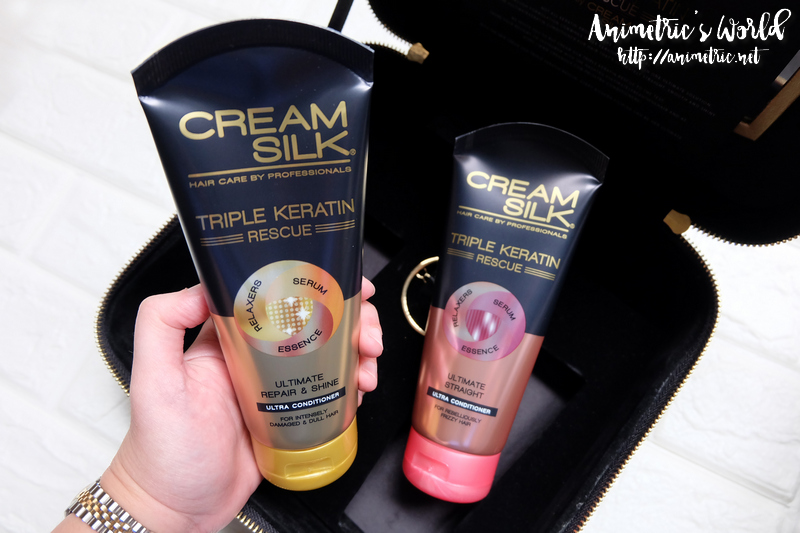 I first saw these at the supermarket a couple of weeks ago. Cream Silk Triple Keratin Rescue Ultra Conditioner comes in 2 variants, Ultimate Repair & Shine and Ultimate Straight. What sets these apart from the others is 3 keratin products: keratin relaxers for straightness, keratin serum for smoothness, and keratin essence for shine.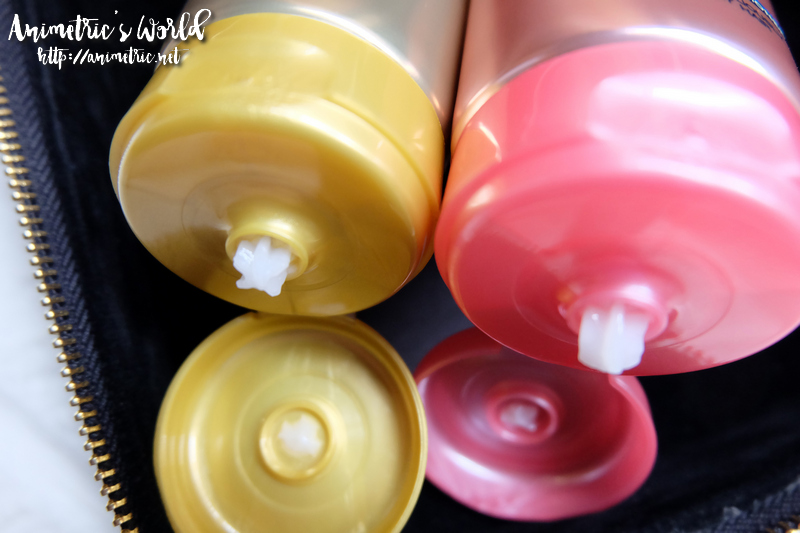 Squeeze them out of the tube and you'll see that they are a tad more solid in terms of consistency. They actually hold the shape of the star-shaped dispenser. Getting the product out of the tube is like pushing icing out of a piping bag.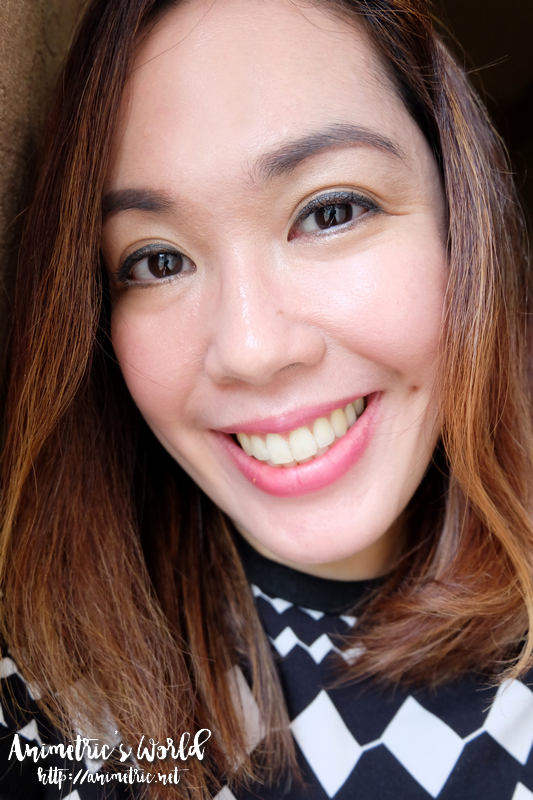 I tried both variants and each had a different effect on my hair. This photo was taken after I had used Ultimate Repair & Shine.
What I liked about Cream Silk Triple Keratin Rescue:
Both variants detangled my hair nicely. My chemically-treated hair was actually easy to comb afterwards.
Both variants smell good. Ultimate Repair & Shine has a hint of coconut fragrance while Ultimate Straight smells more like yogurt and berries.
Both made my hair soft and smooth. I've been having trouble with the bleached portions of my hair as they are now overly dry. These were able to improve the texture of my hair immediately after use.
While triple keratin may sound like overkill, both variants surprisingly make hair feel light and airy, not weighed down.
While I found both variants to be satisfactory, my preference leans more towards Ultimate Straight. My hair just behaved better with it.
If there is a downside to Cream Silk Triple Keratin Rescue, it's the price. You get 170ml of product for ₱149. The regular Cream Silk Standout Straight costs only ₱109 for 180ml. I can attest that the formulas used by the two lines are not the same though. Cream Silk Standout Straight doesn't really suit my hair but Cream Silk Triple Keratin Rescue Ultimate Straight works for me! I love how it makes hair manageable and straight yet still voluminous and lightweight.
Cream Silk Triple Keratin Rescue Ultra Conditioners are now available at all leading supermarkets, drugstores, and department stores nationwide. You can purchase Cream Silk products at the Unilever Beauty Flagship Store on Lazada.
Like this post? Subscribe to this blog by clicking HERE.
Let's stay connected: