I've recently decided to make some lifestyle changes. I know, I'm always saying it… and in my own way, I have been doing it as best I can. Just to help me kickstart it for the umpteenth time, I started working out at a fitness center near home last week. I'm still the one cooking for the family, so I make sure I opt for healthier food and ingredient options. We're not getting any younger so any positive changes I can introduce are all welcome at this point.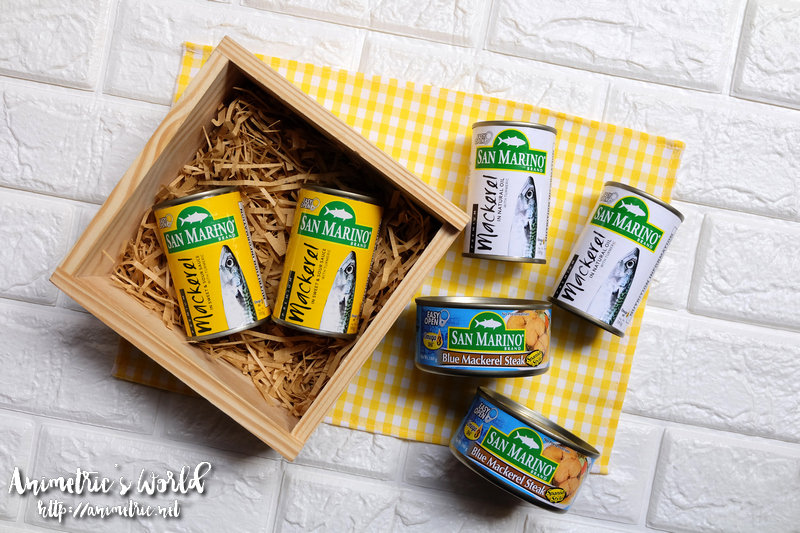 Finding a product that's both healthy and tasty can be challenging. Anyhow, a friend introduced me San Marino Premium Mackerel recently. Prior to this, I have never bought mackerel — canned or otherwise. Let's just say I'm not very adventurous when it comes to fish. I stick to a few familiar types and that's it. San Marino Premium Mackerel comes in different variants I can enjoy: in Sweet & Sour Sauce, in Tomato Sauce, and in Natural Oil. Then there's also Spanish Style San Marino Blue Mackerel Steak. You can just pair any of them with hot steamed rice for a quick and tasty meal. But whenever I have a bit more time, I can use San Marino Premium Mackerel as a healthier alternative to red meat.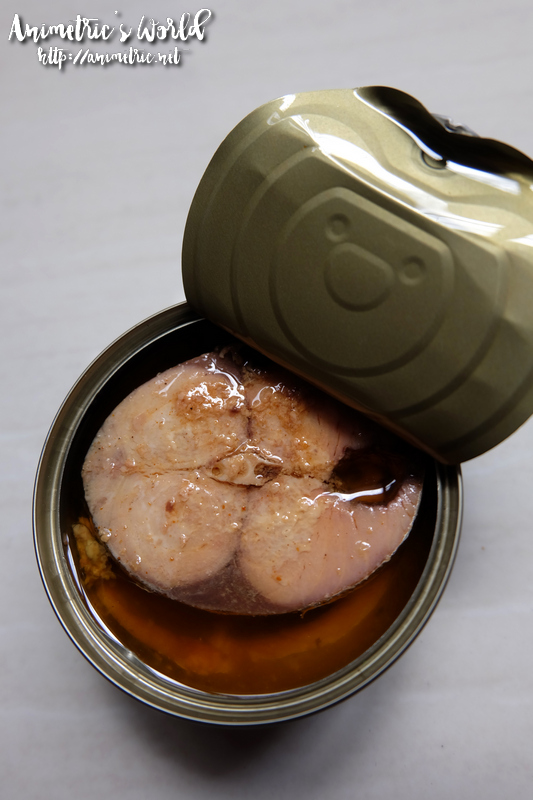 I was immediately intrigued by the San Marino Blue Mackerel Steak so I decided to cook it for lunch the other day. I was impressed as soon as I opened the can — just look at that beautiful cut of fish! So I decided to make Sweet and Spicy Mackerel Steak for lunch. You will need the following ingredients:
2 cans San Marino Blue Mackerel Steak
2 tbsps minced garlic
1 yellow onion, chopped
sliced bell peppers (any color will do)
1 tbsp muscovado sugar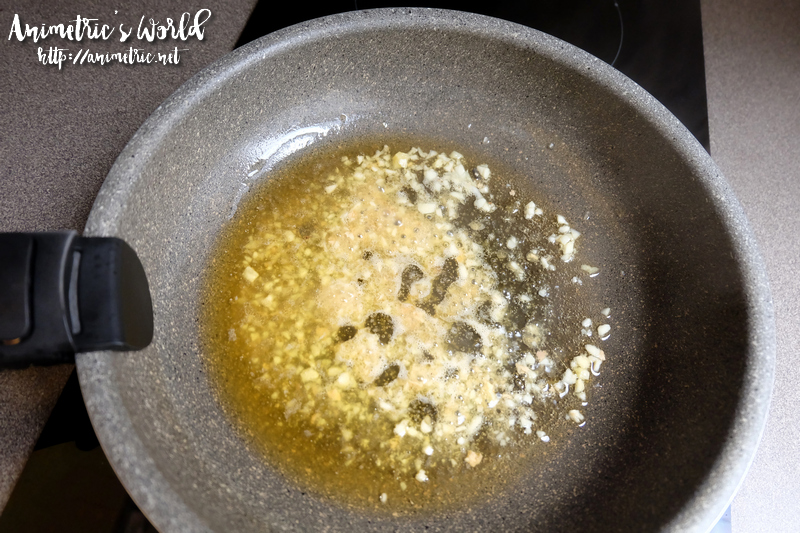 First things first. Pour the oil from the mackerel into the pan and saute the garlic in it. This saves you from using more cooking oil plus it will also "flavor" your onions and bell peppers.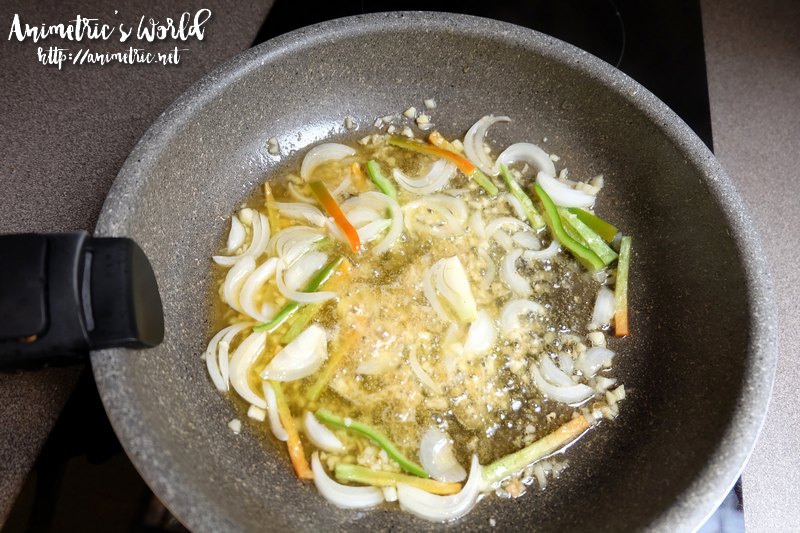 Add the sliced onions and bell peppers. Then add the muscovado sugar. Make sure the sugar is dissolved into the oil and veggies. Saute until the onions soften a bit.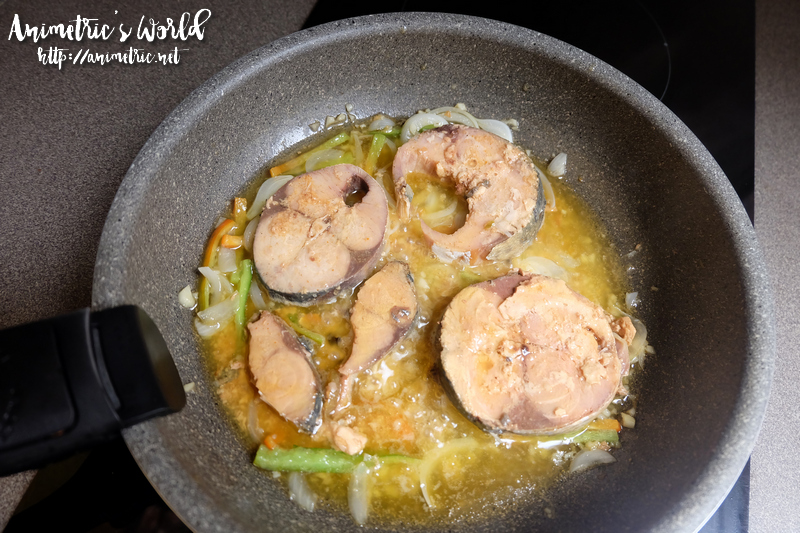 Add the mackerel and saute with the veggies. Turn the mackerel over so that both sides are evenly heated and coated with the flavored oil.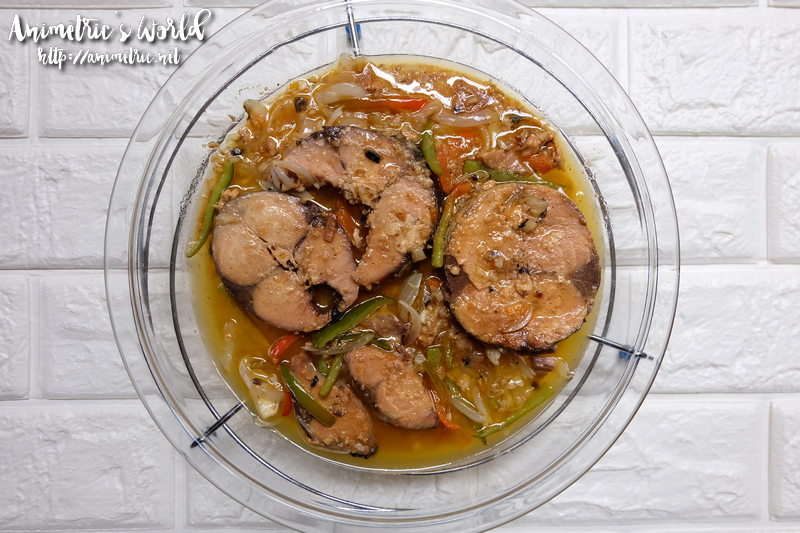 There you have it — Sweet and Spicy Mackerel Steak made with San Marino Premium Mackerel. I love how the flavors came together so perfectly. This went so well with steamed rice, my daughter ate a lot!
I'm so glad I got to try San Marino Premium Mackerel. With everything I have to do each day, I'm all for anything that makes my meal planning easier. The cuts of fish were impressive — they don't even look like they came from a small can! If I had to pick a favorite variant, it'd have to be the San Marino Blue Mackerel Steak.
San Marino Premium Mackerel products are available at leading supermarkets nationwide. For more recipe ideas, log on to the San Marino Facebook Page.
Like this post? Subscribe to this blog by clicking HERE.
Let's stay connected: