A few days before I left for Japan, I was to a Recipe Swap event with fellow mommy bloggers. We actually use this brand at home, I always buy Lee Kum Kee Panda Oyster Sauce. My kids love eating Taiwan Pechay cooked with Lee Kum Kee Panda Oyster Sauce and lots of crunchy fried garlic. I was really interested to see what else we could use the sauce for.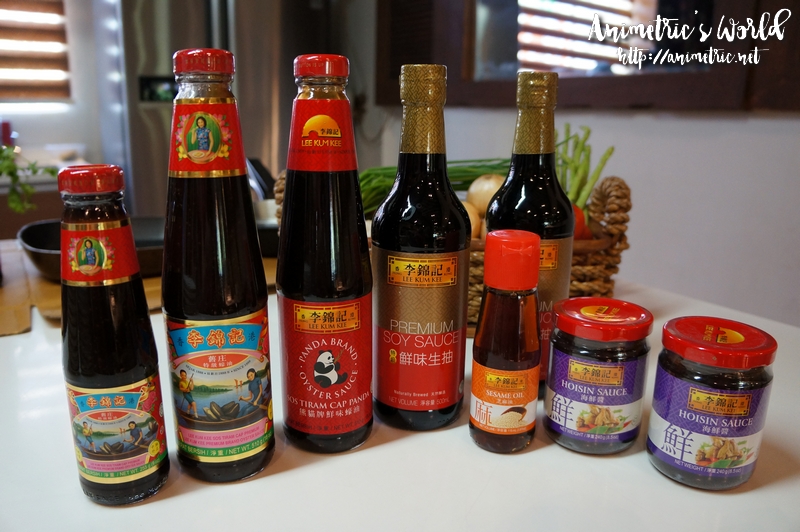 We always have a bottle of Lee Kum Kee Panda Oyster Sauce at home.
Lee Kum Kee's celebrity mom for the day was Suzi Entrata-Abrera. She shared her recipe for Thai Omelette.
Suzi's recipe uses readily available ingredients like onions, garlic, ground pork, tomatoes, etc. Of course, there's the oyster sauce which she drizzles over all the other ingredients.
Next one to share her recipe for Grilled Salmon was mommy blogger Michelle Aventajado of Momma N Manila. Michelle recipe requires marinating the fish for at least 15 minutes but the longer you marinate, the yummier the finished product is.
Meanwhile, Michelle Lim of My Mom Friday shared her Tofu Saute recipe. Everyone was cooking delicious dishes really fast!
Eliza Santiago of MoMaMa whippeed up Sauteed Asparagus.
Grilled Salmon by Michelle Aventajado
Tofu Saute by Michelle Lim
Sauteed Asparagus by Eliza Santiago
I love how Lee Kum Kee Panda Oyster Sauce turns the simplest dishes into incredibly delicious creations!
But wait, there's more! You too can share your own dishes and win prizes for doing so!
To join the contest, cook a dish using ANY Lee Kum Kee product. Take a picture of the dish along with the LKK product, then post on Instagram or on Facebook using the hashtags #LKKRecipesByMe and #(LKK product used) — example #PandaOysterSauce. Semi-finalists will be chosen and required to submit full recipes for final judging. A total of 13 winners will be chosen, each will get the corresponding amount of kitchenware GCs:
First Prize – P7,000
Second Prize – P5,000
Third Prize – P3,000
10 Bonus Prizes – P1,000 each
Promo runs until June 24, 2015.
You can check out all the featured dishes' recipes and promo details at the Lee Kum Kee Philippines Facebook Page.
Like this post? Subscribe to this blog by clicking HERE.
Let's stay connected: