I went to the Colour Collection event a little more than a week ago to check out their latest lipstick — Colour Collection Ultimate Wear Lipstick.
The event was held at the Oz Bar of Holiday Inn Suites in Makati.
Colour Collection Ultimate Wear Lipsticks are so pigmented you can use them to paint on a canvas just like what this artist is doing.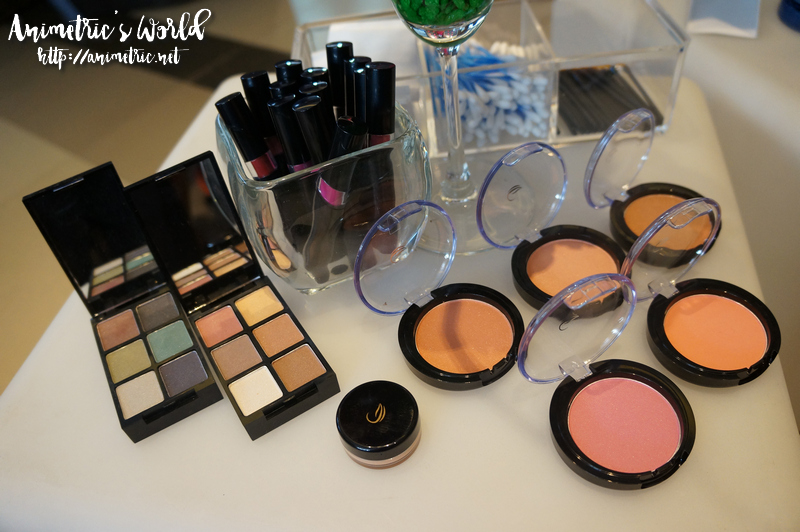 Colour Collection not only has lipsticks, they have a complete line of cosmetics which include eyeshadows, blush, concealer, BB Cream, etc.
The effervescent Bianca Valerio hosted the event. Being a makeup artist herself, she was also the one who was going to facilitate the lipstick workshop.
She showed us different lip trends and then taught us how to get the looks.
Ombre Lips? Wow, I thought ombre was just for hair. 🙂
In this segment, Bianca taught us how to achieve the Femme Fatale lip look.
Perfectly shaped red lips… this is the hardest lipstick look to achieve. I remember having to repeat it over and over and over again in makeup school. I could not go home until I got it.
The most useful lipstick application tip I learned from Bianca that day was that lipstick should be applied vertically with a brush. Yes, you paint your lips in vertical strokes so that color fills in all your lip lines resulting in the perfect pout.
So anyhow, after Bianca's demo, we were challenged to come up with out own unique lip look using Colour Collection Ultimate Wear Lipstick. I took the brightest pink shade I could find and a red shade and then applied the shades alternately with lip brushes vertically (top to bottom) first on the upper lip then on the lower lip. It was a contest and there were going to be 5 winners.
I was one of the winners, unfortunately I didn't bag the grand prize which was a wifi-enabled Instax camera. I did get a big bag full of Colour Collection's bestsellers.
Colour Collection is so generous they sent me home with Ultimate Wear Lipsticks I can share with my readers! These cost P350 a pop. They certainly live up to their name because even after I had used makeup remover that night, the lip color stayed on my lips until the next morning.
There are over a dozen shades but I'm giving away 3 bestselling shades (from left to right): Bellissima, Headturner, and Naked Peach.
I'm giving away 2 sets for twice the fun! One winner will get both.
Congratulations Lai Gamboa! You've won 2 sets of Colour Collection Ultimate Wear Lipsticks!
Like this post? Subscribe to this blog by clicking HERE.
Let's stay connected: