October 5, 2010 — I attended Collezione and Jewelmer's fashion show celebrating designer Rhett Eala's 20 years in the business, I didn't think I'd be seated so near none other than the guest of honor…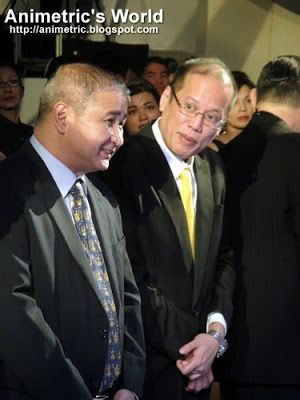 …which turned out to be President Noynoy Aquino himself. The organizers kept it a secret, and I totally understand why. No wonder there was a lot of security and the PSG (Presidential Security Group) inspected plus tagged our gadgets. I did not dare go up to him and ask to have a photo taken because the PSG surrounding him were so intimidating. The event started the moment P-Noy took his seat.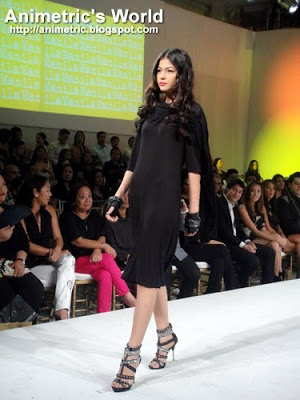 The first half of the fashion show featured Collezione apparel designed by Rhett Eala.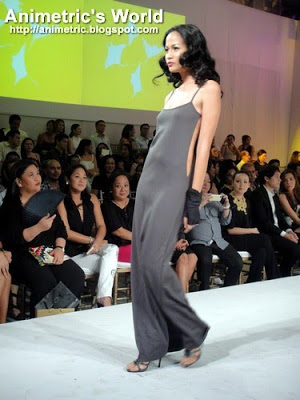 There were chic and elegant dresses…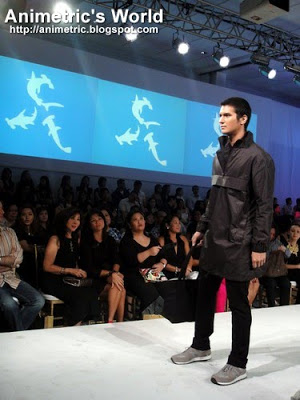 …as well as casual and edgy clothes for men.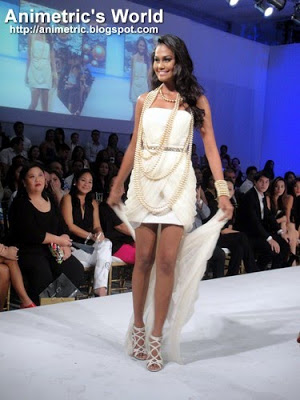 The second half of the show featured pieces of pearl jewelry from Jewelmer. It was headlined by Ms. Universe 4th runner up Venus Raj.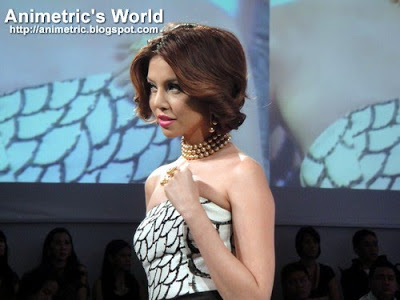 It's only recently that I've gained an appreciation for pearls, and it's also thanks to Jewelmer. As you can see, you can wear them so many ways and they can create an effortless, elegant look even when paired with the simplest of dresses.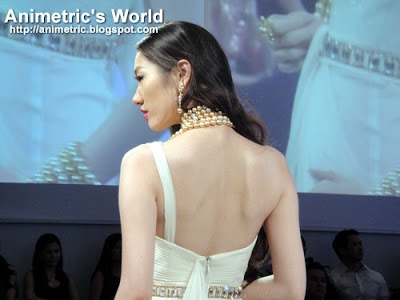 I didn't think pearls could be so sexy… 🙂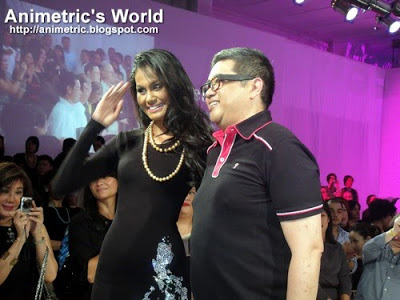 Venus Raj wore a black dress with the Philippine map embedded on it for the finale.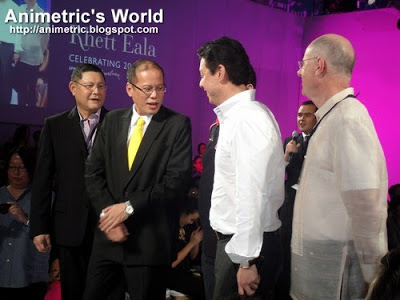 P-Noy also went up the stage for a photo opp.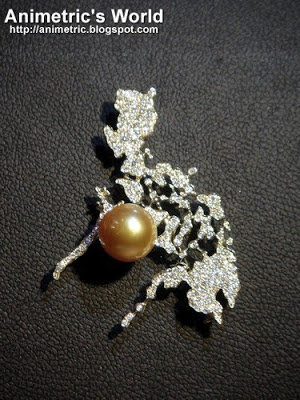 Jewelmer gifted Rhett Eala with a brooch from its Las Islas Collection.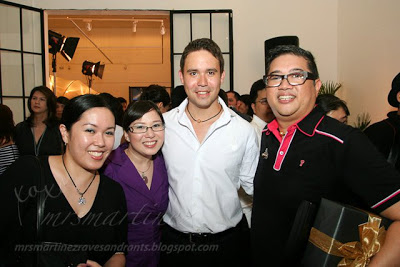 From left to right: me,
Mrs. Martinez
, Jacques Branellec (Managing Director of Jewelmer), and Rhett Eala.
Thanks to Mr. Martinez (yes, mister!) for this photo hehehe.
Like this post? Subscribe to this blog by clicking
HERE
.