My daughter and I had an impromptu lunch date at Coco Ichibanya Greenhills a couple of weeks ago. I took her to School of Rock for assessment. We got there at 11:30 and we were told to go back at 1pm. We decided to have lunch at a nearby restaurant to pass the time. We walked along Connecticut Arcade and saw Coco Ichibanya. She said she wanted to try it.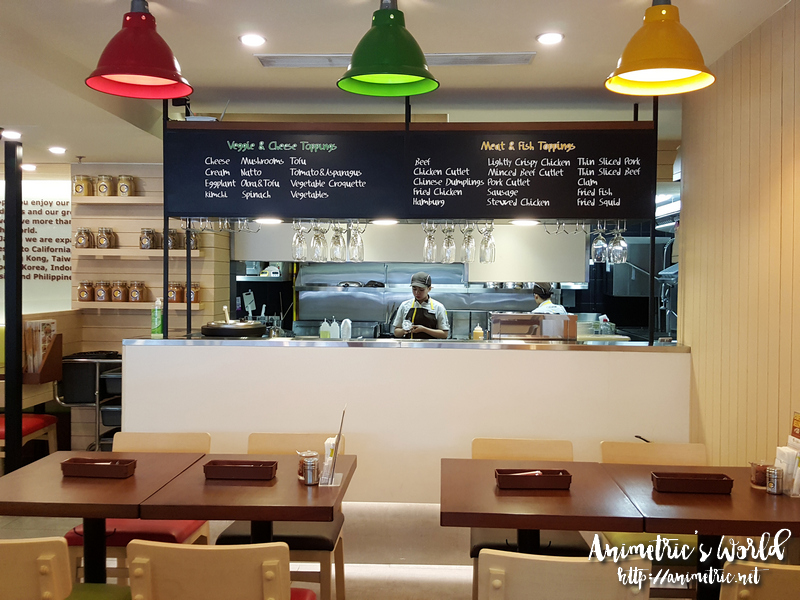 My daughter LOVES curry and so I was already expecting her to pick Coco Ichibanya from the lineup. Me? Not so much. But I obliged. Coco Ichibanya was very bright, immaculately clean, and inviting. Plus the air-conditioning was okay. It was super hot outside so we wanted to eat somewhere cold.
Upon being seated we were served 2 sets of utensils.

My daughter ordered the Chicken Cutlet Curry (P340). There are a few steps involved when ordering at Coco Ichibanya:
Choose your rice size – 200g (-P20), 300g (Standard Price), 400g (+P40), 500g (+P60), 600g (+P120)
Choose your level of spicy-ness – Mild, Standard, Medium Hot, Hot, Extra Hot, Super Hot, Crazy Hot
Decide if you want a set menu – Choose your add-on: Soup, Mini Salad, Dessert, and/or Drink… 2 add-ons (+P80), 3 add-ons (+P100), 4 add-ons (+P130).
My daughter opted for the standard rice serving and the standard level of spicy-ness. She chose to not to have any add-ons. My daughter was all praises for the Chicken Cutlet Curry. She said the chicken was very tender and juicy.
In other curry places, I find the pickles lacking. At Coco Ichibanya, there's a small jar of pickles on each table so you can put as much as you want.
I had the Cheese Hamburger Curry (P360) with 200g of rice (-P20) and standard spicy-ness. Then I opted for add-on Drink and Mini Salad (+P80). Total cost of my meal? P420. I had my fill of pickles too.
Oh my goodness, when I split my burger patty in half gooey mozzarella cheese oozed out!
OMG OMG OMG!!! The combination is perfect… the gooey mild-tasting mozzarella cheese went so well with the strong curry flavor and the sweet yet sour pickles. Apparently 200g of rice is still too much for me, I wasn't able to finish the rice.
Here's my Mini Salad add-on… it's basically mixed greens with cucumbers and cherry tomatoes drizzled with creamy Japanese sesame dressing.
My other add-on was a drink, I opted for their Iced Calamansi Tea. This costs P100 when ordered ala carte.
For dessert I ordered Coffee Jelly (P120). The add-on dessert is plain ice cream and I didn't want that. The coffee they used is just right — not too bitter but robust and smooth. The vanilla ice cream complemented it perfectly. It was very refreshing, a nice and light treat that's perfect for summer.
My daughter and I enjoyed lunch at Coco Ichibanya Greenhills. Everything was great — the place, the food, and the service. We'll probably be back. 😀
Coco Ichibanya
G/F Connecticut Carpark Arcade
Greenhills Shopping Center, San Juan City
696-1649
Like this post? Subscribe to this blog by clicking HERE.
Let's stay connected: