I'm always writing about eat-all-you-can buffets. This is because I don't really like spending too much on food and I feel I get my money's worth in a buffet. I can choose what I want to eat from up to over a hundred dishes and there's no limit to how much I can consume. Now imagine the same concept applied to clothes shopping. Yes, you read right. There's a new shopping concept in town and it's called Clothes Buffet Manila.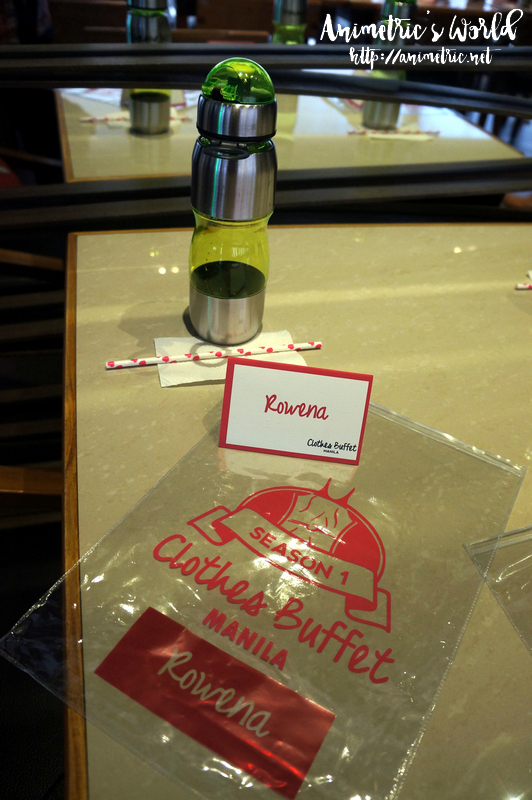 I can sum up Clothes Buffet Manila in three phrases: One ziploc bag. 15 minutes. Shop all you can!
Anyhow I was invited to the media preview of Clothes Buffet Manila yesterday. The actual event Clothes Buffet Manila main event is happening in October but this is a sampling of how it's going to be.
It's as easy as 1-2-3. Pick It, Zip It, and Keep it!
Book your schedule. Clothes Buffet Manila's First Season is happening Oct. 17-18, 2014 at Ariato in Il Terrazzo. To make sure you have a shop-all-you-can slot, you need to reserve and pay in advance. You can do so HERE. A Clothes Buffet Manila slot costs P1,999.
On your chosen day and time, go to the venue 30 minutes early so that you can prepare in peace. Latecomers will not be given extensions.
You will be given one resealable bag to fill. Everything you can fit inside without tearing or damaging the bag is yours to take home. This is provided you are able to securely zip the top of the bag. Damaged bags will be disqualified and you will need to pay P100 for a new bag. No fitting allowed.
You can only have one bag per session, but you can book and pay for multiple sessions if one isn't enough.
After you seal your bag, it will be validated and if it's in accordance with the terms, everything inside is yours to take home.
I was able to fill my bag with six (6) tops. I just looked at the what was hanging on the racks and grabbed things which I thought would fit me.
Marj and I were a couple of happy shoppers afterwards.
Anyhow, the record no. of pieces that has ever been able to fit in the bag is 15. Someone actually got to take home 10 pieces yesterday!
At 6 pcs, my haul comes out to an average price of P300+ per piece. Not bad, but I know I can do better! This is just a sampler of the actual event in October. By then there will be at least 30,000 pieces to choose from!
What do you think of the Clothes Buffet Manila concept? Is it something you'd be interested to try? For more information, log on to http://www.clothesbuffetmanila.com/. Practice folding clothes na if you're planning to go! 😀
Like this post? Subscribe to this blog by clicking HERE.
Let's stay connected: