I've been cooking dinner most days during the last 2 years. I don't find it hard to do. But there are days when all I want to do when I get home is lie down and watch Netflix. During those times, I turn to food delivery. Now it can be very costly having restaurants deliver 2 viands good for 4 people. I usually end up spending P600+ to P700+ because it's P250+ to P350+ per dish on the average.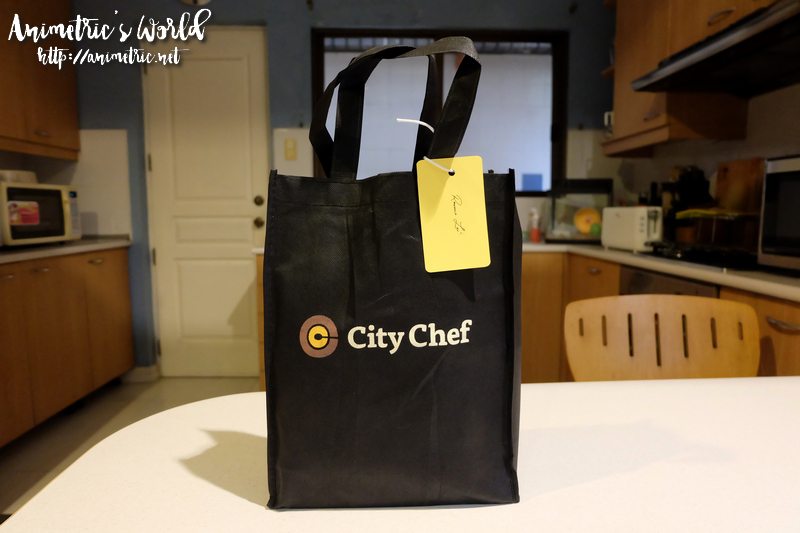 Needless to say, I jumped on the chance to try an affordable alternative to restaurant delivery. Meet City Chef, a dinner delivery service that costs only P2,250 a week (5 days, Monday to Friday). That's P450 a day. The beautiful part is, you don't have to do anything. Just place your order and they'll deliver any time from 4pm to 6pm, in time for dinner.
Last night we got Steamed Garlic Kangkong and Beef Adobo Flakes. Everything was nicely packed in labeled containers. These were delivered around 4pm. We have dinner anytime from 6pm to 7pm. All we had to do was heat the food.
Hubby was able to appreciate the Steamed Garlic Kangkong because it was made without vinegar (usually kangkong dishes are prepared with vinegar, adobo style). He hates anything with vinegar so this was perfect… although I think I make better garlic kangkong lol.
The Steamed Garlic Kangkong was partnered with Beef Adobo Flakes. Crunchy and flavorful, it's like eating snack chips. Good for pulutan (beer chow) but I didn't think it was um… a serious enough dish for dinner.
Tonight we had Burger Steak with Mushroom Gravy and Pumpkin Soup.
I was pleasantly surprised that there were 4 burger patties — one for each member of our family, perfect! I didn't really like the gravy though. It's probably since I'm spoiled because I make my own gravy. I know how to prepare exactly what I like.
The Pumpkin Soup is thick and rich. They certainly didn't skimp on the pumpkin and bacon. As is, it's good for 2 people. It's super thick so if you're serving it for 3-4, you can thin it out by boiling it with some chicken stock when you reheat. That way there's more soup to go around. Still beats making it yourself from scratch.
I was told that for the month of February, City Chef will be partnering with Chef Noelle Mauricio of Le Petit Souffle and Ping Pong Diplomacy (darn I should've tried this in Feb hahaha). I'm curious what dishes he'll come up with.
At P450 per dinner set, it comes out to P225 per viand that's the same size as what restaurants deliver. It's good for 3-4 people, you just need to add more rice and perhaps a simple side dish if there are 4 of you eating.
For orders and inquiries, log on to https://citychef.ph.
Like this post? Subscribe to this blog by clicking HERE.
Let's stay connected: