One week ago, I was doing my usual thing on my laptop. That means blogging, optimizing photos, answering emails, and playing something on Steam. Then I got an email from about Choco Liquor Cakes from Mars Reyes.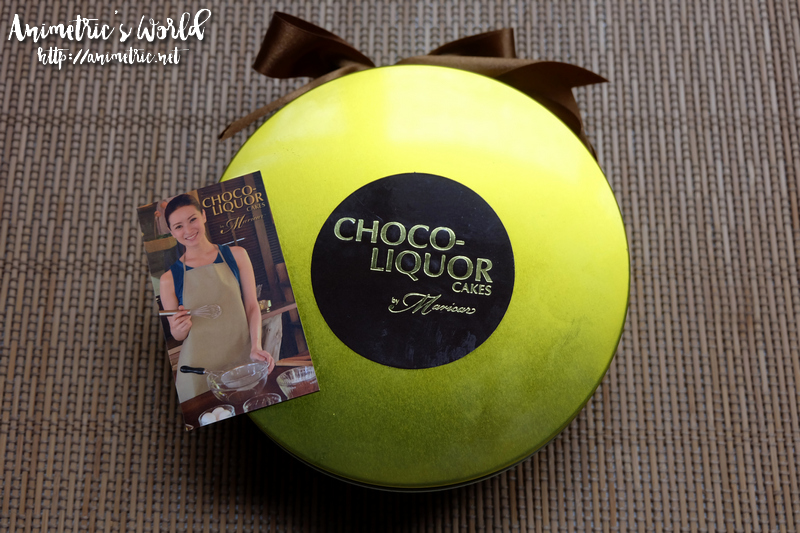 Yes THAT Mars Reyes (Maricar Reyes). I first met her a loooooong time ago (maybe 2009?) when I attended the FUCOIDAN Wellness event. Of course, there were so many bloggers back then so I didn't really expect her to remember me. Before she got into showbiz, I knew her as Dr. Mars the dermatologist. Eventually, she got married to my brother-in-law's best friend. I'd see her in a few parties but we were never really formally introduced. I believe she had no idea we had this connection when she e-mailed me.
Prior to this, I've been seeing her Choco Liquor Cakes on social media. I knew she'd sell them in bazaars and food fairs. Not a fan of crowded places so I'm not too big on bazaars. I do remember asking my sister if she had already tried the cake. I think I told her that if she orders maybe I can make pasabay or something. It's one of those things that's somewhere in the back of my mind.
Dr. Mars got my address and told me she'd send me a cake and let me know a day in advance. So last Wednesday afternoon, the doorbell rang. I was finishing some writing deadlines at home in my Hello Kitty t-shirt and pajamas. I went downstairs to open the door, expecting maybe a courier guy or our guard. There she was standing in front of me with the cake. Part of me wanted to run away because I was really AUGHHHH. HUHUHU. Not presentable doesn't even begin to describe my state. Di pa ata ako nagsuklay. Because I was so flabbergasted, I failed to take a photo of her with the cake. I was just so out of it wahahaha.
So here we are with a Choco Liquor Cake by Maricar Reyes. It looked so good I almost didn't want to slice it. My butter knife went through it effortlessly.
Honestly, I was so excited to try this cake but it was already pretty dark when I got it. I find daylight essential for taking photos of chocolate food items. Artificial light just makes them look black, flat, and unappetizing. The cake is moist and fudgy, which is always a good sign. I hate dry cakes.
My goodness. I do not exaggerate when I say this is one of the best chocolate cakes I've ever tried. The cake is moist, fudgy, and has this deep rich chocolate taste. There is a hint of liquor but it blends with the chocolate so well it's like they are one. I love that it's not too sweet. It's perfect. I don't like cakes that are so sweet that they make my throat hurt. The creamy chocolate ganache that tops the cake has a caramel-like texture that's just divine. We all (hubby, kids, and myself) got so quiet after our first spoonful, just taking it all in. Even my hubby who normally doesn't like chocolate loved this cake. It was all gone too soon.
Disclaimer: I don't like alcohol. I don't drink at all, lol. So yes, this is great even for non-drinkers and kids.
The Choco Liquor Cake is really a must-try. It's great for gifting too. It comes in a nice gold tin which isn't as fragile as the usual cardboard box.
You can call, text, or Viber 0917-8648282 for inquiries. Or you can drop by Red Door Kitchen in Quezon City to buy off the shelf.
Like this post? Subscribe to this blog by clicking HERE.
Let's stay connected: