Cherie Gil and Celia Rodriguez for Acer Premium? Yes!
I love Cherie Gil. I was pretty young when I watched "Bituin Walang Ningning" when she delivered her famous line "You're nothing but a second rate trying hard copycat." OMG. I remember it so clearly. Celia Rodriguez is just as iconic with her numerous villainess roles.
Anyhow, premiere tech brand Acer recently launched its #PowerLook campaign featuring these two Philippine screen legends. These ladies are so fierce they can get anything they want with a look. In Tagalog,
nakukuha sa tingin
.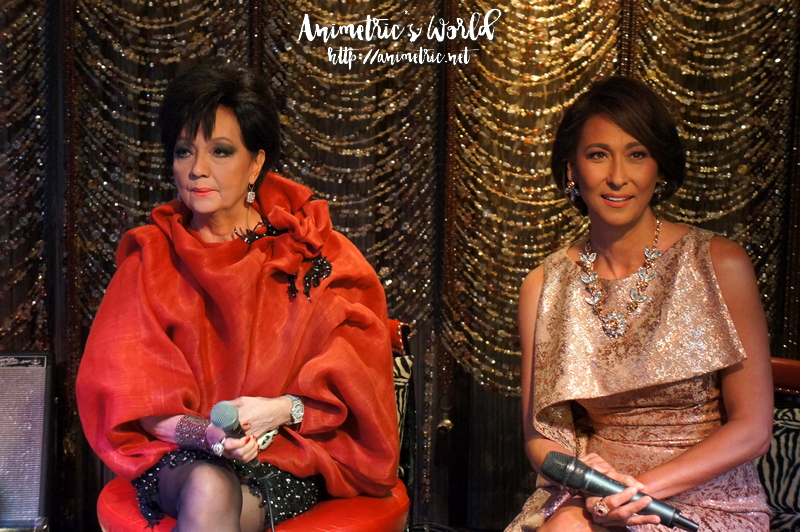 I was so lucky to have been able to witness the launch of these two exceptional women as Acer's newest brand ambassadors last night at Salon De Ning. Their combined presence was so powerful I could not help but be awed.
I'm a fan! I can only hope that I can age as gracefully as these beautiful ladies! I'm so impressed by the Acer Premium campaign. Usually brands would get young people jumping around as tech endorsers but wow, when Acer says Premium, they mean it! These women exude pure power and class. The entire room was awed the moment they walked in.
We also got to check out the latest Acer Premium models, starting with the Acer Aspire Switch 12. It's touchscreen!

You can use it like a desktop computer, laptop, tablet… it's so compact and lightweight with its 12.5″ screen yet so powerful, featuring an Intel Core M-5Y10a processor with Turbo Boost up to 2.0 GHz. There's 4GB of onboard memory.
I love the Acer Aspire Switch 12 — it's the perfect computer to take when you're travelling. It's reasonably priced at P37,990 too.
If you want a bigger machine, there's the 17.3″ Acer V Nitro 17. It's got a whopping 8GBs RAM and an Intel Core i7-4720HQ processor. SRP is P79,990.
Okay the Acer Aspire Revo One is actually a mini PC, I initially thought it was a speaker or battery pack or something. It can actually pack as much as 5TBs worth of data! It costs a reasonable P23,990. Acer has projectors too. On the photo is the Acer H6510BD Projector, an ultra portable 3,000 lumens projector with 4,000 hours lamp life for your presentations on-the-go — yours for P49,500.

For a bigger, brighter, and more powerful projector for your conference room, there's the Acer P7605.
If you want something lightweight, powerful, and reasonably priced, there's the Acer Aspire Switch 10 powered by an Intel Atom 1.33 GHz quad-core processor with 2GB RAM.
This baby retails at an affordable P22,900. It's touchscreen too, it's like the baby sibling of the Acer Aspire Switch 12.
For a full list of products and complete specifications, check out http://www.acer.com.ph.
Like this post? Subscribe to this blog by clicking HERE.
Let's stay connected: