Le Ching Tea House is a popular haunt among Graceans like me. Eating at Le Ching Tea House brings back fond memories of escaping from school, sometimes cutting classes, and going out for lunch. We were not allowed to go out of the school vicinity for lunch, hence the escaping part.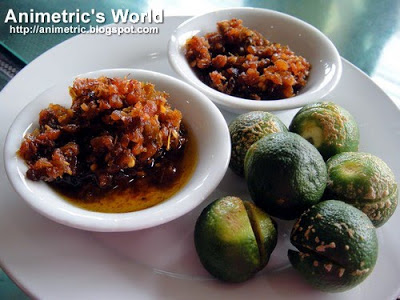 These days, when my hubby and I are in a rush and within the area during lunch hours, we'd usually make a quick stop at Le Ching Tea House. They not only provide cheap and satisfying Chinese food, they serve the best chili-garlic oil in town too.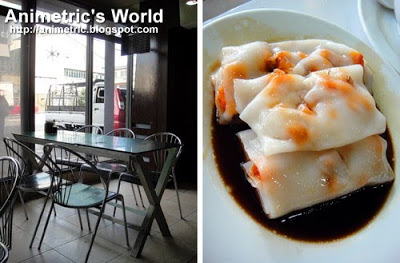 Le Ching Tea House has no ambiance whatsoever. The place is kind of dim and run-down. You don't come here for anything else but the food. A visit of mine is never complete without ordering Asado Cheongfan (P80 for 3 pieces, pictured above right). It's so yummy especially when dipped in a combination of calamansi and chili-garlic oil.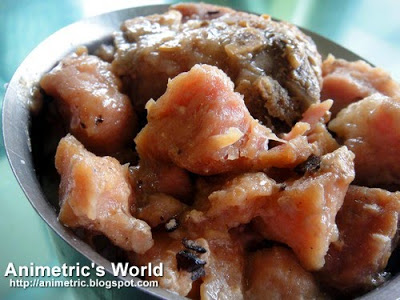 Spareribs Rice (around P120, pictured above) is my hubby's all-time favorite at Le Ching Tea House. Soft spareribs cooked with black beans or tausi tops a bowl of freshly steamed white rice.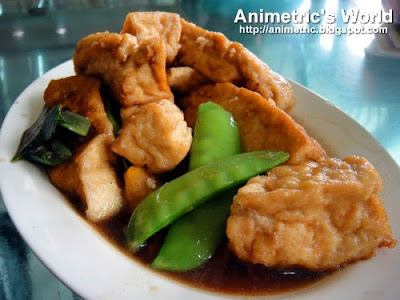 Lo Tofu (P70, pictured above) is another must-try. It's the perfect side dish to balance your meal if you're having rice toppings which are mostly meat-based.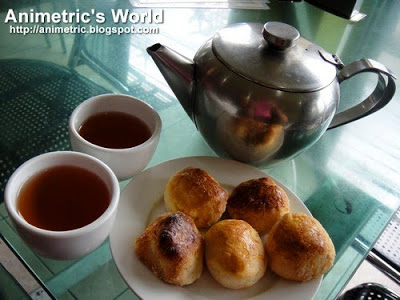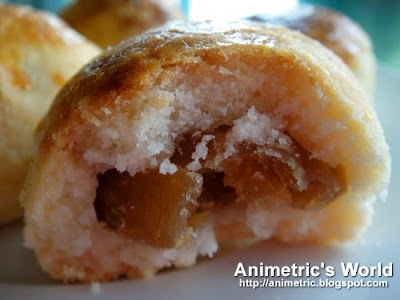 Pssst… here's a little secret. If you're hankering for some sweets after a hearty meal, there are these crumbly, brown monggo-filled pastries are simply referred to as "cookies" at Le Ching Tea House in Banawe (see photos above). They are served for free along with the house tea. They go so well together. They wouldn't sell you the cookies even if you offered to pay for them. They give these to patrons who dine at Le Ching so long as supplies last. They get deliveries every morning from their commissary… so if you want a taste, better pay Le Ching a visit from morning to early afternoon.
Le Ching Tea House
888 Banawe St. cor. Del Monte Ave., Quezon City
711-7906
Like this post? Subscribe to this blog by clicking
HERE
.