I pride myself on having a very clean and smooth blending technique when it comes to make-up and I am often asked what brush set I use. (These days though it seems I do better make-up on other people compared to myself hahaha.)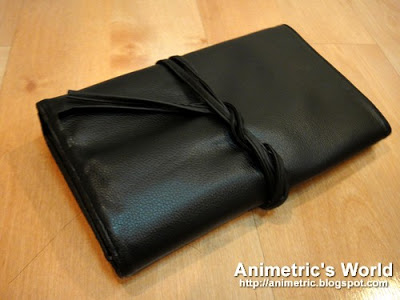 During the entire duration of my professional make-up artistry course in HD Studio, I used the Charm Pro Makeup Brush Set which I got from my friend and fellow blogger Sophie (did I mention she's an extremely talented make-up artist too?). I love the convenient and foldable leather case since it's just like toting around a purse.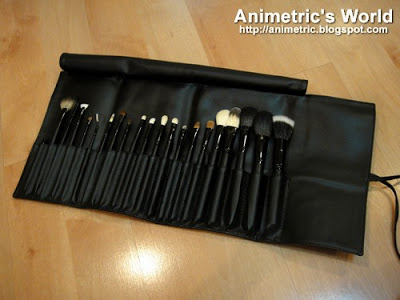 The Charm Pro Makeup Brush Set comes with 21 brushes:
Dual Fiber Stippling Brush
Large Powder Brush
Small Powder /Blush Brush
Foundation Brush
Angled Contour Brush
Concealer Brush

Wet /Dry Eyeshadow Brush
Eye Shader Brush
Tapered Blending Brush
Angled Shading Brush
Pencil Point Brush
Precise Crease Blending Brush

Flat Liner Brush
Precise Concealer Brush
Angled Liner /Brow Brush
Bent Liner Brush
Eyebrow Defining Brush
Mini Fan Brush
Brow Spoolie /Lash Brush
Fan Brush
Lip Brush
To be honest, so far I've use around a dozen or so because I usually stick to my favorites when doing make-up.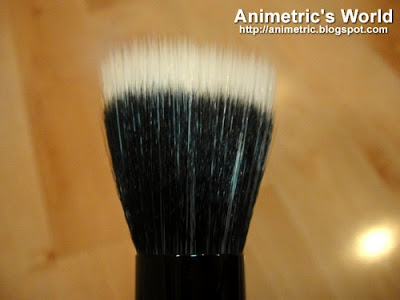 It's my first time to own a Stippling Brush. You usually use this to even out the blending of foundation so there are no visible lines.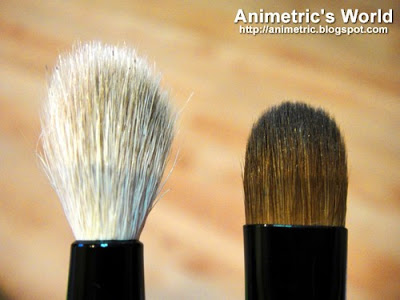 These two are my favorite brushes for eyeshadows. I use the one on the right to apply and the one on the left to blend.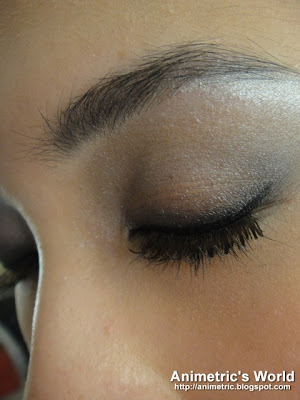 I used those two brushes to blend three shades of eyeshadow (black, gray, and silver) for this Sucker Punch inspired look. More on this FOTD on a future post, for now I'll stick to talking about the Charm brushes.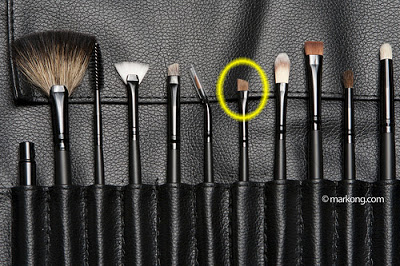 Then I used the Angled Liner Brush to create a dramatic cat's eye. This brush makes it easy to apply gel eyeliner.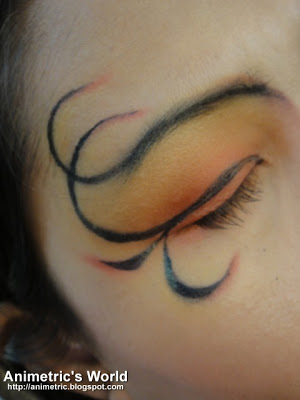 I also used the same angled eyeliner brush to draw these Avant Garde patterns on my model.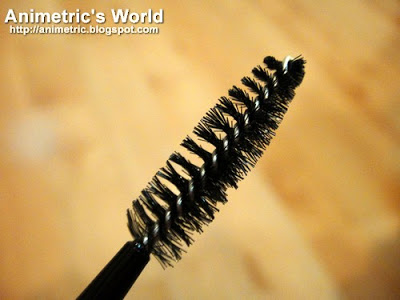 This is the spoolie. I don't use it for eyelashes though as I have disposable wands for that. I use it to brush up eyebrows when I'm shaping and grooming them. This is also good for blending eyebrow pencil or powder.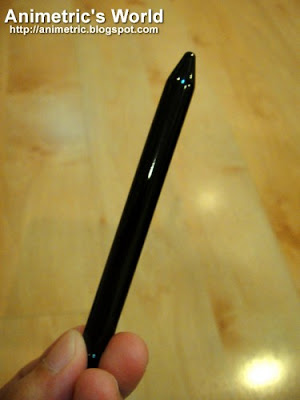 This is the lip brush. Charm Pro's comes with a fitted cover.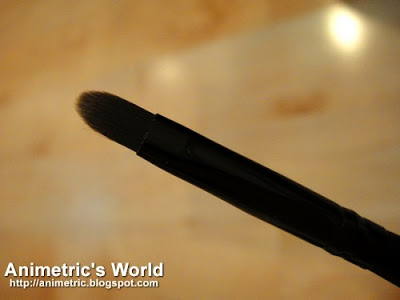 A good lip brush is important when you need precision.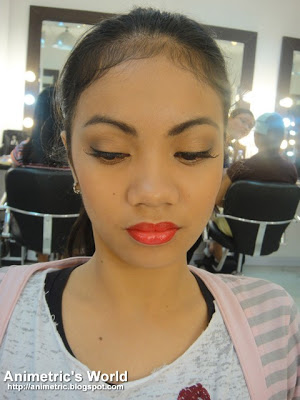 Whether it's a natural wash of color or defined red lips, a lip brush is essential for applying color to the lips.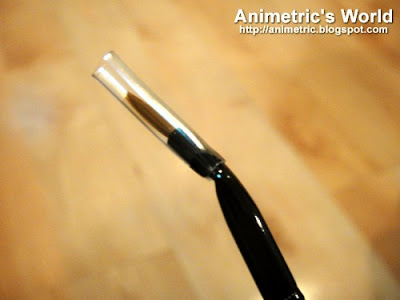 The Bent Liner Brush is one of Charm Pro Makeup Brush Set's unique brushes. I have not yet tried using it because I'm too fond of the Angled Liner Brush.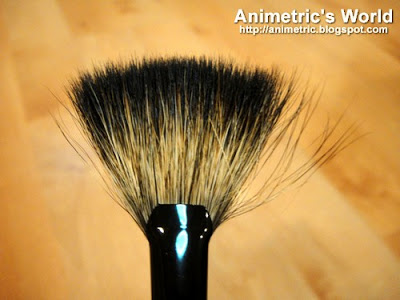 It's my first time to own a Fan Brush too! One side got um… disheveled because of the Spoolie but it's nothing a good shampooing won't fix, hehe. I use the fan brush to sweep away powder fall off, strands of hair when I'm cleaning up the brow area, and dusting the face lightly.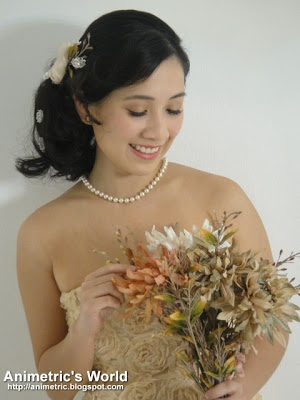 Convenient, versatile, affordable, and of good quality, you can create virtually any look you want with this brush set, including a bridal look such as the one I came up with above.
A Charm Pro Makeup Brush Set costs P3,450. It's available at http://www.beautyandminerals.com, PureBeauty in Serendra, and Crossings The Ramp at Shangri-la Plaza Mall.

Like this post? Subscribe to this blog by clicking HERE.Become a Facebook Fan for more updates from Animetric's World.