Summer always reminds me of fruits. With June looming over the horizon, it's just about time for my daughter to go back to school. For me, that pretty much signifies the end of summer. It's been starting to rain too. But what better way to continue to enjoy summer than with Greenwich Hawaiian Overload Pizzas that are available all year long? The sweet juicy pineapples are just the thing for more summer feels.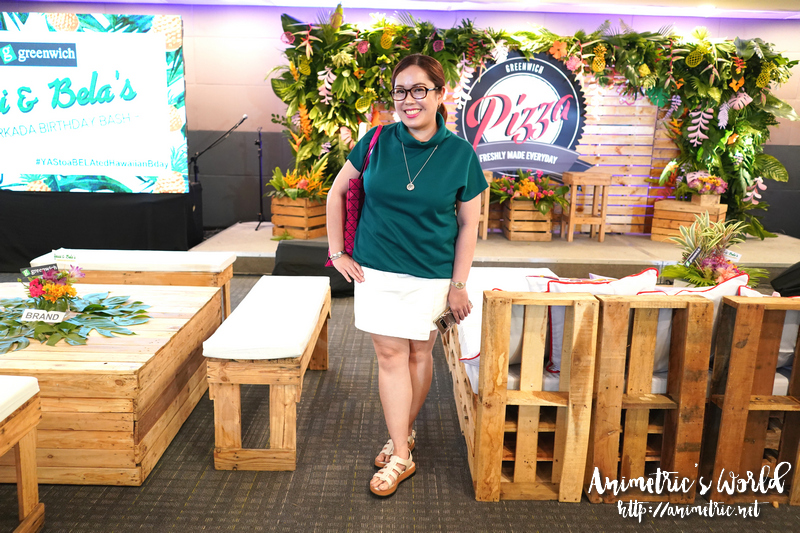 Greenwich hosted a joint birthday bash for Greenwich barkadas Yassi Pressman and Bela Padilla. I was amazed at how they were able to transform the function room at Megatrade Hall into a Hawaiian-themed paradise.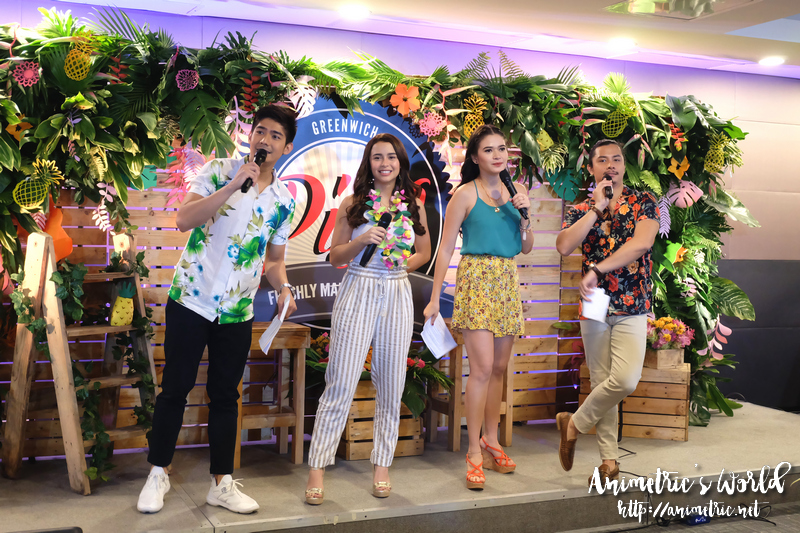 Fellow Greenwich barkadas Robi Domingo and JC Santos hosted the event. There were musical performances and games. Aside from media guests, Greenwich also invited a handful of lucky Yassi and Bela fans to join the celebration.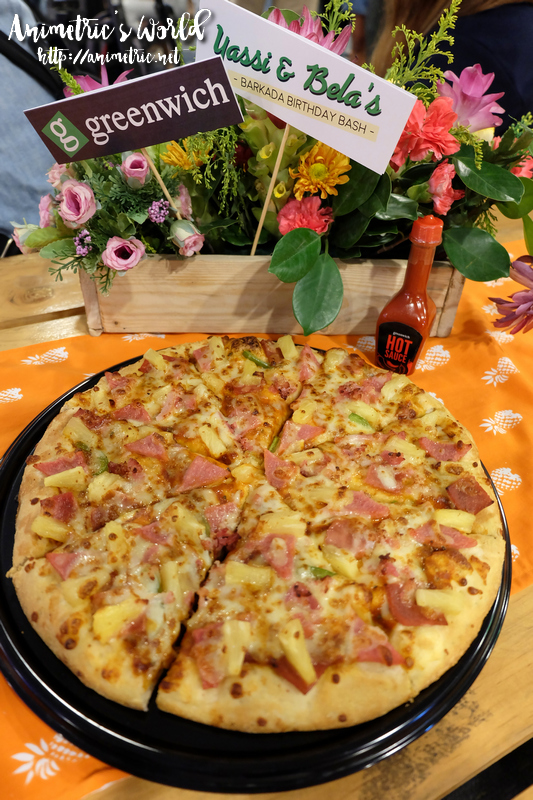 Of course, guests got to enjoy all the Greenwich Hawaiian Overload Pizzas they could eat. Loaded with sweet pineapples, premium cheeses, bacon, and ham, it's really a great way to share a meal with the barkada.
Good news — it's now so much easier to have Greenwich Hawaiian Overload Pizzas (or any of their other yummy menu items for that matter) delivered to your doorstep. Just text G to 0919-88-55555 for Smart and 0905-88-55555 for Globe and Greenwich will be the one to call you to take your delivery orders. So if you have one of those telco plans where you only have free texts for the same networks, you can get your Greenwich fix by simply texting G. No need to make landline calls!
Like this post? Subscribe to this blog by clicking HERE.
Let's stay connected: