For the first time ever, I got my hands on a CBTL Giving Journal. I'm not really into collecting stickers for anything because I get too worried about the calories I must consume… but I have friends who are so much into coffee they end up with 2-3 planners from sticker collecting every holiday season.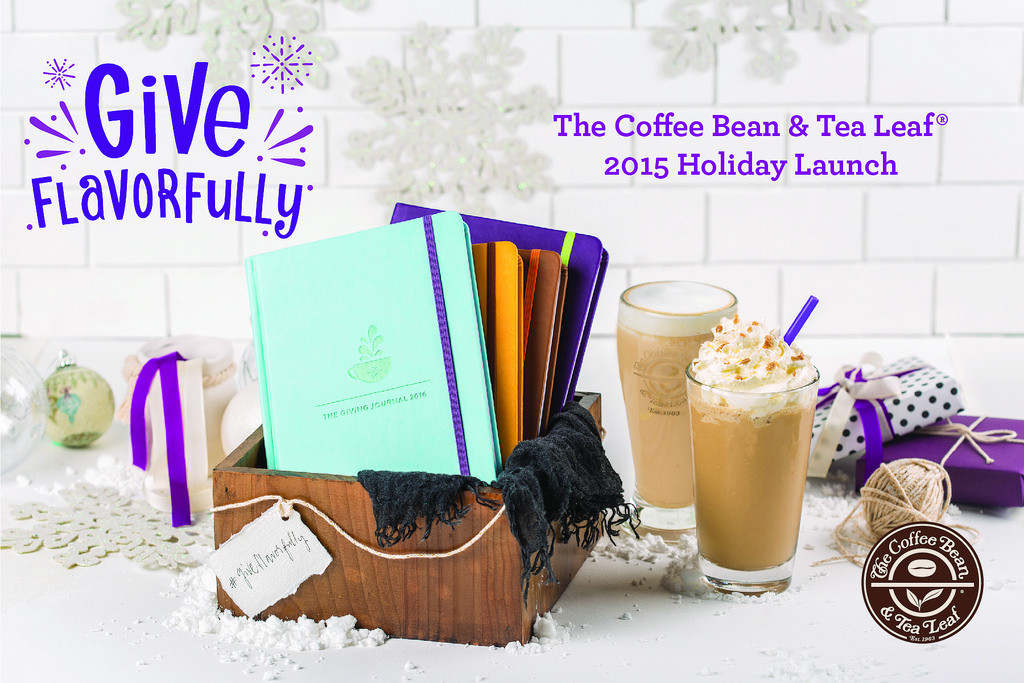 So anyway, let me share with you the Coffee Bean & Tea Leaf Giving Journal 2016. It's available in four (4) colors — teal, yellow, brown, and purple.
I got yellow. The CBTL Giving Journal is a leather-bound notebook which really reminds me of a Moleskine notebook. You need to collect assorted beverage stamps to get one:
Drink of your choice x 8
Tea Latte x 1
Espresso / Coffee-Based Beverage x 1
Holiday Featured Beverage x 1
If you buy CBTL's Single Serve Beverage System (Kaldi, Contata, or Desto), you automatically get a CBTL Giving Journal 2016. If you buy a box of CBTL capsules (for use with the system), you get two (2) stamps.
Anyway let's take a look at what's inside the CBTL Giving Journal 2016. I love the artwork by the way… had me flipping through the pages just to see what else is there, lol.
It's a planner all right.
Guess what… you get twelve (12) coupons too… one for each month of the year:
January 2016 – Buy 1 take 1 beverage of choice
February 2016 – Free starter per order worth P1,000 at 26th St. Bistro
March 2016 – Free upsize on any ice-blended beverage
April 2016 – Buy 1 salad and get a FREE can of Sparkling Iced Tea
May 2016 – Buy 1 sandwich or pasta and get FREE Today's Iced Tea
June 2016 – Buy any CBTL Single Serve Beverage System and get a Milk Frother and a capsule box of choice for FREE
July 2016 – Buy 1 take 1 Tea Latte
August 2016 – Buy 1 slice of cake and get a FREE muffin of choice
September 2016 – Buy 2 retail coffee beans or tea cans and get FREE regular-sized beverage of choice
October 2016 – Buy 1 breakfast set and get a FREE cookie of choice
November 2016 – Get 10% discount on retail tumblers and mugs
December 2016 – Buy a beverage of choice and get an extra stamp for a CBTL Giving Journal 2017
Look, the CBTL Giving Journal comes with a sheet of stickers to enhance your planner experience too!
If you'd like one of these for the upcoming new year, check out Coffee Bean & Tea Leaf Philippines on Facebook for a complete list of CBTL stores.
Like this post? Subscribe to this blog by clicking HERE.
Let's stay connected: