I've always been curious about Shampoo Bars. LUSH popularized them first, then everyone else followed suit. For today, I'll be reviewing the Caticorn Dreams Shampoo Bar. Caticorn Dreams is a proudly Filipino vegan and cruelty-free bath desserts company. All of their products are made from safe and natural ingredients. They also don't do animal-testing.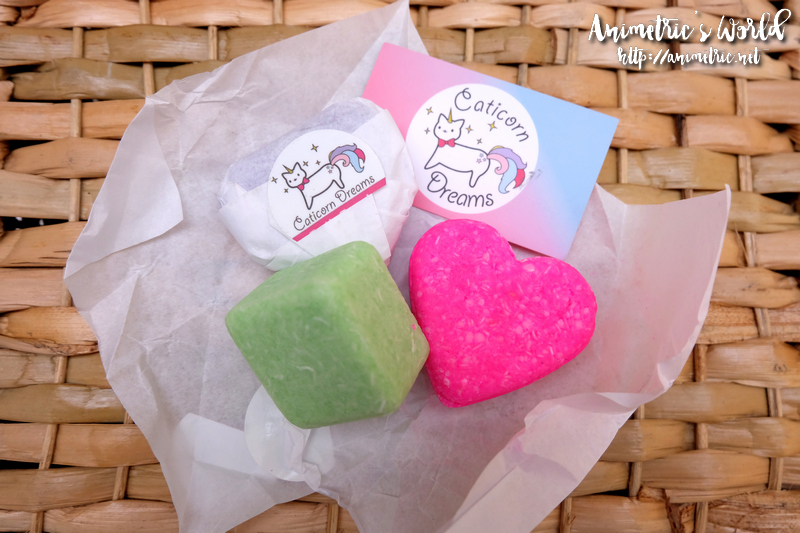 Caticorn Dreams currently has seven (7) shampoo bar variants. They come in either cubes or hearts and each one retails for P350. The shampoo bars are around 60g each. They're wrapped in paper. I picked out three to try:
Strawberry Lemonade (Pink) – Smoothness and bounce
Honeydew Melon (Green) – Tame the frizz
Secret Garden (Purple) – Pure moisture mix of pomegranate, Ylang Ylang, apple blossom, and peach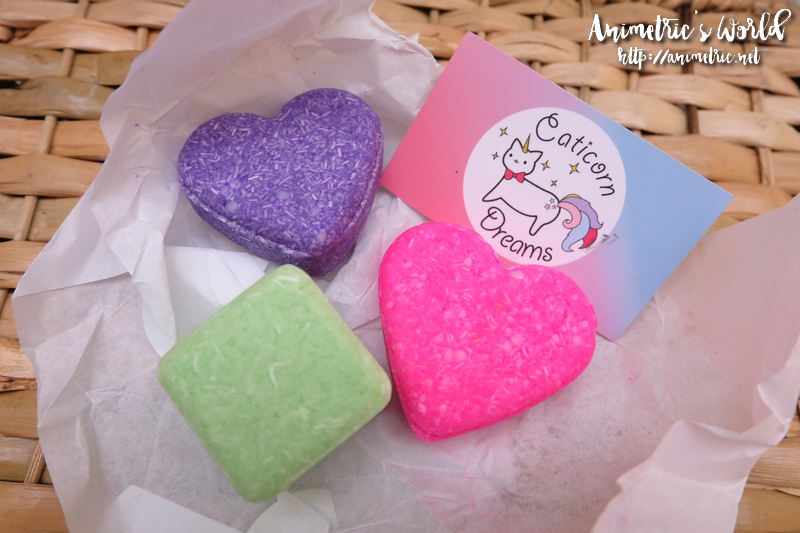 I tried the Strawberry Lemonade Shampoo Bar first. It was the best-smelling one of the three for me. The scent is almost like candy and I kind of wanted to eat it.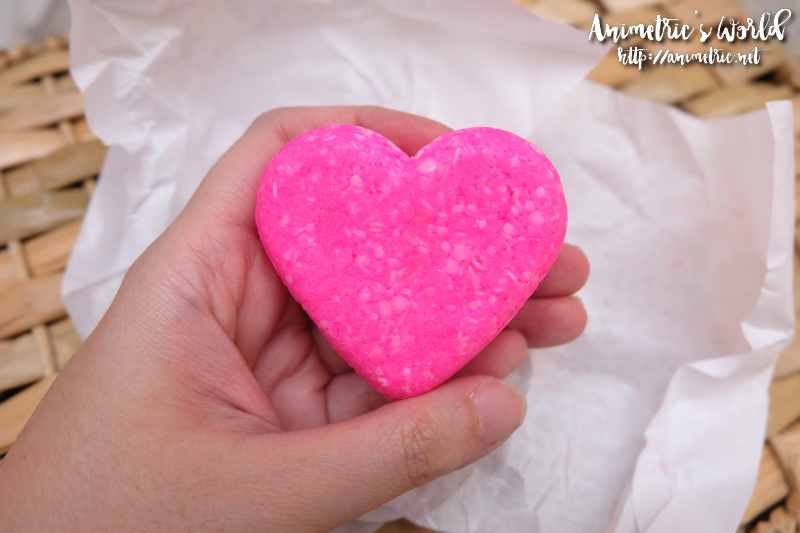 One heart-shaped bar is this big.
I had no idea how a Shampoo Bar works so what I did was wet my hair and swiped the pink heart across my wet hair 5 times. It proved too much. I ended up with a lot of really thick lather. My hair smelled nice and came out smooth after washing but since it's straightened, colored, and bleached, I still had to use conditioner. My hair and scalp felt exceptionally clean, light, and bouncy… I love it! I was expecting an oily feeling since these bars are made of essential oils but I experienced nothing of the sort. My hubby has also been using it and he's all raves too.
The next time I washed my hair with the Caticorn Dreams Shampoo Bar I discovered that one swipe is enough, two max… so you can just imagine how many uses you can get out of one bar (they say you can get up to 100?). To make it last longer, keep it away from water after use so it doesn't melt.
I love the Caticorn Dreams Shampoo Bar in Strawberry Lemonade. If your hair is not over-processed like mine, I think you can do without conditioner. I'll update this post once I try Honeydew Melon and Secret Garden.
You can purchase Caticorn Dreams Shampoo Bars at Shopee.ph. If you prefer to shop at the mall, these are available at CUBE inside Retail Lab in Glorietta and Sewn Store inside Pop Culture at Alabang Town Center.
Like this post? Subscribe to this blog by clicking HERE.
Let's stay connected: