I've never really been big on supplements. I'm the easygoing type when it comes to taking vitamins and the like. Although I'm already in my 40s I don't have any maintaining meds… yet (keeping my fingers crossed). Anyhow, we were talking with some friends over the holidays. One of them is a surgeon. He casually mentioned that incidences of strokes and heart attacks are quite high during the holiday season. We weren't really surprised. People tend to overindulge this time of year. I try my best not to overeat but it's hard when all kinds of food keep appearing in front of you, lol. As if to prove a point, at least two people I know who've had no history of cardiac problems and no symptoms have dropped dead due to heart attacks in the last month.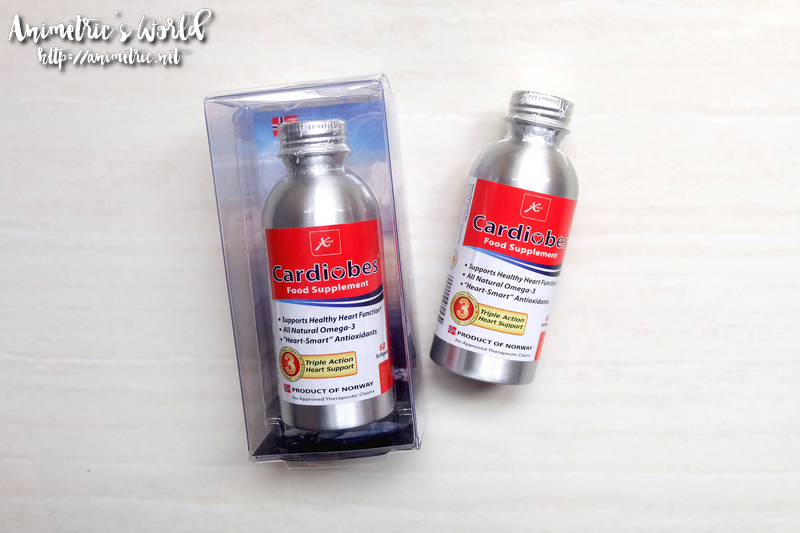 Okay so normally, I wouldn't even bat an eyelash over a supplement. But I know that given my age, I'm at a higher risk for heart problems. I don't want to go before my time! My youngest child is only 12 and I want to see both my kids grow up. Anyway when Willion Health asked me to try out Cardiobes, I agreed without hesitation. I admit I was quite impressed by the premium look and feel of the product when I got it.
Cardiobes is a nutritional heart supplement from Norway. Supplements are not medicines. They are simply substances which you eat or drink. Each Cardiobes softgel capsule is comprised of a unique combination of ingredients:
Omega 3 (Pure Norwegian Salmon Oil) – The essential fatty acids found in salmon oil has been clinically indicated to lower plasma triglycerides and low density lipoprotein (LDL).
Lycopene – Research shows that Lycopene has a significant effect on reducing cadiovascular disease. It can also help prevent prostate growth, which affects a large percentage of men.
Coenzyme Q10 – CoQ10 is a powerful antioxidant which energizes the heart by increasing its pumping power. It also normalizes blood pressure and corrects some cardiovascular disorders. An additional benefit is the neutralization of free radicals which in turn prevents premature aging (yay!).
They look intimidating but they're actually pretty easy to take. The recommended dosage is 1-2 softgel capsules a day. Since I don't really have any existing heart-related problems, I just take one. Taking Cardiobes helps prevent heart disease. It has the approval of the FDA (Food and Drug Administration of the Philippines) so it's safe for consumption.
Cardiobes is available at Mercury Drugstore in packs of 30 capsules (P840) or bottles of 60 capsules (P1,680). That comes out to P28 a day. If it keeps me from having to take maintaining meds that come with a lot of side effects, it's a small price to pay.
Like this post? Subscribe to this blog by clicking HERE.
Let's stay connected: