Last December, we got to stay at Caesar's Palace thanks to my mom and stepdad's casino perks lol. I've stayed at MGM Grand and Las Vegas Hilton in the past, it's my first time to be billeted at Caesar's Palace.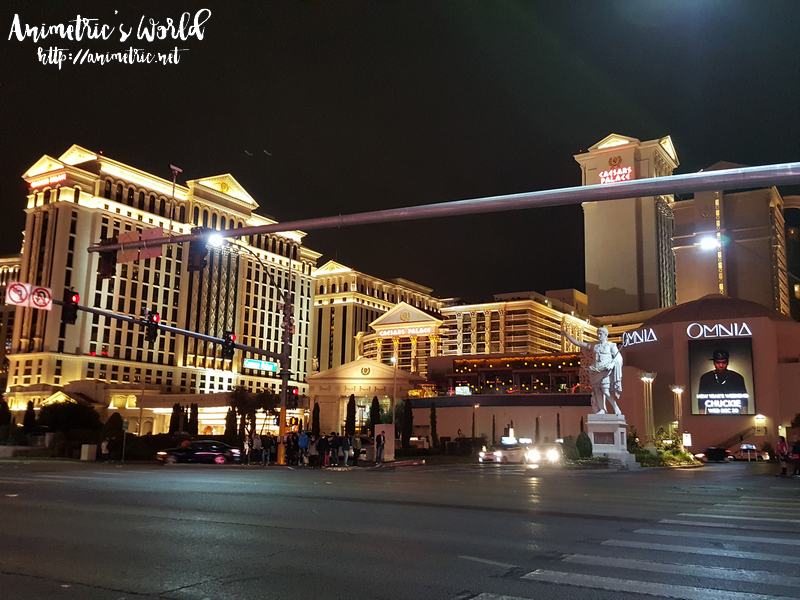 Caesar's Palace has always been one of my favorite hotels to visit when I'm at the Strip because of the gods and goddesses theme I love so much. What a treat to finally be able to try staying there as a hotel guest!
We arrived at the hotel early evening because of the holiday traffic from California to Nevada. We got a big room on the 61st floor. There were 2 double beds so it was perfect for our family of 4. My mom, stepdad, and grandma stayed in an identical room across ours.
Aside from beds our room had a couch and coffee table.
There's a big flatscreen TV. No complimentary water bottles unlike just about every other hotel I've tried staying at lol.
Here's another look at the couch and coffee table.
The bathroom is really spacious too.
The toilet has its own cubicle/room.
There's a separate shower enclosure.
There's a jacuzzi too. I wish I had brought along some LUSH Ballistics!
My daughter and I stayed at this side of the room.
The room was equipped with a capsule-driven Keurig machine but you have to buy capsules if you want to use it. No freebies here lol. Normally hotel rooms would have complimentary coffee and tea. No bedroom slippers too.
Anyhow there were only three bath towels in the bathroom and my son forgot to bring his toothbrush so I called Housekeeping. They were only too happy to bring us toothbrushes, toothpaste, and mouthwash. Had we asked for bedroom slippers I think they would've been able to provide too.
My daughter and I chilling on our fluffy bed, haha!
Okay so I did something really stupid while I was there. I left my passport and ASUS Power Bank inside our room safe and I only realized it when we were already more than halfway to California. WTF right??? Traffic was horrible so going back for it was out of the question. I called Caesar's Palace immediately and I was told to go to their website in order to fill up a Lost and Found report. I did and to make a long story short, they retrieved my stuff a few hours after I called and I was able to pay US$25 for overnight shipping to my mom's house via their website. I got my stuff through the mail less than 2 days after we left Las Vegas, so bonus points for service for Caesar's Palace!
Mental Note: ALWAYS check the room safe before checking out.
Anyhow Caesar's Palace is a nice hotel because it's located right in the middle of the Strip and you can just walk over to check out the neighboring hotels (we walked to Bellagio to watch the fountain show). Shopping is pretty great too because of the Forum Shops. Room rates can go as low as US$99 (if you chance upon a promo) and go way up to US$500+ per night during special events. They have a really lovely swimming pool area but since it was like 1 deg C when we were there, swimming was out of the question. They have good quality free wifi in public areas as well. Caesar's Palace's hotel buffet is quite expensive at around US$60 per person for dinner so we decided to grab a bite somewhere else.
Caesar's Palace
3570 Las Vegas Boulevard South,
Las Vegas, Nevada 89109
1-(866)-2275938
https://www.caesars.com/las-vegas
Like this post? Subscribe to this blog by clicking HERE.
Let's stay connected: