So around 2 weeks ago, I went to Burger King to check out their latest offering… Burger King Chicken Fries! Our family just loves Burger King. When we'd get burger cravings at night, we'd usually drive through the Burger King E. Rodriguez branch for midnight snacks.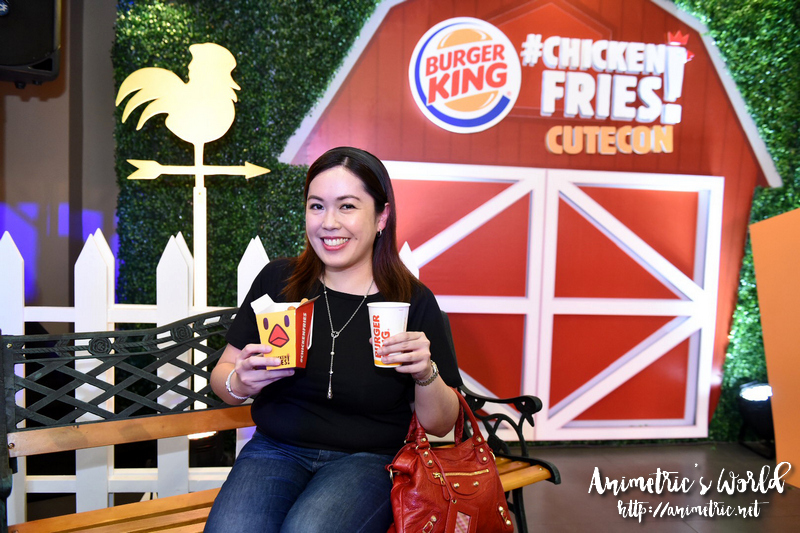 As the name suggests, the Burger King Chicken Fries is white chicken meat cut into finger-sized strips. They're coated with a light breading for that yummy crunch. You can choose from three (3) dips: Maple Syrup, Honey Mustard, and BBQ Sauce.
Burger King Chicken Fries are available in 6-piece pack (P119) and 9-piece value meal (P149). Each order  comes with stickers for decorating. You can actually make your own Burger King Chicken Fries character!
I tried the Burger King Chicken Fries with Maple Syrup. Yum! The sweet dip complements the savory crunchy fries perfectly!
Here's my version of the mascot — she's a bit of a selfie addict with brows on fleek lol!
During the start of the event I was asked if I was okay to participate in a game. I asked if there would be singing or dancing. They said no. Ummm it was actually a dance contest. We had to dance to Pineapple Pen. No, we didn't win lol.
Burger King Chicken Fries will be available only for a limited time. Head on over to Burger King and give 'em a try!
Like this post? Subscribe to this blog by clicking HERE.
Let's stay connected: