Pardon the pun but the Browhaus Makeup Range is in the house!
I think everyone knows by now that I don't let any other establishment except Browhaus touch my eyebrows. I don't even like it when makeup artists "fix" or draw them. For some reason I always feel like I look like Bert from Sesame Street when someone other than myself does my brows.
Anyway given how much I trust Browhaus to handle something very important to me (yes, my eyebrows!), I was of course excited when they invited me to the launch of their makeup line.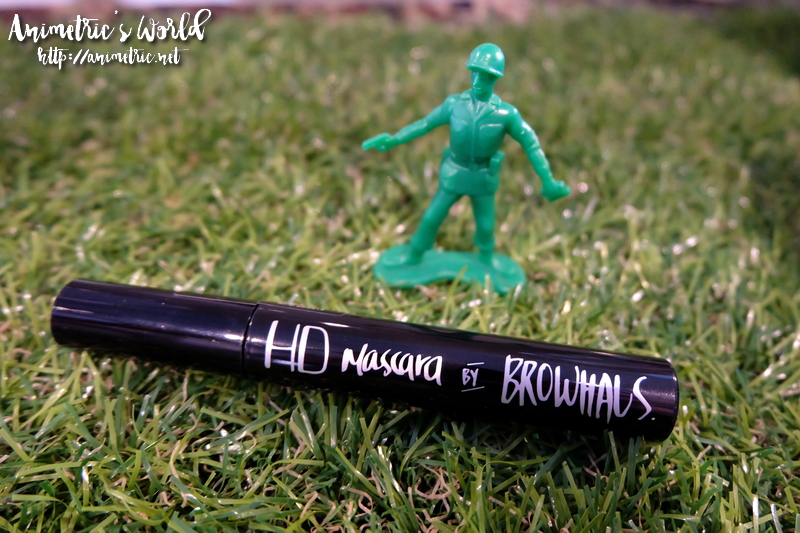 Makeup by Browhaus? Yes and as I expected, they are all for the eyes! Let's start with the Browhaus HD Mascara (P998). This is actually the priciest product in the entire line. It promises maximum lengthening and instant curl. I'll try it out for myself and let you know how it goes by way of a review.
Browhaus Precision Eyeliner (P750), which is available in Black and Brown, provides long-lasting, smudge-proof, and intense color even on oily lids! I'm excited to try this out too.
Since I am an eyebrow girl, I picked the Browhaus Classic Brow Lead (P648) to review first. It comes in three shades:  Blonde, Asphalt, and Soft Brown.
The Browhaus Heavy Duty Bi-Liners (P498 each / P1,998 for a set of 5 colors) are waterproof colored gel pencils which you can use as either an eyeliner or eye shadow. One end is equipped with a sharpener and sponge tip for smudging and blending. You can choose from the following colors: Noir Shimmer, Midnight Blue, Burgundy, Amber, and Blush… or you can just grab them all!
Since Browhaus makeup products really stay put, they also came up with Browhaus Erase Make-Up Remover (P800) to help you take it all off. What's great about this product is it's oil-based (I find water-based products lacking in terms of waterproof makeup removal powers), gentle on the skin, paraben-free, and fragrance-free. I go through cleansing oil like water so this is perfect for me!
Okay so as I've mentioned earlier, I'm reviewing the Browhaus Classic Brow Lead (P648) in this post. If there's a makeup product I use a lot of it's eyebrow pencil and eyebrow mascara because I always use either or whenever I go out.
Each Browhaus Classic Brow Lead pencil comes with a sharpener, which is great because I don't like sharing sharpeners between products. They tend to leave pigment residue behind so if say you use the same sharpener for your lip pencil, it could be quite troublesome.
Browhaus Classic Brow Lead has a pencil end for filling in your brows and a spoolie end for blending.
Here are the three shades (from left to right): Asphalt, Soft Brown, and Blonde.
Judging from the swatches, I decided that Asphalt was my best match given the current color of my hair.
So I filled in my brows with Asphalt and blended with the spoolie. I think I need a slightly more golden brown shade — I'll try to mix some Blonde in next time.
So this is how Browhaus Classic Brow Lead in Asphalt looks on me.
What I like about Browhaus Classic Brow Lead:
It's got a creamy texture which makes it pretty easy to blend with your brows using the built-in spoolie.
You can fill in and even re-shape your brows and they would still look natural.
Each shade is pigmented but not to the point that the results will be harsh. I tried even the darkest shade, Soft Brown, and it's still natural-looking.
It's reasonably priced at P648 per pencil.
Downside? Since it's creamy, it's easy to use up a lot of product in one session. The tip dulls quite easily too, so you might need to sharpen it with each use.
Browhaus Classic Brow Lead and the rest of the Browhaus makeup line are available at all Browhaus branches nationwide. Log on to the Browhaus Manila Facebook Page for a complete list.
Like this post? Subscribe to this blog by clicking HERE.
Let's stay connected: