Hubby and I have been looking for an air purifier for a while now. We have one in our room, but it's so big and heavy we can't really move it around. Air purifiers are handy contraptions which can clean and deodorize the air we breathe. We have pet cats, so we probably have pet dander in our air at home. When our neighbor burns leaves, we smell smoke. Unavoidably, there are times we get sick. For all these reasons, we believe we need an air purifier. We recently discovered a portable unit we can even take with us when we travel. Meet the Blueair Blue PURE 411 Air Purifier.
The Blueair Blue PURE 411 (P8,995) is a lightweight and compact air purifier that anyone can use immediately out of the box. It's designed for a 15m² space. Blueair is a reputable Swedish brand that has been around for 20 years.
There are 2 user manuals which feature different languages. If you happen to lose these, there's a downloadable PDF version at the official Blueair website.
The unit only has one circular button in the middle. You really can't go wrong with it.
It's pretty much plug in and press button to use. The blue part you see is actually a washable fabric pre-filter. The washable pre-filter included with the unit is blue, but you can opt to buy one in a different color for P695. Aside from providing a touch of color, it reduces larger particles in the air such as dust, lint, pollen, and pet dander. Inside the unit is a particle filter which helps capture 99% of allergens. There's also an activated carbon filter which is effective against smoke, gases, and odors.
There are 3 levels of air purification. Just press the button once to turn it on and activate level 1, press twice for level 2, and press thrice for level 3. Press the button for the 4th time to turn the unit off. Super easy, right?
I noticed right away that the Blueair Blue PURE 411 is really quiet. If you use it at level 1, you almost can't hear anything. Level 2 and 3 will have you hearing a light whirring sound but it's not bothersome at all. The air circulating from the unit really does smell and feel fresh. You'll know it's time to change the filter when the light turns red… that's approximately after 6 months of use.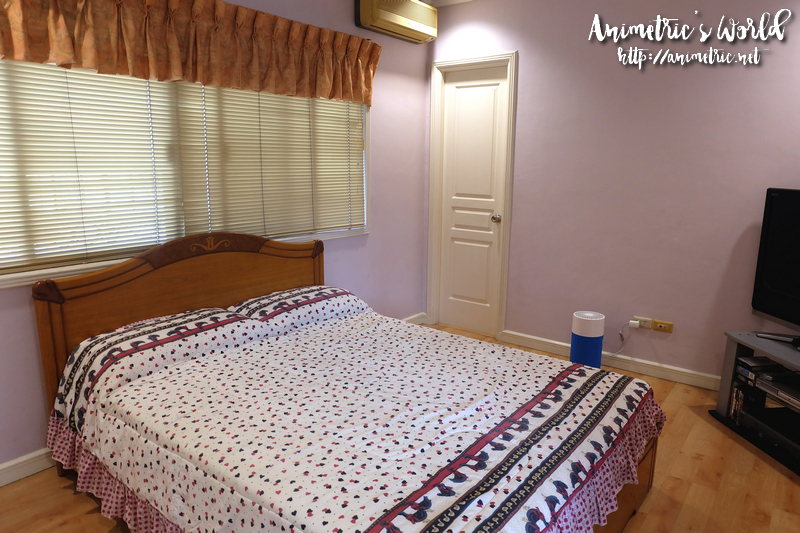 According to the user manual, the unit is best placed on the floor in an upright position… somewhere it won't get knocked over. It should also be at least 10cm away from another object so air can circulate freely around it. Please note that this is not meant to be used outdoors.
When it's time to change the filter, all you need to do is twist off the top portion and then put in the replacement. It's really easy and there are step-by-step instructions in the user manual.
What I like about the Blueair Blue PURE 411:
It's so compact and lightweight I can easily place it in areas of the house that need air purification. For example, the bathroom lol.
It's pretty affordable at P8,995. Most air purifiers are above P10k.
The filter replacement costs P1,695… that's approximately P282.50 a month. I find this reasonable.
It's super easy to use. One button does it all.
It's very quiet. With your aircon or TV on, you probably won't even hear the light whirring of air purification level 3.
After about 10 minutes of use, odors are reduced by around 20% to 25% so it's effective as a deodorizer.
Downside? This unit is designed for a rather small space… 15m² to be exact. The model that can service a 50m² space costs over P20k.
The Blueair Blue PURE 411 is available for purchase online. If you prefer to buy from a physical store, you can find Blueair products at True Value, S&R, Landers, Ace Builders, Handyman, etc. Log on to https://www2.blueair.com/ph/ for more information.
Like this post? Subscribe to this blog by clicking HERE.
Let's stay connected: