Too much time on your laptop or phone? Protect your eyes with MetroSunnies and get up to 80% off at Shopee's 5.5 Brands Festival! We rely on our eyes for just about everything we do so it makes sense to protect them as much as we can.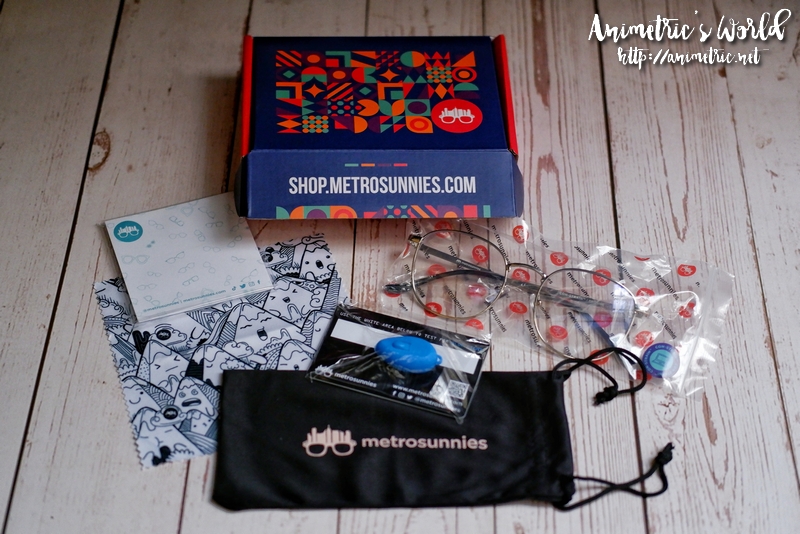 MetroSunnies has a wide variety of anti-radiation glasses which come with a microfiber cleaning cloth, a blue light tester card + light, and eyeglass pouch.
MetroSunnies Con-Strain lens protect your eyes from the blue light emitted from digital screens. Long hours of screen exposure can be harmful to your eyes as it may cause digital eye strain and disrupt your sleep quality. Blue light is a high-frequency light wave between 380 – 485 nm. It is emitted from the digital screens of your smartphones and computers. Here are some of the more popular styles:
Lisa, Victoria, and Felix Specs – These are made of TR90 ultra-light weight flexible material that are more durable and easy to wear compared to regular plastic eyeglasses.
Terry Specs – With anti-radiation lens that will give you protection from digital screens, these automatically adapt to your environment and darken when exposed to the sun giving you UV400 protection.
I tested the MetroSunnies pair I got by exposing it to blue light with the tester card under the lens.
The card stayed white. It was unaffected by the blue light.
Then I flashed the blue light on the card without the lens.
The strip turned purple. The more intense the light, the darker purple it became without the lens to protect it. Honestly, I feel better with protective lenses since I'm on the computer a lot.
If you don't have grade, you can just get a pair off the Metrosunnies Shopee store. Get up to 80% off this Shopee 5.5 Brands Festival!
Like this post? Subscribe to this blog by clicking HERE.
Let's stay connected: