Back in 2013, I discovered cookie butter. Biscoff became my cookie butter brand of choice. It was pretty hard to come by here in the Philippines back then. I had to either buy from online sellers who sold them for P400 to P450 per bottle. That and I had to wait for a loooong time before my order was served. Or I could buy from the US, which I did since hubby and I went to the US summer 2013. It costs US$3+ per jar there. I remember hoarding around a dozen bottles.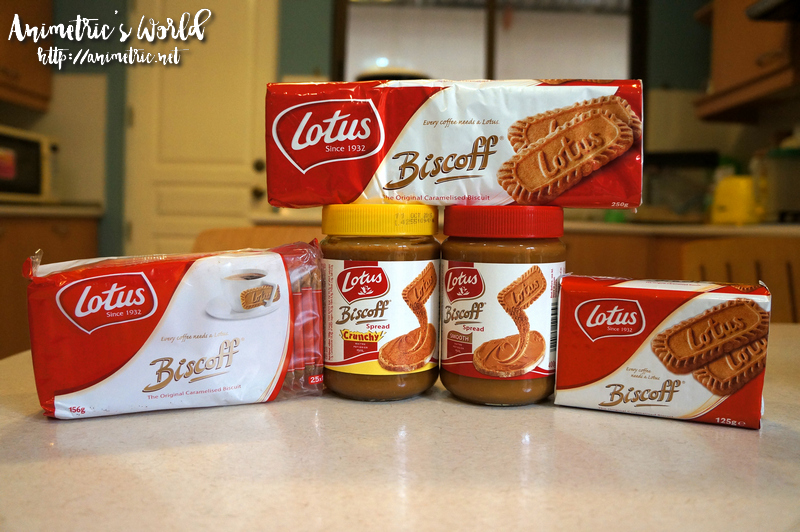 Let's fast forward to the present. Biscoff Spread, as well as Biscoff Biscuits, are now available in almost every major supermarket here in Metro Manila and even in the provinces. They're everywhere! What's more, the prices have gone down… quite dramatically I might add. A 380ml jar of spread costs ₱369 while a 150g pack of biscuits retail for ₱119.
Biscoff Spread is available Crunchy or Smooth. They taste the same — like crushed caramel cookies with a hint of cinnamon. The difference is the texture, just like how there is smooth and crunchy peanut butter. They can be used not just as bread spread, you can bake with them or use them as ice cream topping. The possibilities are endless.
It's all thanks to Fly Ace Corporation. They're the official Philippine distributor. 😀
I believe I haven't blogged about the biscuits yet.
They're described as the original caramelized biscuit. One bite and I was hooked! The sensations that overcome you… the gingerbread-like cinnamon-y scent, the unmistakable crunch, the sweetness that's just right… is this the best biscuit ever? I don't know since I haven't tasted all the biscuits in the world but what I do know is this is absolutely heavenly. It's the perfect partner for a piping hot cup of coffee and I love it!
You can purchase Biscoff products at the Fly Ace Corporation Flagship Store on Lazada.
Like this post? Subscribe to this blog by clicking HERE.
Let's stay connected: