Back in 2013, I discovered cookie butter. Biscoff became my cookie butter brand of choice. It was pretty hard to come by here in the Philippines back then. I had to either buy from online sellers who sold them for P400 to P450 per bottle. That and I had to wait for a loooong time before my order was served. Or I could buy from the US, which I did since hubby and I went to the US summer 2013. It costs US$3+ per jar there. I remember hoarding around a dozen bottles.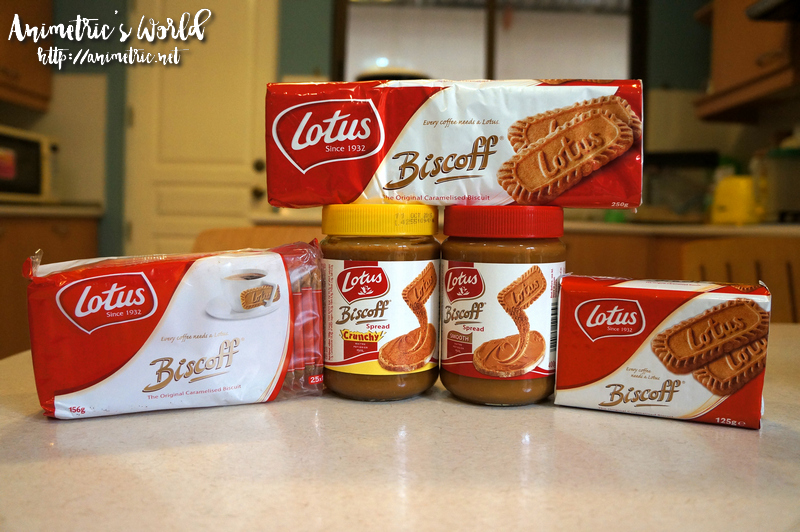 Let's fast forward to the present. Biscoff Spread, as well as Biscoff Biscuits, are now available in almost every major supermarket here in Metro Manila and even in the provinces. They're everywhere! What's more, the prices have gone down… quite dramatically I might add. Let me share the SRPs with you:
Lotus Biscoff Original Caramelized Biscuit 124g P69.00
Lotus Biscoff Original Caramelized Biscuit 125g P57.50
Lotus Biscoff Original Caramelized Biscuit 156g P97.75
Lotus Biscoff Original Caramelized Biscuit 250g P103.50
Lotus Biscoff Original Caramelized Biscuit 500g P345.00
Lotus Biscoff Spread Crunchy 380g P287.50
Lotus Biscoff Spread Smooth 400g P287.50
You can now buy these yummy spreads for less than P300 a jar! I love it! You can check my review of the Crunchy variant HERE and the Smooth variant HERE.
It's all thanks to Fly Ace Corporation. They're the official Philippine distributor. 😀
I believe I haven't blogged about the biscuits yet.
They're described as the original caramelized biscuit. One bite and I was hooked! The sensations that overcome you… the gingerbread-like cinnamon-y scent, the unmistakable crunch, the sweetness that's just right… is this the best biscuit ever? I don't know since I haven't tasted all the biscuits in the world but what I do know is this is absolutely heavenly. It's the perfect partner for a piping hot cup of coffee and I love it!
Anyway, since it's Valentines Day, Fly Ace Corporation would like to treat 3 of my dear readers to something sweet. Yes, 3 gift packs worth over P600 each are up for grabs! Just follow the simple mechanics below:
a Rafflecopter giveaway
Everyone who can claim the prize at Pasay City (near SM Mall of Asia area) during weekdays from 10am to 5pm until March 18, 2015 can join the giveaway!
Congratulations to Verna Carreon Lazo, Chel Agcaoili, and Julie Ann Taguibao! You've each won a Biscoff gift pack from Flyace Corporation! I will email you with regards to prize claim.
Like this post? Subscribe to this blog by clicking HERE.
Let's stay connected: