Remember that gift I got when I had dinner with beauty queen Lara Quigaman for Bio-Oil? Well, I wasted no time in unboxing it and trying it out.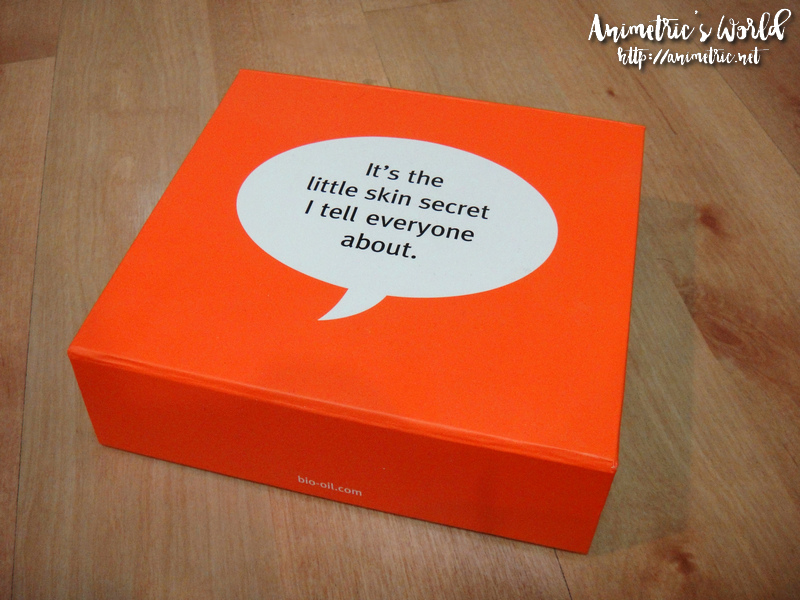 It's the little skin secret Lara tells everyone about.
It's Bio-Oil, the leading anti-stretch marks product in 16 countries, including the UK! It's now available in the Philippines thanks to Aspen Philippines and a 60ml bottle costs P495.
It's quite handy. You easily can bring it with you when you travel.
The bottle has a small opening. You'd think it'd spill all over your hand when you try to dispense the product but it actually won't. You get the oil out seemingly one drop at a time so there's no wastage.
Bio-Oil has a very light consistency that spreads over the skin easily.
I've been using Bio-Oil in place of body lotion, especially on my tummy area where I have the most stretchmarks due to my pregnancies. I like how easy it is to apply and how it practically disappears without a trace after you massage it onto the skin. Skin doesn't feel oily or greasy afterwards, just very well-moisturized.
What I like about Bio-Oil:
It's not oily or greasy but it's a very effective moisturizer.
It absorbs quickly — it disappears right after you massage it onto your skin, leaving your skin soft and smooth without leaving a film.
It's mildly scented. I don't like products with strong perfumes so this is good.
It's economical. A little product goes a long way. I remember Lara telling us over dinner that one bottle of Bio-Oil lasts her a few months and she uses it religiously.
It's reasonably priced. I believe in investing on high quality products that work especially where my skin is concerned so P495 for something that will last at least 2-3 months is very reasonable for me.
It isn't loaded with chemicals which I can't pronounce the names of, lol. It's made from natural ingredients.
Downside? None so far. Well, I still have to use it longer in order to see the effects on my stretch marks (at the very least it makes my skin very soft, smooth, and supple so I believe the anti-aging properties work) but as a moisturizer and skin care product it's excellent.
Bio-Oil is available at leading drugstores nationwide for P495 per 60ml bottle.
Like this post? Subscribe to this blog by clicking HERE.
Let's stay connected: