Meat lovers rejoice! Big Guys Pizza, the pizza chain known for their gigantic 36″ pizza, just introduced their latest offering — the Big Bad Bacon Burger Pizza! Like the name suggests, it's an all meat pizza loaded with bacon, burger bits, and even bacon trimmings around the crust. Do you like bacon cheeseburgers? You'll love this.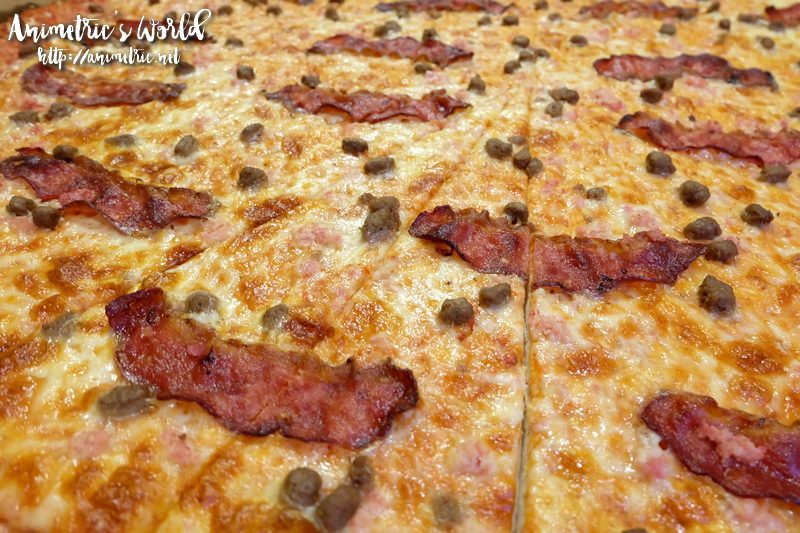 We had a chance to sample it last weekend and wow! It's pretty good! I normally steer clear of all-meat pizzas but the crunchy bacon strips were just impossible to resist. The Big Bad Bacon Burger Pizza was released last October 8 so it can already be ordered via the Big Guys Pizza hotline 231-1212.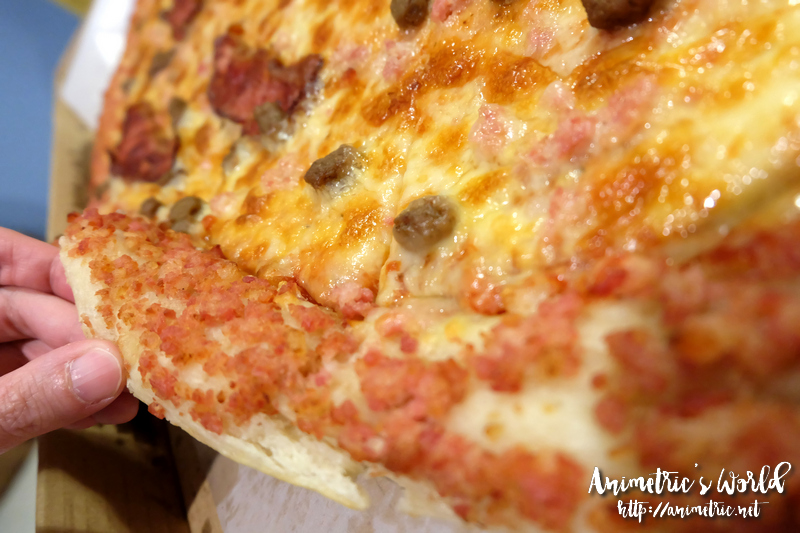 Check out the bacon bits baked into the soft and chewy crust! There's never a dull moment or a blank space on this pizza.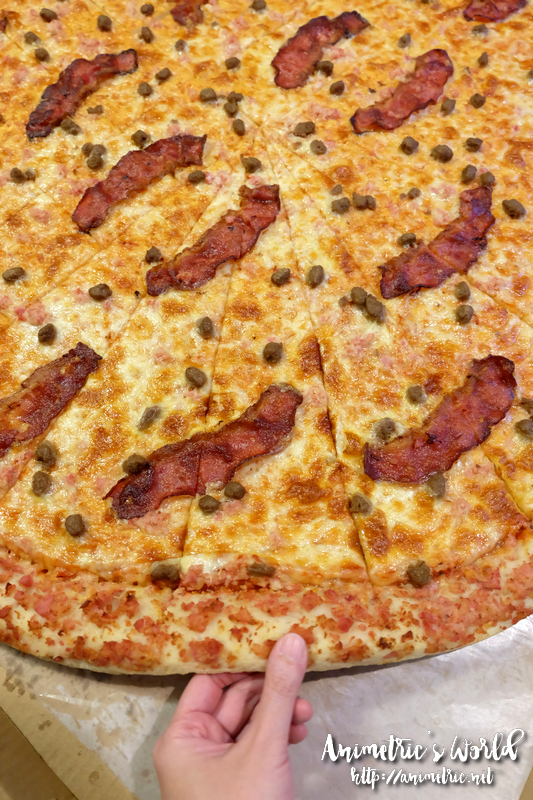 There were 6 of us at home but we were not able to finish the humongous 36″ pizza in one sitting. This is really perfect for parties and big groups.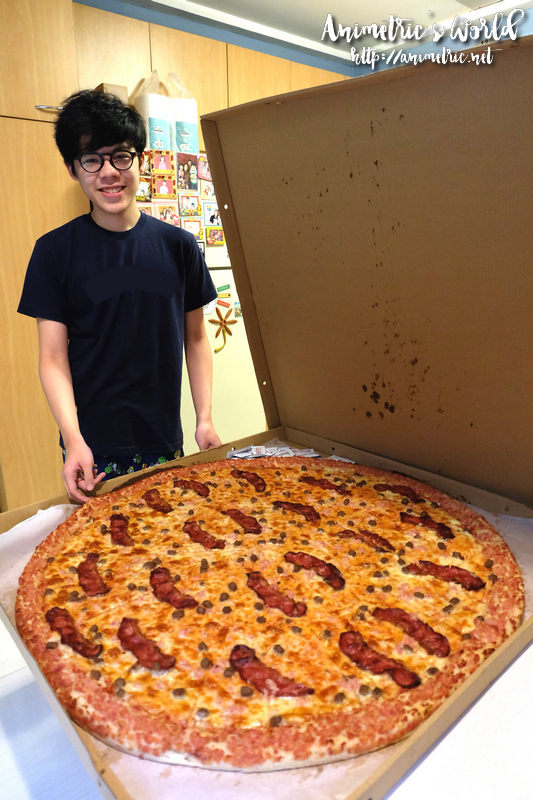 Just to give you an idea of how big the 36″ Big Bad Bacon Burger Pizza is, here's a photo of it with my teenager. Pricing for this is as follows:
10″ P298
15″ P498
20″ P698
36″ P1,598
For a family of 4 or 5, the 20″ pizza is actually perfect. You can order from Big Guys Pizza via their hotline 231-1212 where you can also get 10% off. I suggest placing your order in advance though because their queue gets full quickly. By advance, I mean if for example you need the pizza by 9pm, order it already by 9am when they open. If you live near a Big Guys Pizza branch, you can opt to pick up your order and save on the P100 delivery fee.
Alternatively, you can also order from Big Guys Pizza via the Honestbee app and the Foodpanda app.
Like this post? Subscribe to this blog by clicking HERE.
Let's stay connected: