When you say Anchor, what comes to mind? For me, it's butter. Anchor butter. It's a household name. Since I do the supermarket shopping, I also know that they have fresh milk. Anyway, I'm happy to share that the brand now has so much more to offer now aside from butter and milk.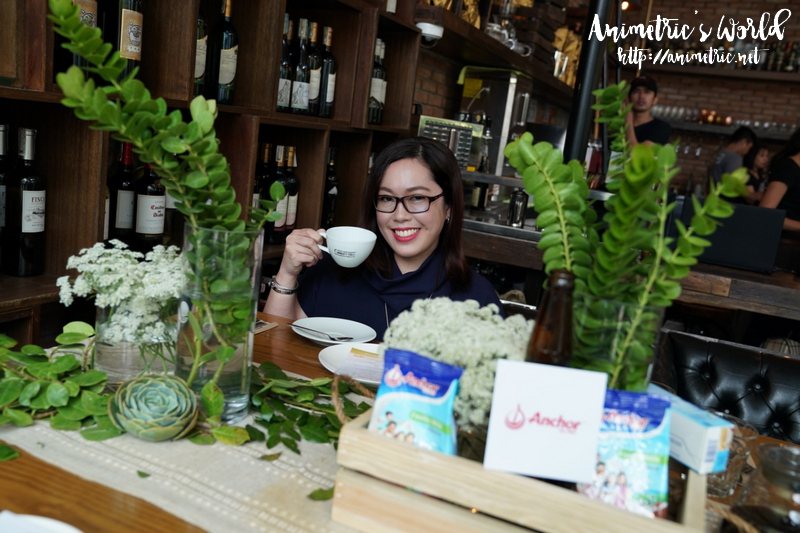 I've been cooking with the newly released Anchor shredded cheeses lately and I'm very happy with them. They are milkier, creamier, and they cost less compared to what I used to buy.
So what are Anchor's current offerings in addition to butter and milk? Anchor cheeses are now available. There's Shredded Mozzarella, Grated Parmesan, Shredded Cheddar, Cheddar Block, and Cream Cheese Spread. Oh and they now have Whipping Cream and Culinary Cream. They have Chocolate Milk Powder too.
To let us experience the goodness of Anchor, they partnered with Single Origin in Rockwell to create a 6-course lunch using their butter, cheese, and cream.
Melba Toast with Garlic and Chives Butter with Salted Butter and Cheese Block
Pumpkin Cinnamon Soup with Culinary Cream
Four Cheese Pizza with Shredded Mozzarella, Shredded Cheddar, and Grated Parmesan
Fish and Fries with Marinara Sauce with Grated Parmesan, Culinary Cream, and Unsalted Butter
White Truffle Pasta with Culinary Cream, Grated Parmesan, and Unsalted Butter
Mango Caramel Grand Marnier with Whipping Cream and Unsalted Butter
Whoa, it was such a delicious and filling lunch! I'm so impressed. Did you know that Anchor is a brand owned and produced by Fonterra, a co-operative owned by 10,500 farming families in New Zealand? New Zealand is one of the few places in the world where cows are grass-fed. Grass-fed cows produce milk that is naturally rich in antioxidants. We need antioxidants to keep us healthy. Antioxidants fight free radicals which can cause a wide range of illnesses and chronic diseases.
Anchor products are available in all leading supermarkets nationwide. There's really a whole lot to love so do try them out when you have a chance. 🙂
Like this post? Subscribe to this blog by clicking HERE.
Let's stay connected: