Every time anyone I know goes off to Singapore and asks what I want, I always say Bengawan Solo Pineapple Tarts. I first had a taste of it when a supplier gifted my dad with a box many years ago. I've eaten pineapple tarts from Taiwan, Hong Kong, and the Philippines and for me none of them beats these.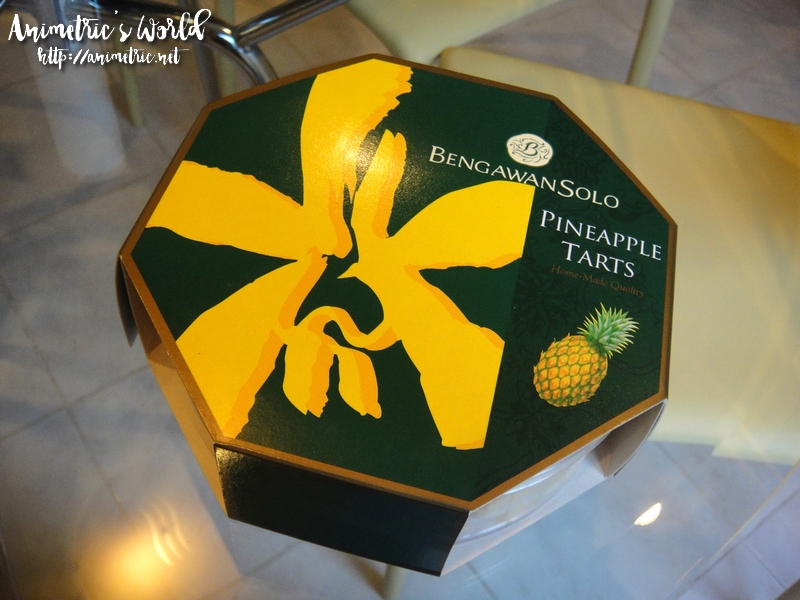 It's packaged very nicely so it's perfect for gifting. I've been to a few Bengawan Solo stalls in Singapore since and I've tried their other offerings. This is still their best product for me.
My sister got me this large tray of Bengawan Solo Pineapple Tarts (SG$ 25.80 or ₱877.25) from her recent trip to Singapore.
I'm not even a fan of pineapple but these finger-shaped tarts are so divine that opening the tray causes its buttery scent to send your sense of smell to overdrive. They smell sooo good.
Bengawan Solo Pineapple Tarts are bite-sized. You can polish off one piece in 1-2 bites. It's hard to stop eating once you start because they're so heavenly and addictive.
The flaky crust is rich, soft, and buttery. The center is filled with tangy pineapple paste which is sweet and tart at the same time. The ingredient list is simple: milk, flour, butter, eggs, sugar, and pineapple… but I do not exaggerate when I say you can taste every single one of them with every bite. This is really one must-try treat when you're in Singapore.
For more info, log on to http://www.bengawansolo.com.sg — aside from Pineapple Tarts they have a lot of other baked goods. I've actually tried their Kaya, Lapis Sagu, and Kueh Talam but I think the Pineapple Tarts is what really sets them apart from every other pastry chain in Singapore. 🙂
Like this post? Subscribe to this blog by clicking HERE.
Let's stay connected: