Look what I got for Mothers Day from BDJ Box! It's the BDJ Elite Box for May 2017 featuring Colour Collection! This is actually the first beauty box I'm unboxing this year. What's more, the lovely folks at BDJ Box told me I could give away the exact same box to one of my readers!
Thank you for the Mothers Day love! 😀
Anyhow, let's see what inside the BDJ Elite Box featuring Colour Collection.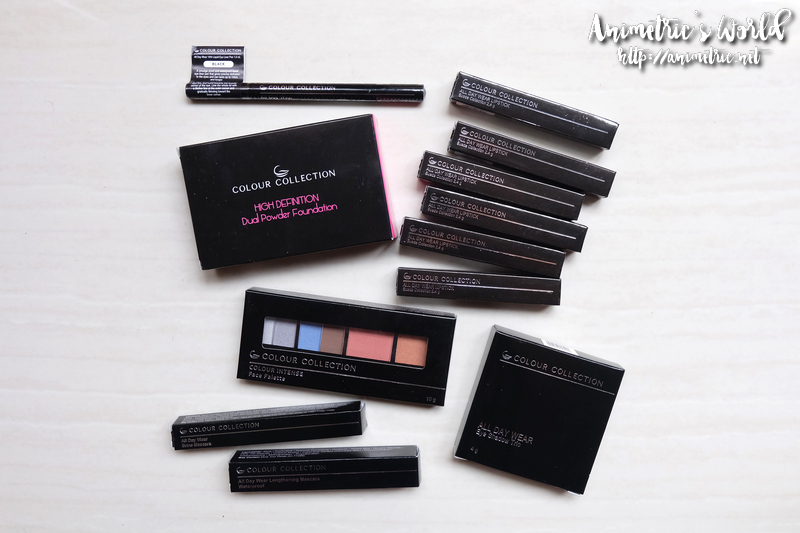 Wow, I'm counting a dozen full-sized products from Colour Collection!
First we have the Colour Intense Face Palette (P499). The palette contains eye shadows, brow powder, and blushes. You can pretty much make up your entire face with this palette. It comes with a dual-ended eye shadow and eyebrow brush too.
Next we have the All Day Wear Eye Shadow Trio Palette (P399). I got Daytime Glam, which consists of soft, neutral shades ideal for creating natural looks. The All Day Wear 14HR Liquid Eye Liner Pen (P369) in Black reminds me of the Revlon Colorstay Classic Liquid Eye Pen which costs a bit more.
This is the High Definition Dual Powder Foundation (P549) in Light. It can be used wet or dry. Wet the sponge if you want the heavier coverage of a cake foundation. If you just want a silky finish, use pat on with a dry sponge.
Colour Collection is so generous they included the entire line of their All Day Wear Suede Collection Lipstick (P350 each).
Here's a closer look at the shades from left to right: Cosy Currant, Lovely Daisy, Irish Suede, Mild Mocha, Rich Pecan, and Rush Red. Which do you like best? 🙂
There are actually two more eye makeup products: All Day Wear Brow Mascara (P399) in Natural Brown and All Day Wear Lengthening Mascara (P399) in Black.
This is the Brow Mascara. The applicator is a mini brush.
The Lengthening Mascara comes with a curved wand to help lift lashes.
The total value of everything inside this box totals to P4,714. Thats more than triple the P1,480 BDJ Box subscription fee. Log on to https://bdjbox.com/bdj-box to subscribe.
Do you like this BDJ Elite Box featuring Colour Collection? Good news, I'm giving one away and a lucky reader will be getting all the products above shipped right off to her doorstep! Go to https://www.instagram.com/p/BUUYR-bD5Mn/ for the easy peasy giveaway mechanics. Good luck!
Like this post? Subscribe to this blog by clicking HERE.
Let's stay connected: