If there's a single beauty product I'm addicted to, it's BB Cream — and I think most of you know it, haha! Having tried almost 20 different kinds from the east and west, I think I can say that I'm pretty knowledgeable about the subject, lol! My first ever BB Cream review was posted in 2011, it was for Maybelline Clear Smooth Minerals BB Cream. I've learned a lot since then and today, I will be sharing part of what I know (part because there's more to follow in a future post).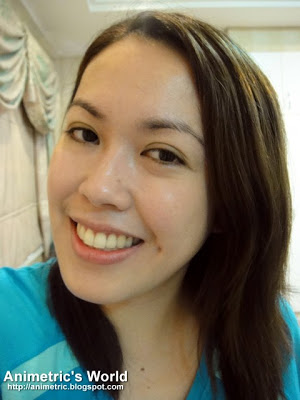 Tip #1: When applying BB Cream, start on the larger areas of your face and then blend outwards.
Personally, I start with a pea-sized amount in the middle of my forehead and then use my fingers to blend towards the left and right. Then I put some on the middle of my nose, on the middle of each cheek, and on the middle of my chin. Again, I blend outwards. I also put BB on my eyelids or else I would look like a raccoon because my eye area wouldn't match the rest of my face.
Tip #2: When you're using BB Cream, it can't be just BB Cream.
You will need to fill in your eyebrows, use some eyeliner (mascara is optional but recommended) and then swipe on some lip color. Why? Take a look at my photo above. I have nothing but BB Cream on. Yes it has a great brightening effect and it evened out my skin tone plus my face matches my neck BUT the rest of my features look washed out. I have very dark eyebrows and eyelashes at that, so what more for those who have lighter brows and lashes right? Facial features would look even more washed out. You will look very pale-faced in photos if you go with just BB Cream.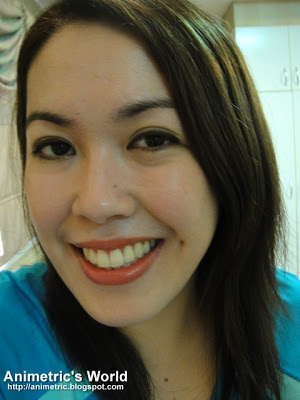 Tip #3: Setting your BB Cream with powder is optional but recommended if you are wearing other makeup products like eyeshadow, blush, eyeliner, etc.
The powder makes it easier for you to apply other make-up products because it creates a more matte surface for the products to cling to. Whenever I use BB Cream I always use eyebrow pencil, eyeliner, mascara, and lipstick (see photo above). That is actually my usual look because I'm too lazy to put on anything else. I usually set only my eye area with powder so lining my eyes is easier. However, if I feel that it's a sticky humid day or if I feel my skin is oilier than usual I set with powder all over.
Tip #4: You can actually use concealer to cover up problem areas like dark undereye circles and blemishes that the BB can't hide.
If I do decide to do this I do so after applying BB Cream so I just apply where its needed because most of the time BB can already cover everything for me.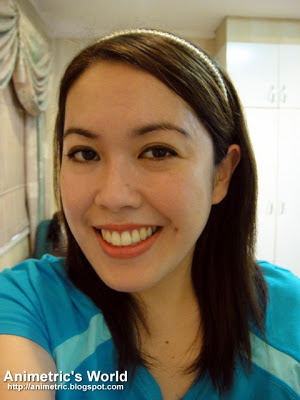 Tip #5: Give BB some time to settle into your skin before taking pics — maybe around 15 minutes at least.
If you photograph yourself immediately after application you're going to look too bright and white, lol.

Tip #6: During the day, you don't really need to reapply BB Cream, just press a facial tissue or blotting paper to your face to take away the oil.
Piling on more cream or powder over oily areas just makes it um… muddy so you actually end up looking worse. The photo above was taken six hours after I applied the BB Cream.
Tip #7: Choose a BB Cream shade that is closest to your skin tone so you don't need to apply anywhere else but your face.
I seriously hate applying any form of make-up on my neck! It can mess up my clothes and accessories too because it can get icky if you perspire… but sometimes people do it anyway because the color of the face is just too different from the neck and that is an eyesore in photos. Using a BB (also CC or foundation for that matter) that is too white for the rest of your body makes you look like a floating head.
These tips actually apply to my CC Cream application too I just can't generalize yet as I have only tried one kind of CC Cream so far — Tonymoly Luminous Pure Aura CC Cream. I wish Laneige would come up with a CC Cream soon, lol! I would definitely be the first in line to buy it.
Anyhow, I hope these tips are helpful! I will be making a comprehensive post (it's going to be long, lol!) on how to find the right BB Cream for you so stay tuned.

Like this post? Subscribe to this blog by clicking HERE.
Let's stay connected: