Do you drink coffee? In our house, I'm the only one who does. I mostly go for 3-in-1 coffee since I don't have the time nor inclination to take time out to brew stuff in the morning. Why do I drink coffee? I love the warmth and comfort a piping hot cup brings in the morning when I wake up. I find solace in a cup whether it's paired with breakfast, dessert, or even when taken alone.
Ordering a handcrafted drink from a coffee shop is a real treat. To date, the best barista-concocted brew I've had is the Flat White that Mark Schofield of Costa Coffee UK served me when Costa Coffee first opened in Eastwood City. Costa Coffee Philippines has been around for almost 2 years and they now have their own lineup of excellent baristas who can make your dream cup. One such barista making a name for himself is Justin Dela Fuente. He recently bested other baristas from here and abroad in the Southeast Asia and Indian leg of the annual Barista of the Year (BOY) competition by Costa Coffee.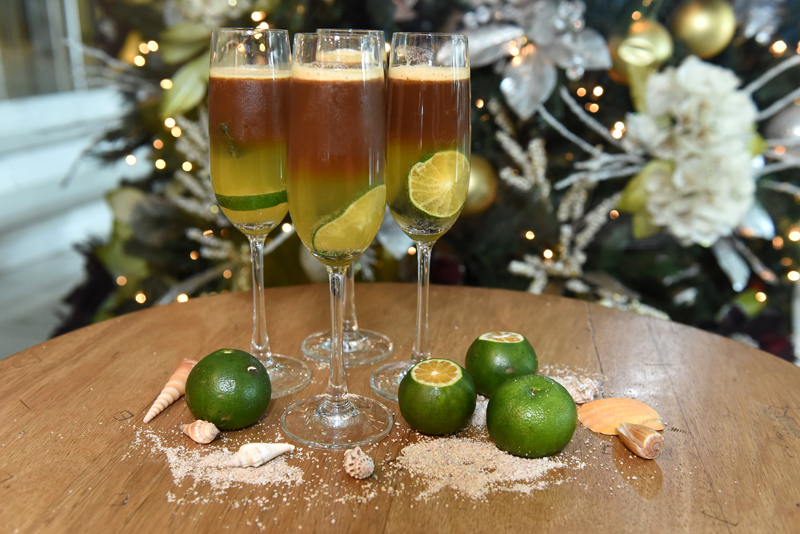 Justin's winning drink is the Sparkling Caffe Mojito, which I presume is made with freshly brewed coffee, calamansi, and maybe soda or liquor. I can only wonder what this concoction tastes like.
Seeking to find the crème de la crème in coffee-making, Europe's #1 Coffee Shop Costa Coffee challenges all their baristas from all over the world to create a signature drink. The barista with the best signature drink will bag the Barista of the Year award in London, UK. This January 2017, Justin is set to take a shot at the coveted title. He will be representing the entire region of Southeast Asia and India.
Justin shared his tips on how one can become a world-class barista:
Have patience. Perfecting your first cup of coffee takes time. You'll encounter spills and burns along the way but with the right attitude, everything's going to be worth it. Just keep on trying until everyone wants a taste of the blend you worked so hard for.
Develop a thirst for knowledge. Being a barista requires an insatiable desire to learn. Go the extra mile by researching about the industry and mastering your barista vocabulary. Take every criticism positively. And more importantly, involve and immerse yourself in the environment of your store. Treat everything you see, hear, and feel as a learning opportunity — from the names of the kinds of coffee, to the names of your regular customers. Eventually you'll be a master of your craft (and no one will hate you for misspelling their names!)
Overflow with passion. If there's one thing you can put too much of in every cup, it's passion. Keep in mind that being a barista is a privilege and people count on you to make good coffee that'll brighten up their day or be the sweet ending to their night. Make sure you pour some passion into every cup of coffee you make. Take it as a challenge and give people the best coffee experience they've ever had.
Throw some fun into the mix. As a barista, you are not expected to be a robot. You can be who you are and your co-baristas and customers will appreciate you for it. Have fun, maintain a positive outlook and that 9-hour shift of yours will fly by.
Serve your best. Once you've mastered your craft, don't be afraid to let everyone around the world know how far you've come. Join local and international barista competitions to continuously hone your coffee-making skills.
Let's cheer Justin on as he represents not only the Philippines, but the whole of Southeast Asia and India in Costa Coffee's Barista of the Year competition! Share your support online by using the hashtag #JustinForTheWin. Best of luck, Justin!
Like this post? Subscribe to this blog by clicking HERE.
Let's stay connected: