I first tried BAKE Cheese Tart when I bought a box from their stall at the basement of SOGO Department Store in Hong Kong. That was back in 2016. I thought it was the best cheese tart I've ever had. It cost around P120 a piece. Pricey, but well worth trying. I was intrigued because people were tirelessly lining up for it.
Two years later, BAKE Cheese Tart opens its first Philippine store at The Podium. What's more, they sell the tarts for P95 per piece and P540 for a box of 6. Getting a box means each piece would cost only P90. That's P30 cheaper than the HK price — to think the foreign exchange rate was much better back then!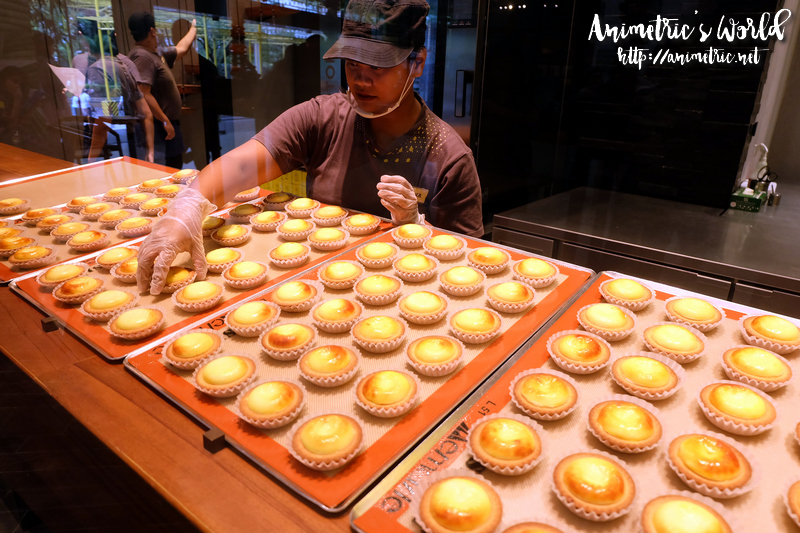 BAKE Cheese Tart originates from Hokkaido, Japan. Four kinds of cheeses are used to make the creamy cheese center — 3 cheeses from Hokkaido and 1 from France. A buttery double baked crust houses this heavenly mix. When I first tried it, I couldn't believe my tastebuds. I didn't think there could be cheese tarts this divine!
There are actually 3 ways to enjoy the BAKE Cheese Tart — Warm, Chilled, or Frozen.
When it's warm or fresh off the oven, the cheese center is runny and flows like lava. The crust is quite fragile too. The tart actually broke in my hand after I bit it, lol. But wow, the liquid cheese filling is really luxurious.
Store them in the refrigerator and you can enjoy them chilled. A chilled BAKE Cheese Tart has a creamy yet sponge-like cheese center.
Oh but my favorite way to enjoy it is when it's frozen. It's like eating an incredibly rich and cheesy ice cream bar. OMG it's soooo good. I recreated the effect at home by popping a box in the freezer.
BAKE Cheese Tart currently has stores at The Podium, Power Plant Mall, and SM Mall of Asia.
Like this post? Subscribe to this blog by clicking HERE.
Let's stay connected: