Prior to the opening of Bad Bird SM Megamall, we had to go all the way to Century City Mall to have our fill of their umami fried chicken. But Bad Bird has actually evolved into something more than a chicken place. They now have pork, beef, soups, and even veggies on the menu now. So last weekend, we finally paid them a visit.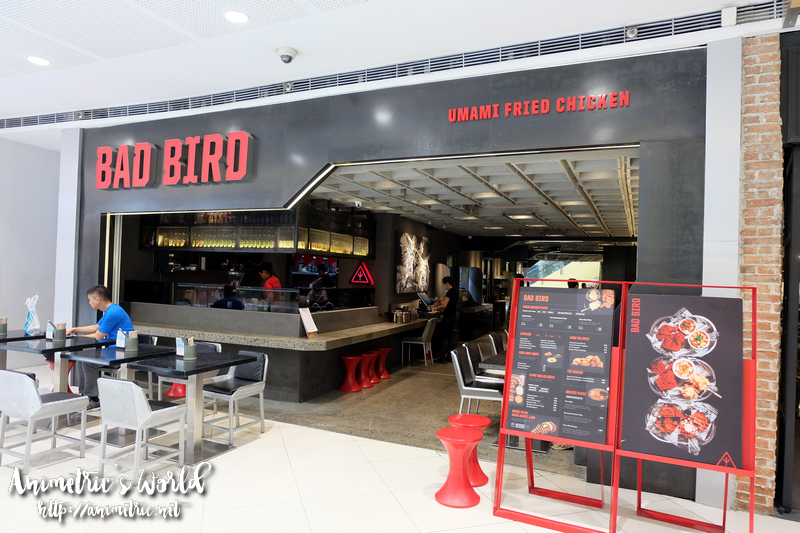 Bad Bird SM Megamall is located on the 3rd floor of the Mega Fashion Hall. We went at 11am because the lines get really crazy by noon.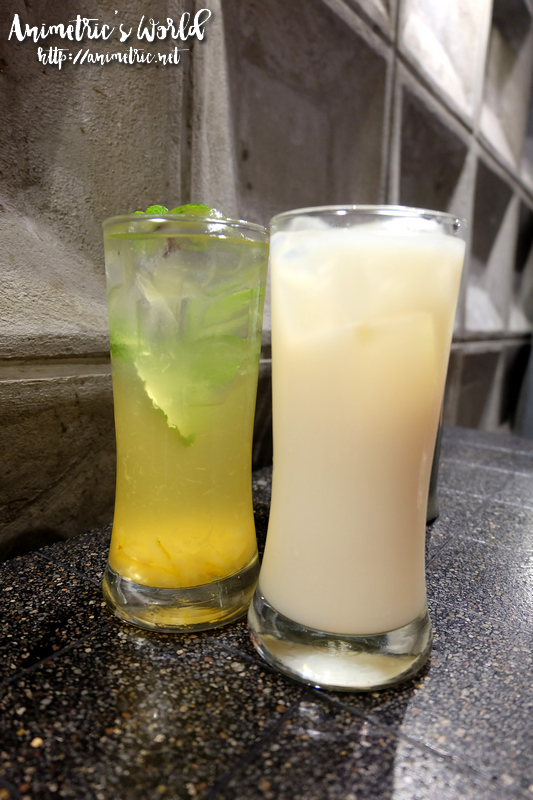 We ordered drinks first — my son and I had their Iced Rice Milk (P90) while my hubby and daughter had Honey Yuzu Iced Tea (P120). The Iced Rice Milk is a lot lighter than cow's milk and had a hint of a black sesame aftertaste. We liked it. The Honey Yuzu Iced Tea is their bestseller. They said it tastes like honey lemon candy lol.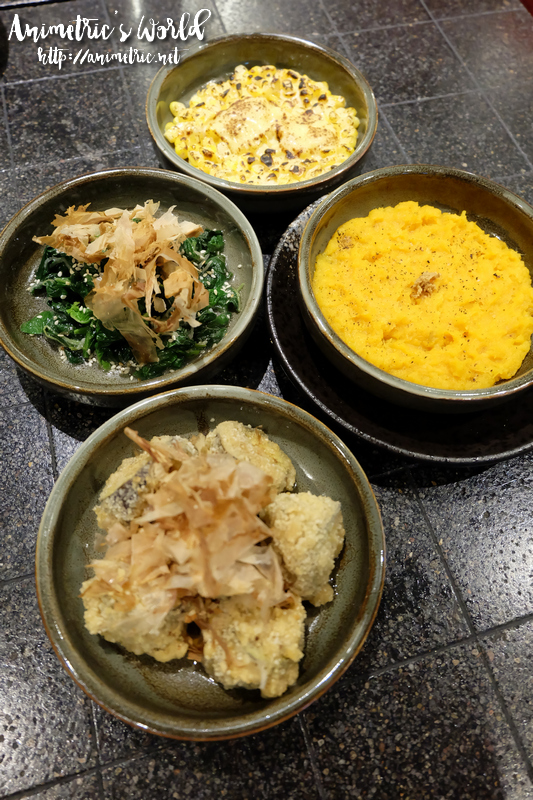 I was surprised that Bad Bird now has a lot of Starters to choose from. Their menu used to fit on signboards in front of the store. The Starters are priced at P80 each. Order 4 and pay only P270. So we opted to order 4 kinds — Sweet Corn & Cheese, Dashi Spinach, Mashed Sweet Potato, and Eggplant Agedashi. The Sweet Corn & Cheese has a milky, creamy taste we all loved. Dashi Spinach is kind of like Korean style spinach they use for banchan, but topped with bonito flakes. Eggplant Agedashi is fried breaded eggplant pieces in a dashi-based sauce also topped with bonito flakes.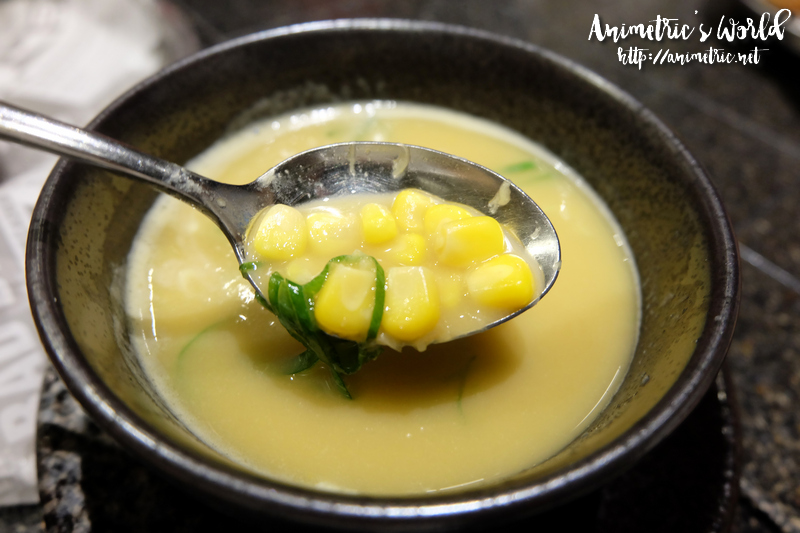 I decided to try one of their Pork Bone Soups. They're boiled for 6 hours to bring out the intense pork flavor. I chose Sweet Corn (P95). It tastes like tonkotsu broth with sweet corn, it's pretty good!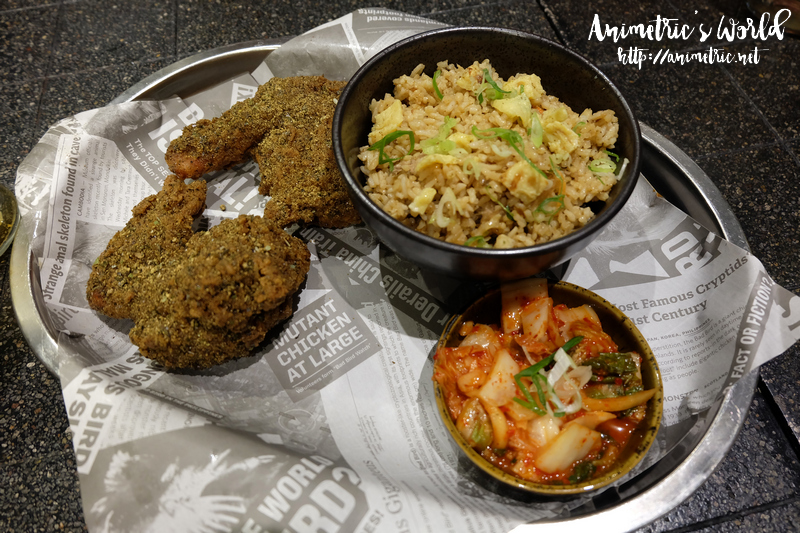 Although we were resolved to try their non-chicken dishes, we couldn't resist ordering chicken. My daughter and I decided to share the Dirty Rice Plate with 2 pcs Chicken (P395). Bad Bird's umami fried chicken is still as crunchy and tasty as I remember it.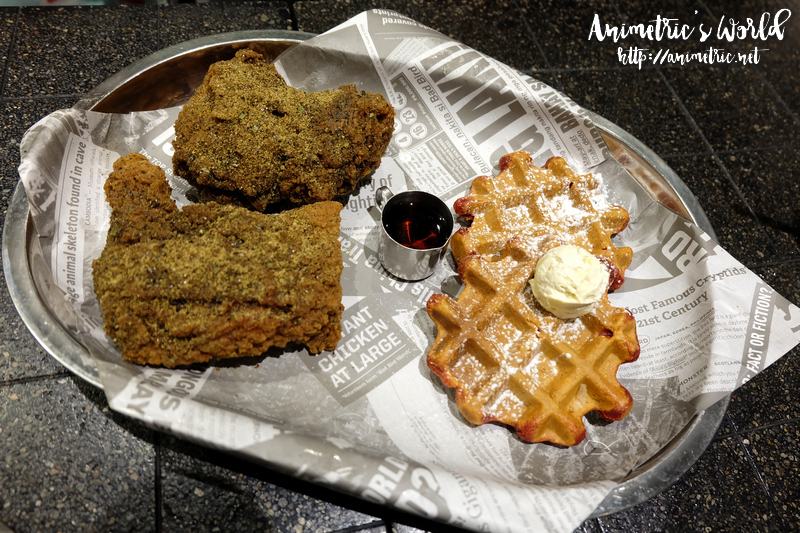 Our son had the Waffle Plate with 2 pcs Chicken (P375). He finished it all, commenting that the sweet potato waffles were good.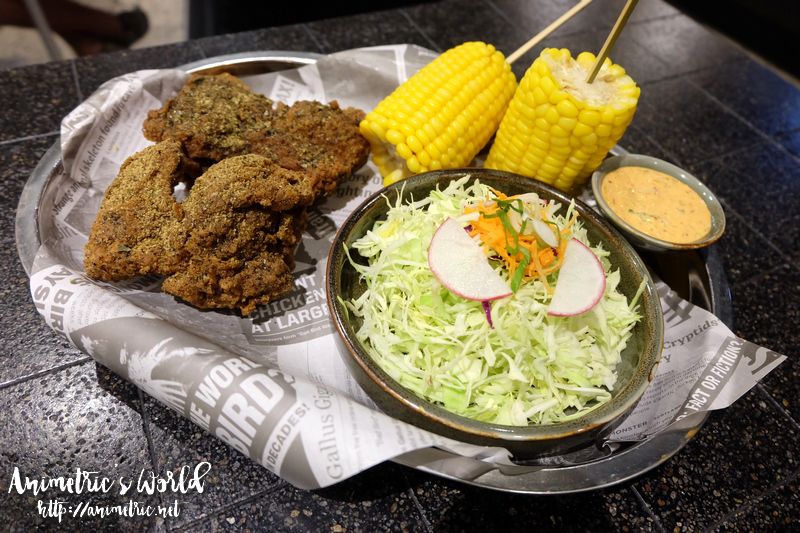 Hubby had the Corn & Coleslaw Plate with 2 pcs Chicken (P395). He had plain corn on the cob instead of the Bad Bird Signature Corn though because he doesn't eat mayo.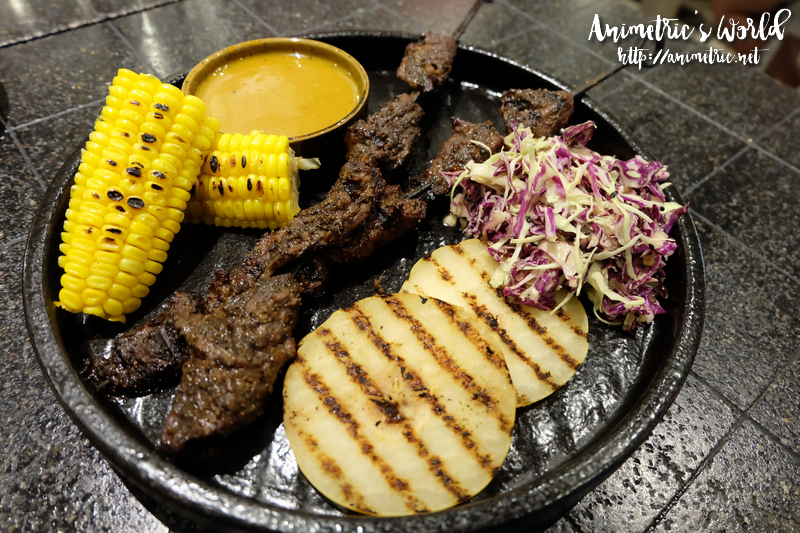 For the non-chicken dishes, we tried Pepper Steak (P485). It's served with Crispy Fish Coleslaw and out choice of sauce. There are also grilled apple slices on the side. Choices for the sauce are Mustard BBQ, Black Pepper, Chimichurri, and Hot Steak Sauce. We had Black Pepper. The steak was really tender, juicy, and flavorful. You can bite it off the skewer very easily.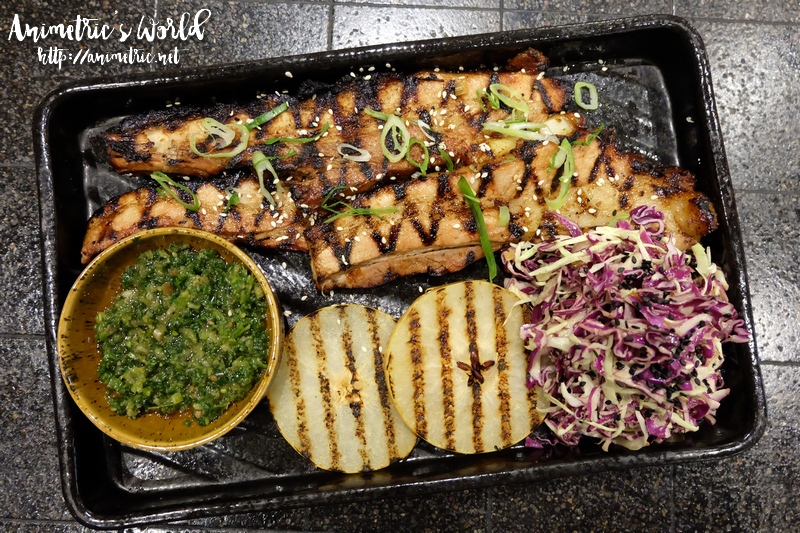 We also tried the Pork Belly (P395). For this one, we picked the Chimichurri sauce. Wow, the Pork Belly is really delicious! The smoky grilled flavor and tender meat went with the herb-y chimichurri sauce perfectly. Next time we go back I will most probably choose this over the chicken.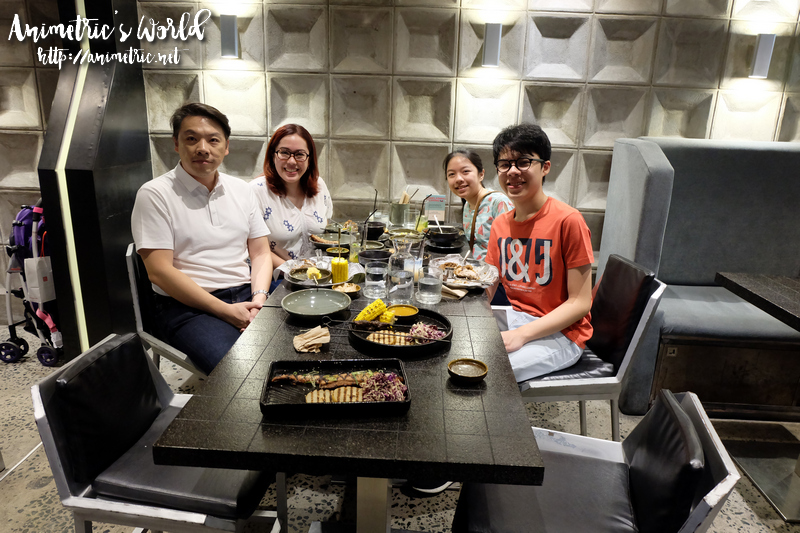 We had a really filling weekend lunch at Bad Bird SM Megamall. I really enjoyed the Corn Soup, Pork Belly, and pretty much all the Starters we ordered. So now even people who don't like chicken can have a filling meal at Bad Bird. I suggest going early if you plan to have lunch or dinner at Bad Bird because the place gets really packed.
Bad Bird SM Megamall
3rd Level, Mega Fashion Hall,
EDSA cor. J. Vargas Ave., Mandaluyong City
753-9729
Like this post? Subscribe to this blog by clicking HERE.
Let's stay connected: