B by BANILA is Korean beauty brand Banila Co's makeup line formulated to give you a fun and fresh look. I super love Korean makeup products, so I was pretty excited about this launch. With Banila Co's slogan "Skincare for Make-up", you can be sure everything will be good for the skin too.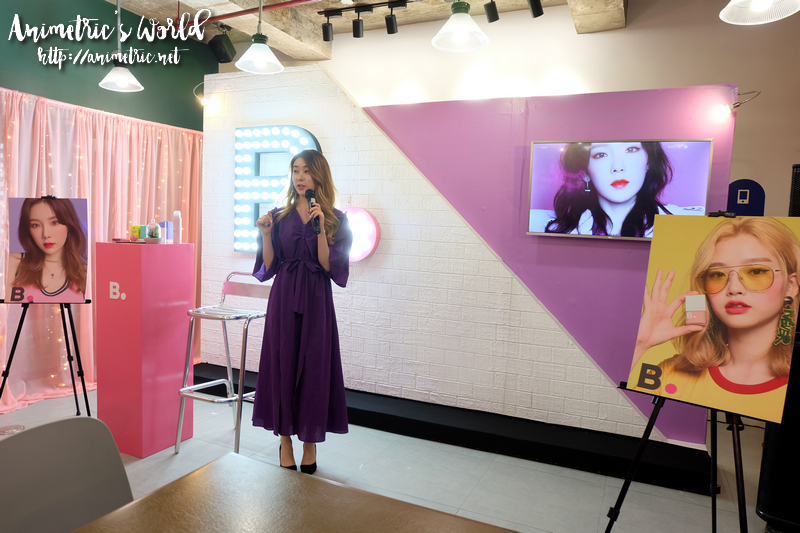 To help us get acquainted with B by BANILA, Cho Heena of Banila Co came all the way from Seoul to talk about the products.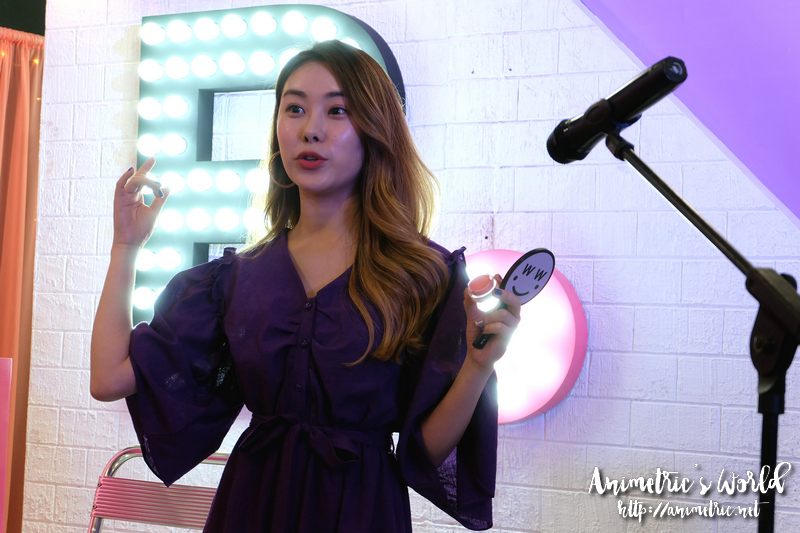 We were all amazed by how pretty she was — she looks like a Korean actress / pop star… very much like the Banila Co print models!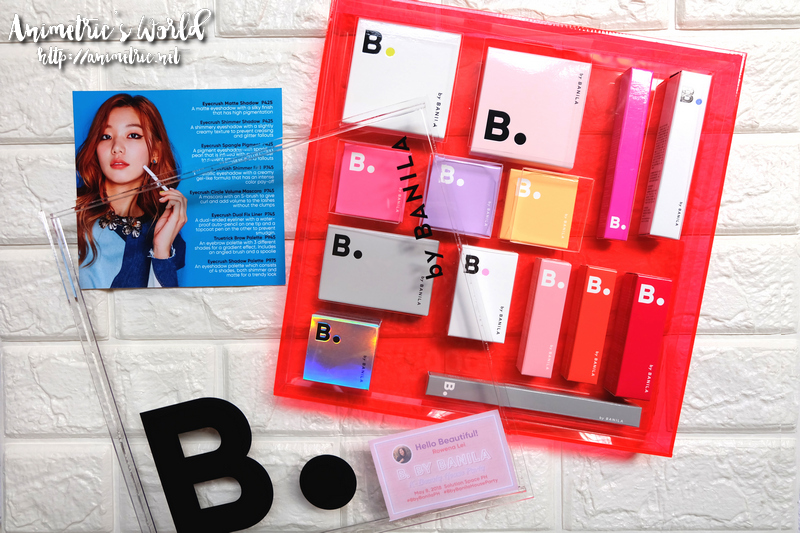 We all got to take home a kit full of B by BANILA makeup products to try.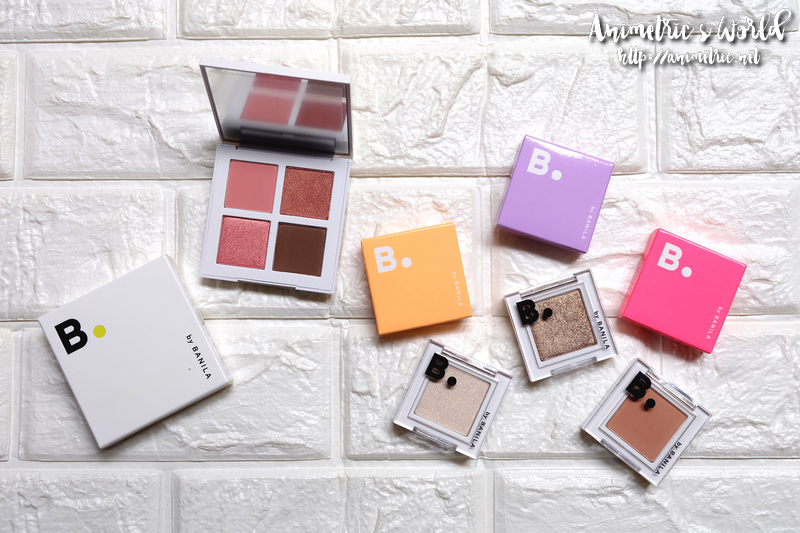 These are the eye shadows. From left to right we have the following:
Eyecrush Shadow Palette in Pink Crush (P975)
Eyecrush Shimmer Shadow in Goldish Tiara (P425)
Eyecrush Spangle Pigment in Sugar Sand (P425)
Eyecrush Matte Shadow in Nudie Beige (P425)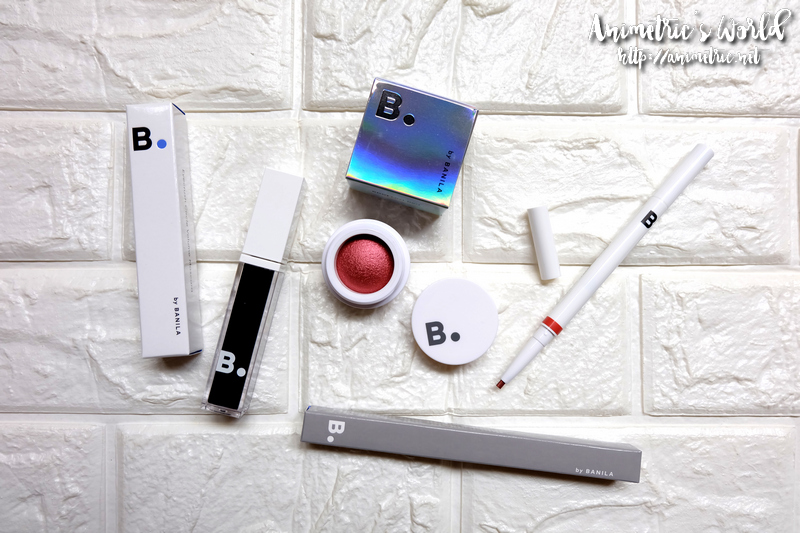 And here's even more eye makeup:
Eyecrush Circle Volume Mascara in Circle Black (P745) – This comes with a special S-brush that gives your lashes amazing curl and volume. I love it so much I'll post a separate review.
Eyecrush Shimmer Foil in Lost Red (P745) – This metallic eye shadow comes in a creamy gel-like formula that has an intense color payoff.
Eyecrush Dual Fix Liner in Cherry Wood (P745) – This is probably the most unique eyeliner I've encountered. One end is a pencil, while the other end is…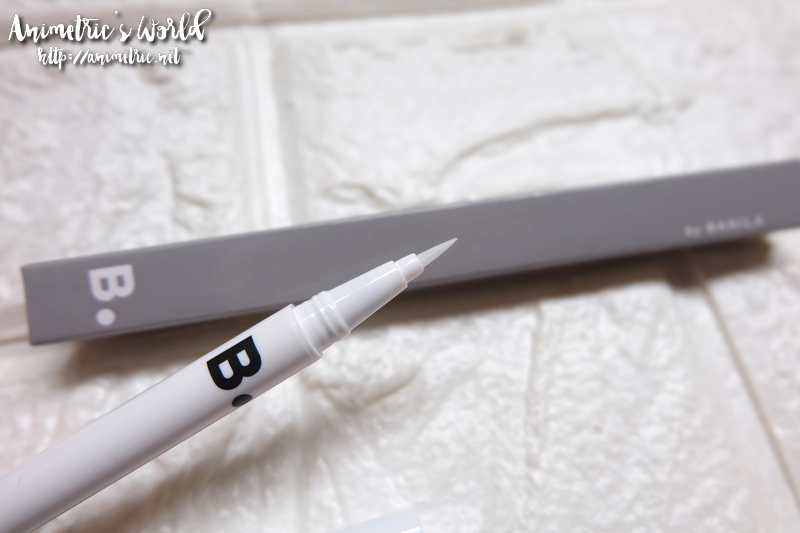 …this brush. It's a clear topcoat brush that locks in your eyeliner and keeps it from smudging. Wow! I'm definitely trying this one next.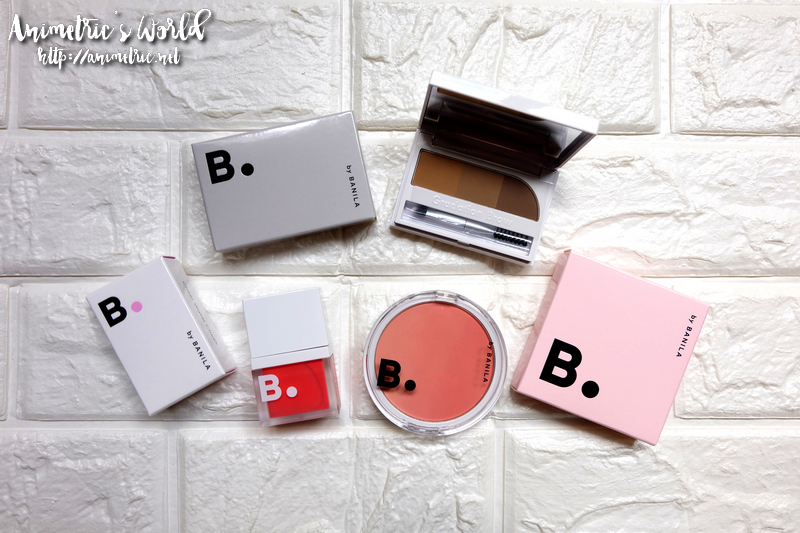 Moving on, we have:
Truetrick Brow Palette in Sand (P945) – There are 3 different shades to help achieve a gradient effect.
Cheer Water Cheek Tint in Girlish Red (P595) – This liquid cheek tint leaves a subtle powdery finish.
Cheer Gradation Cheek in Pure Peach (P795)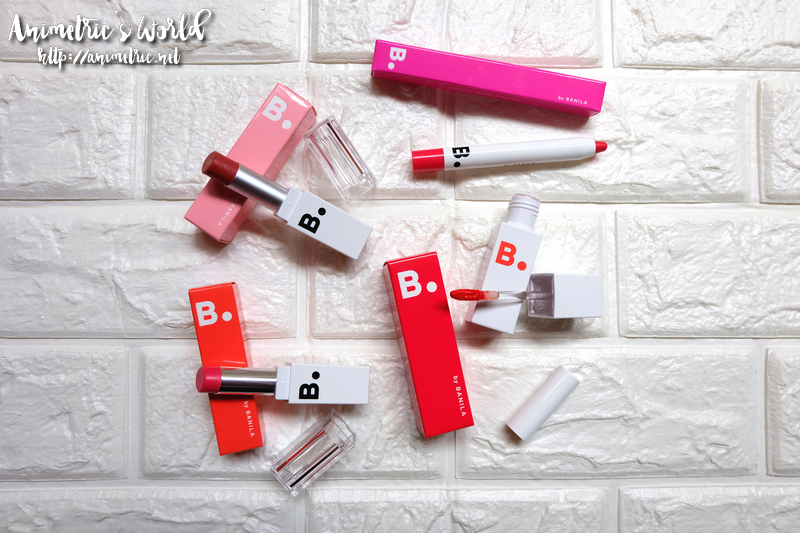 Finally we get to the lips! Here's what we have:
Lipdraw Melting Serum Stick in Pink Falling (P645)
Lipdraw Matte Blast Stick in Rosy Marsala (P645)
Liplike Lip Slip in Scandal Coral (P645)
Lipdraw Velvet Crayon in Pink Bella (P495)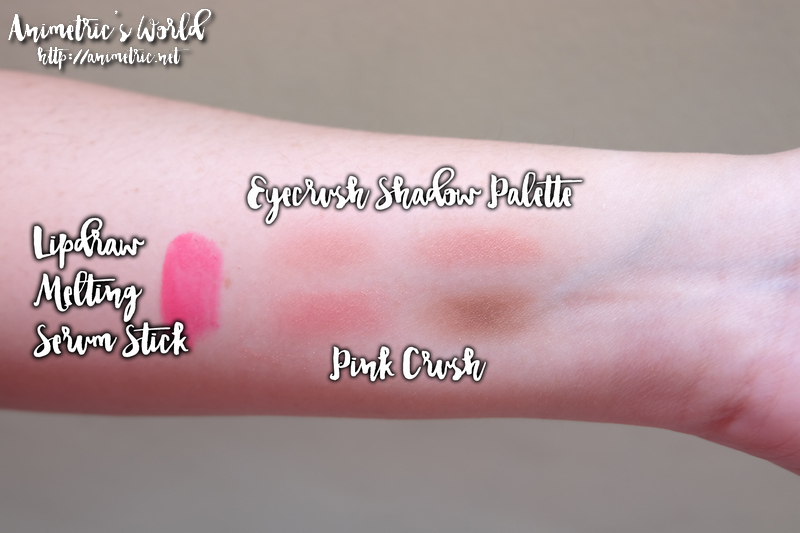 Since I can't try all the products at once, I'll start with an FOTD using the Eyecrush Shadow Palette in Pink Crush, Lipdraw Melting Serum Stick in Pink Falling, and Eyecrush Circle Volume Mascara in Circle Black.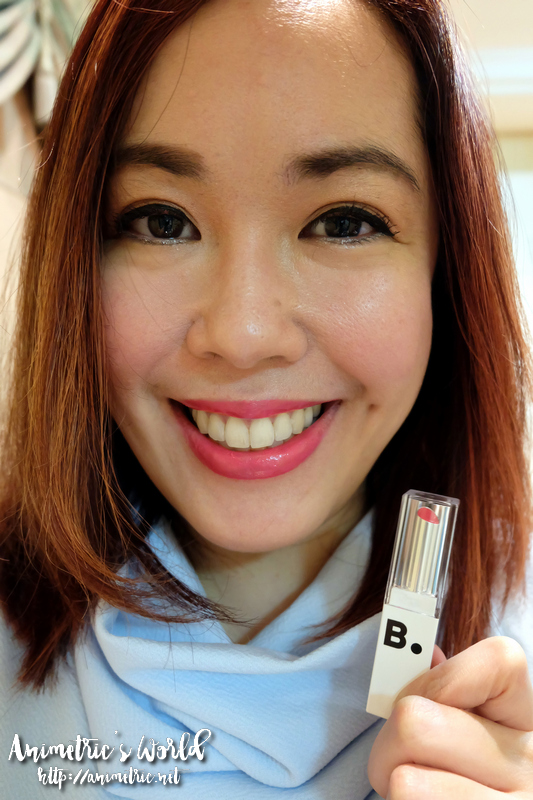 I'm pretty happy with the first three B by BANILA products I tried. I've always preferred shimmery pinks and neutrals when it comes to eye shadows. I also gravitate towards varying shades of pink, rose, and mauve for lipstick. What I liked the most was the mascara! My lashes got length, volume, and curl plus it wasn't hard to remove. I'll be posting product reviews in the coming days.
B by BANILA is available at Banila Co stores. For store locations and product information, log on to https://www.banilaco.ph. Banila Co also has an official store on Shopee at https://shopee.ph/banilacoph.
Like this post? Subscribe to this blog by clicking HERE.
Let's stay connected: