I give full credit to my father-in-law for this delicious discovery. See, he loves going around Binondo during his spare time.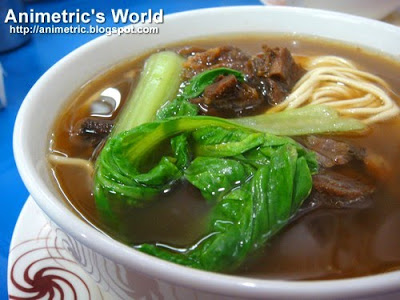 Lan Zhou La Mien is a small, no, tiny Chinese eatery on Benavidez St. which specializes in authentic hand-pulled noodles. Their #1 bestseller is the Beef La Mien (P90, pictured above), which was what most of us in the group ordered.
The noodles are thicker than your usual mami fare and they are oh-so-chewy. The tender beef and the piping hot broth are both very flavorful. Beef La Mien is just foolproof. If you're eating here for the first time, you simply must order Beef La Mien.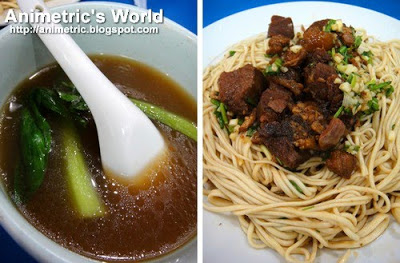 Meanwhile, my hubby opted for Beef Kan Pan (P100, pictured above), which is kind of like Beef La Mien except that the noodles and the soup are served separately. I think you get slightly more noodles with the Beef Kan Pan, not that there's not enough in the Beef La Mien. Lan Zhou La Mien's noodle servings are BIG. I shared my order with my 5-year old daughter and still emerged full afterwards.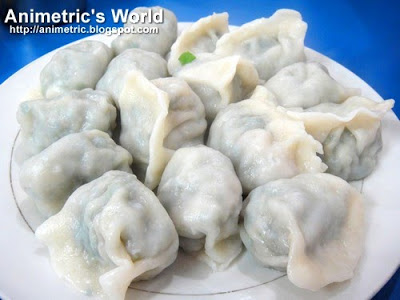 We ordered Boiled Dumpling (P110 for 15 pieces, pictured above) on the side to accompany our noodles. It's served with a black vinegar-based sauce and wow, while it may look bland in the photo, the dumpling wrapper is very chewy just like the noodles. The ground meat and vegetable filling is juicy and tasty.
When we had dinner at Lan Zhou La Mien, we were seated amongst people from Taiwan and China. My hubby is a very sociable person and ended up chatting with Taiwanese students on one table and a group of visitors from Shanghai in another. It's very hard not to by the way, since the place is cramped and tables are positioned right next to each other. I was surprised by the sheer number of Chinese nationals who frequent Lan Zhou La Mien. They all had the same comment — "The noodles here are very much like the noodles we have at home."
The only problem with Lan Zhou La Mien is the place. It's very difficult to move around since it's so small and there's no restroom. However, the server told me that they are moving to a bigger place just right across their current location on Benavidez. Since it's always full of people and the cooking happens on the same space the air conditioner can't quite do its job so it gets pretty hot. Oh, my son also spotted a roach on the floor last time we visited… :p
The food is delicious and affordable though so if you can get over the lack of ambiance and questionable sanitation, it's worth a trip. On a side note, none of us has ever gotten a tummy ache from eating at Lan Zhou La Mien. 😀
Lan Zhou La Mien
819 Benavidez St., Binondo, Manila
480-0732
Like this post? Subscribe to this blog by clicking
HERE
.