I'm always open to new things where tech is concerned. I'm not the fanatical type who would pick a brand and decide it's what I'm going to use for the rest of my life. I couldn't. With all the tech advancements popping up left and right, it's best to keep an open mind. Which brings me to my first Asus phone — the Asus Zenfone 2.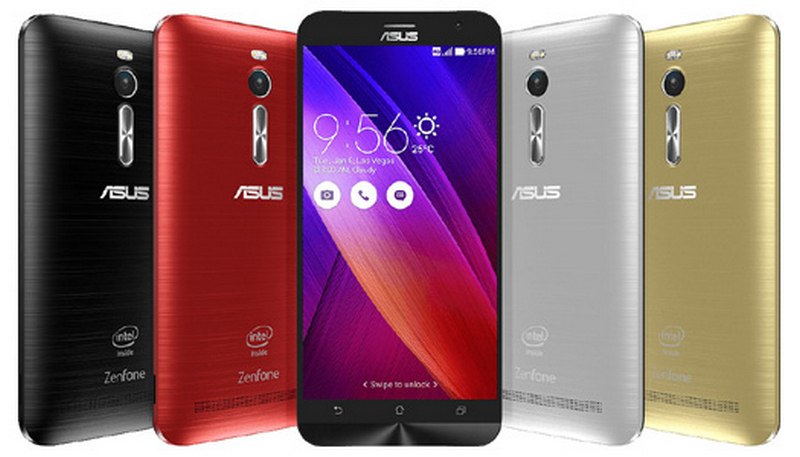 It's my first time to try a Taiwanese brand. The Asus Zenfone 2 was launched last Saturday at the World Trade Center. This super powerful phone  boasts of a 13MP camera, a 64-bit Intel Atom Processor, and 4GBs of RAM! It comes in 5 colors: Osmium Black, Sheer Gold, Glacier Gray, Glamour Red and Ceramic White.
I got an ASUS Zenfone 2 in Glacier Gray. This is the 32GB version of the newest flagship model of the Zenfone family. The top of the line is the 64GB model which retails for P14,995.
I unboxed it right away. It's a pretty big phone and it's dual sim!
All the key features in a nutshell are on the plastic wrapping.
The ASUS Zenfone 2 comes with a charger, USB cable, and earphones with extra ear buds.
Here's everything.
Here's a size comparison between the ASUS Zenfone 2, Xiaomi Mi3, and Samsung Galaxy S5.
The ASUS Zenfone 2 is this big.
It's this thin, I marvel at how this sleek casing can house 2 sims and such powerhouse specs without sacrificing performance.
It's my first time to use a dual sim phone actually. My hubby had one a few years ago and I found it too confusing.
The first thing I tried to do was text. Wow, this is so different from the dual sim phones of yore. After composing your text message, you can choose which sim to use to send it easily.
I immediately tried out the camera too. Here's a sample 16:9 photo taken indoors under artificial light.
Here's a sample 4:3 indoor photo.
The ASUS Zenfone 2's front cam is 5MP. It's the highest I've tried as my past phones' front cams were only 2-3MPs. When using the front cam to take a selfie, the Asus Zenfone 2 has a Beautification mode where you can well, beautify yourself. Big eyes without circle lenses? Big eyes +50, lol! Please bear with my bare face as I show you some of the Beautification functions.
No makeup? You can use Blush on the phone and there are many different shades to choose from too!
Feeling fat? Slim down instantly with the Thin Cheeks option. You can also choose to soften skin and /or brighten skin.
The battery life seems excellent too. I started using the phone around 8am this morning doing the usual things — calling, texting, chatting, surfing the net, and posting on my social networks… I still have around 40% battery life left over 10 hours later.
So far, I'm really liking the Asus Zenfone 2! I just started using it yesterday, I will come up with a full review after a couple of weeks.
The ASUS Zenfone 2 is now available everywhere — wherever cellphones are sold. ASUS Zenfone 2 ZE551ML prices are as follows:
1.8GHz, 2GB RAM, 16GB – P9,995
2.3GHz, 4GB of RAM, 32GB – P13,995 (what I'm using)
2.3GHz, 4GB of RAM, 64GB – P14,995
Like this post? Subscribe to this blog by clicking HERE.
Let's stay connected: