Just before typhoon Glenda arrived in Metro Manila, I had a lovely lunch with fellow mommy bloggers care of Appebon Kid. It was especially nice because all our kids didn't have classes that day so there wasn't any pressure to rush off to school and fetch them.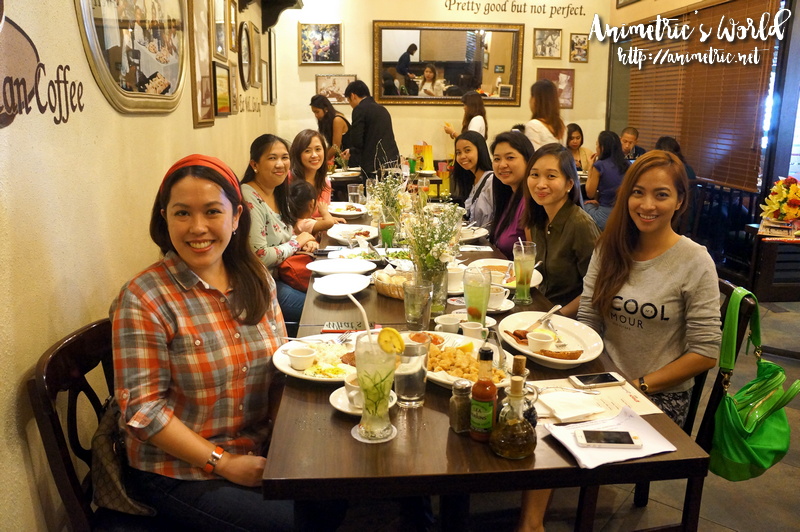 July is Nutrition Month, and so it was only fitting that we get expert advice on our kids' nutritional state. Are they eating enough? Are they getting enough nourishment? Why are they picky? There were just some of the questions that were running through my mind. I have a 9-year old daughter who's rather picky when it comes to food and well, she's the smallest class. Does her food intake have anything to do with her height and weight? I wanted to know.
Lucky for us, Appebon Kid brought in Dr. Florianne Valdes, a renowned pediatrician from Medical City. She talked about the basics of good nutrition. Did you know that it has been proven that breastfed kids eat better than formula-fed ones? If you want your child to eat well, you have to start from the best thing you can do for him/her — breastfeed. Dr. Valdes also pointed out the worst junk foods we may expose our kids to, soda being on top of the list.
I grabbed the opportunity to ask Dr. Valdes some questions with regards to our very own picky eater. She asked me how I started feeding my daughter. I told her we did everything right, starting her off with veggies instead of fruits. She asked me what age she went off the bottle, I said before she turned 4. She asked if I breastfed, I said yes, for six months but it was a mixed feeding — 75% (breastmilk) and 25% (formula).
According to Dr. Valdes:
Breastfeeding is best for babies even up to the time when you're weaning them off because as I've mentioned earlier, breastfed kids generally eat better compared to formula-fed ones.
Babies should be off the bottle by the time they turn one. Yes, you read right — one year old.
If you're formula feeding, you should stop by the time the child turns one. By this time he/she is better off with fresh milk since it doesn't have all the extra sugar.
It's best to limit kids' exposure to junk food which includes edibles like instant noodles, soda, canned goods, chips, candies. Reading the labels will give you an idea which foods are full of salt, sugar, MSG, preservatives, etc. and help you make better choices.
When in doubt, ask your pediatrician for a nutritional assessment. Each child is different. If your child seems small in your eyes, it can be attributed to non-nutritional factors like genetics. Your doctor can gauge your child's growth using a chart that measures the stature/length, age, and weight percentile. This is one way of making sure your child's growth is normal and not stunted.
It was a really enlightening lunch! I'm so glad I went. I was able to take home some samples of Appebon Kid, a supplement that helps provide children with nutrients essential for energy and helps improve appetite. It's approved by Dr. Valdes too. It's recommended for kids 2-12 years old.
Appebon Kid is available at all leading drugstores nationwide.
Like this post? Subscribe to this blog by clicking HERE.
Let's stay connected: