It's February 20 today. I posted my very first blog post on Blogger back in Feb. 20, 2009. Yes, today officially marks my blog's 7th year online. True to my word, there will be no Animetric's Favorite Things Year 7. I'm doing way way way more stuff now work-wise compared to all the past years and the last thing I need is more stress. It's clearly a no-win situation for me where such an ambitious Oprah-inspired giveaway is concerned because as the prizes get nicer (and they do every year), the competition just gets nastier. I don't want to NEED to justify what I do here. I was supposed to be giving back to readers who've supported my blog all these years, not arguing with contest joiners. I still give away stuff, I'm just not doing favorite things anymore.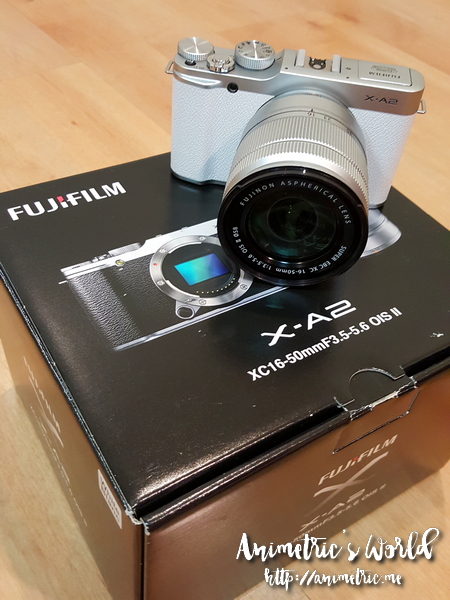 Moving on, I've finally decided to replace my official blogging camera since 2011, the Sony NEX-5N, with a Fujifilm X-A2 which I bought from Henry's Professional in V-Mall yesterday. What finally prompted me to do so was the pics from my son's birthday dinner at home. When I was taking them, everything looked very bright and nice from the Sony screen. But when I transferred them to the computer, they were ALL dark and dull. I couldn't re-shoot because the food had already been eaten. It took all of my Photoshop manipulation skills to make them look sort of decent but I could only do so much. I can't imagine wasting precious time Photoshopping every single image that camera was going to take and so I promptly purchased a replacement.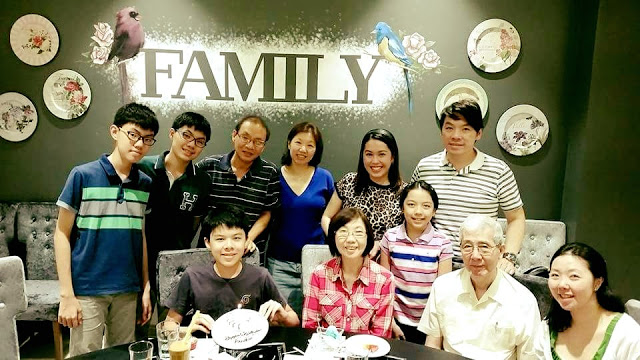 And just like that, I suddenly have a 15-year old kid. We had his second birthday dinner with the entire extended family last night at Four Seasons Buffet in Cubao. My son's birthday is a few days shy of my blog's anniversary. He's taller than me now. Where did the time go? Why does it have to fly so fast? Oh well as long as I don't look like a granny lol…
Anyhow back to my blog. If you've noticed, I recently had it redesigned (sometime back in November 2015). I needed a change. The old design was a basic Blogger template which I fiddled with and it was, pardon the pun, getting old. I wanted something fresh and new. The OC person in me wants to fix all the old posts so they mesh well with the new design but wow, that is going to take FOREVER. I have well over 2,500 posts and although I'd like everything to look perfect I really don't know how I can do it.
As for future plans for my blog, I don't really have a definite to-do list but they include:
Another joint beauty workshop with Marj Sia — we're actually 80% done with the preparations. It will most probably happen in the summer. All I can say at the moment is Olay, Celeteque, and Biore are three of the brands we have on board.
I'm thinking of conducting a blogging workshop because honestly I get a lot of people asking me how to do it (blog that is). I believe I can do a good job, but that workshop idea is all still in my head.
Improving my blog — I should come up with more original content (and better-looking… I hate going through my old old posts they look gross)… helpful content… by that I mean stuff others don't blog about lol! I don't know how I'm going to do that but I want to!
I'd like to take this opportunity to thank everyone who've been continuously reading and supporting my blog. Can't believe it's nearing the 10 year mark. None of this would have been possible without my dear family, friends, and readers. Thank you, thank you, thank you! I can really never say it enough.

Like this post? Subscribe to this blog by clicking HERE.
Let's stay connected: