I first came across the Japanese bag brand Anello earlier this year when we went to Tokyo for a vacation. I saw nylon backpacks being sold for a little over 3,500 yen (around P1,600+). When school opened this June, my daughter told me a lot of her schoolmates were using Anello bags. It's definitely the rage right now. Did you know that the word "Anello" translates to "annual growth rings" in Italian? Established iin 2005, the brand aims to combine style, function, and mobility. These bags are designed to go where you go.
They come in all shapes, sizes, colors, and materials.
Whether you're a student, business executive, or traveler, there's an Anello bag that's right for you.
I had a chance to check out the different styles last Tuesday.
These bags are super affordable too!
I'm most attracted to Anello's trademark tricolor bags. This mini handbag retails for a little over P2k. I decided to get it for my daughter who's been bugging me for a crossbody bag.
The Anello in Manila event floor was open from 11am to 4pm. I was there at the same time as Jackie (Go Jackie Go) and Angela (Lush Angel).
So what makes Anello special?
Its main feature is a wide mouth which lets you put things in and take things out easily.
All bags also have exterior pockets for a bit of extra storage.
They're all super lightweight.
Since they're affordable, you can collect many different styles. It helps that they come out with new collections 7x a year.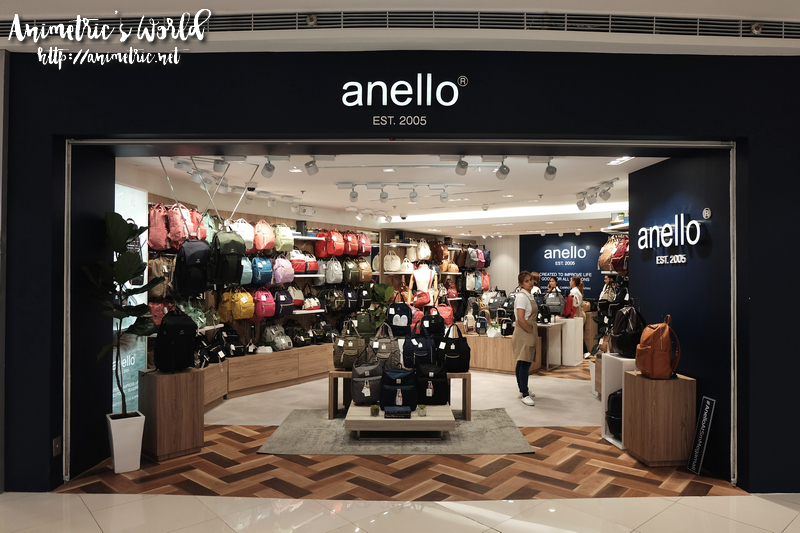 I decided to pay the Anello store in SM Megamall a visit. It's the biggest and most complete store here in Manila so far. You can find it on the 3rd floor of the Mega Fashion Hall.
My bag of choice is this tricolor handbag. It retails for P2,450. It's the bigger version of the bag I was getting my daughter.
There's a solid color leather version that comes in 3 sizes: Small (P2,250), Medium (P2,650), Large (P3,150).
These leather backpacks cost P2,850 each.
The priciest bag I saw was this large leather backpack which is priced at P4,150.
Whoa they have denim bags too! My daughter would have a field day in this store.
Here are more backpacks and handbags.
This striped backpack costs P2,850.
At the moment, Anello has stores in SM Megamall, Estancia Mall, and UP Town Center. There are already plans to open in Uptown BGC, Alabang Town Center, and Robinsons Magnolia (Yay!).
For more information, log on to Official Anello Philippines on Facebook and/or follow @anellophilippinesofficial on Instagram.
Like this post? Subscribe to this blog by clicking HERE.
Let's stay connected: