I first saw these cute, whimsical Anekke bags at Flair the Fifth Rockwell. Anekke is a Spanish brand which describes itself as those beautiful moments caught in time. Indeed, the bags have a rather nostalgic look and feel to them.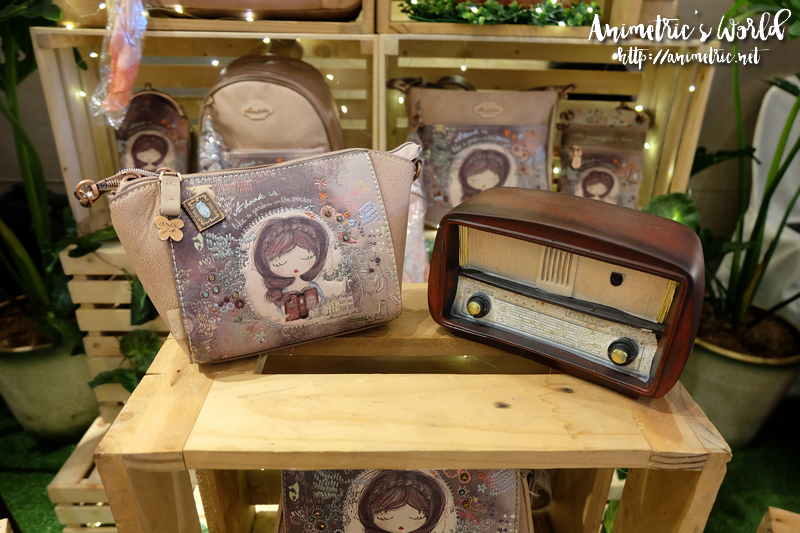 Distributed by Love Wanderlust PH here in the Philippines, Anekke starts us off with the JANE collection. The bags come in all sizes and shapes. There are toiletry kits and pencil cases too. Prices start at P1,298 for a Double Pencil Case. This Retro Style Mini Handbag in the photo is actually costs just a few hundreds more at P1,998.
This is the Printed Retro Bum Bag (P2,798). Ideal for travelers, it's surprisingly spacious and can fit your wallet, passport, cellphone, plus a few other essentials.
The Crossbody Bag with Metal Handle (P4,598) is a way bigger bag for those who like to bring just about everything but the kitchen sink. What's good about Anekke is the accessories (like the scarf-ike fabric you see hanging from the side) are already included when you purchase the bag. The smaller bag below it is the Double Compartment Handbag (P1,798).
This is the Mini Saddle Bag (P2,998). It's very cute.
Here's a glimpse of the entire JANE collection. I got to examine a few of them and the craftsmanship is top notch.
So what did I get? I opted for this Pear Shape Backpack with Crossover Strap (P3,598). It's actually for my teenage daughter. I think it'd be pretty as well as convenient for her to use when we travel.
Anekke bags are available at Zalora. You can peruse the entire collection at the Noel Bazaar 2019 at the SMX Convention Center MOA from Dec. 19 to 22, 2019. For more information and updates, visit Love Wanderlust PH on Facebook.
Like this post? Subscribe to this blog by clicking HERE.
Let's stay connected: