Dad was finally laid to rest earlier this afternoon. After five days at La Funeraria Paz, we got up around 7am today to prepare for his interment. We were at Paz by 8:30am since his cremation was scheduled for 9am. We all lined up for one last goodbye.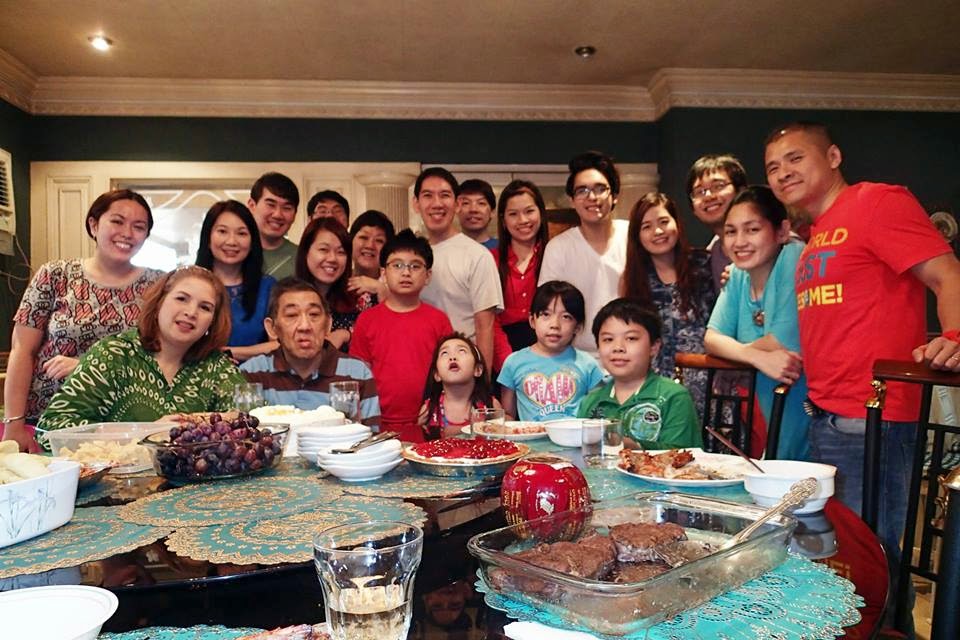 Photo with our extended family taken last January 1, 2014.
I've thought about and learned a lot of things the last several days. I was deeply touched by the outpouring of love and support from friends and relatives alike. I found it almost laughable that prior to dad's passing, I was preoccupied with such shallow trivial things. When you are faced with death, you realize just how temporary everything is. Life is short — this is the message that was shared to us nightly when we would have the memorial service for dad. It's so short that there's really not a second to waste on negativity and counter-productive behavior. The more I thought about it, the more I let go. Somehow, I feel so much lighter. It was as if dad was imparting one final life lesson.
People with lingering illnesses are blessed. I'm not trying to be preachy or cliche. I saw this with my own eyes, understood it with my own mind, and felt it with my own heart. They are blessed because they are given time to reconcile with everyone — with family, with friends, and with God. They are given the gift of time, unlike those who suddenly perish without warning. Honestly speaking, with the way dad lived most of his life, I was not expecting him to find God in the twilight of his existence. But he did. It's because he was given time — and for this I consider not just him but our entire family as blessed. God is indeed good.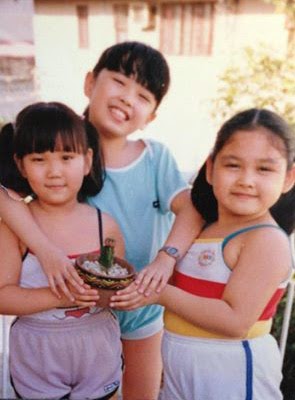 From left to right: Cousin, Myself, Sister
Time flies and waits for no one. I still have vivid memories of my childhood, as if it was just yesterday that we would ride our bikes around the compound, play luto-luto, and dig up old board games from our aunts' drawers. One of my college friends commented some days ago that it's been 19 years since we all graduated and we've reached the age when we're starting to lose our parents. I'm turning 40 this year. Before I know it I'll be 50. Our lives pass us by so fast… too fast. What am I doing? What are you doing?
I'm sorry if I'm depressing everyone, I've been making myself cry with my own dad-related posts too. I just felt compelled to share my realizations these past few days. Writing will always be my form of release.
Once again I'd like to take this opportunity to thank everyone in behalf of the Lim family for the condolences, prayers, and kind thoughts. Thank you also to everyone who took time out to pay respects at La Funeraria Paz. He is finally at peace with our Lord in heaven.

Like this post? Subscribe to this blog by clicking HERE.
Let's stay connected: