I've been wearing glasses since I was 18. I'm in my 40's now. It has been well over 20 years since I was diagnosed with near-sightedness and astigmatism. I guess it somehow runs in the family because just about all my aunties and uncles are eyeglass and contact lens users. My 17-year old son started even earlier, having been diagnosed with near-sightedness at 14.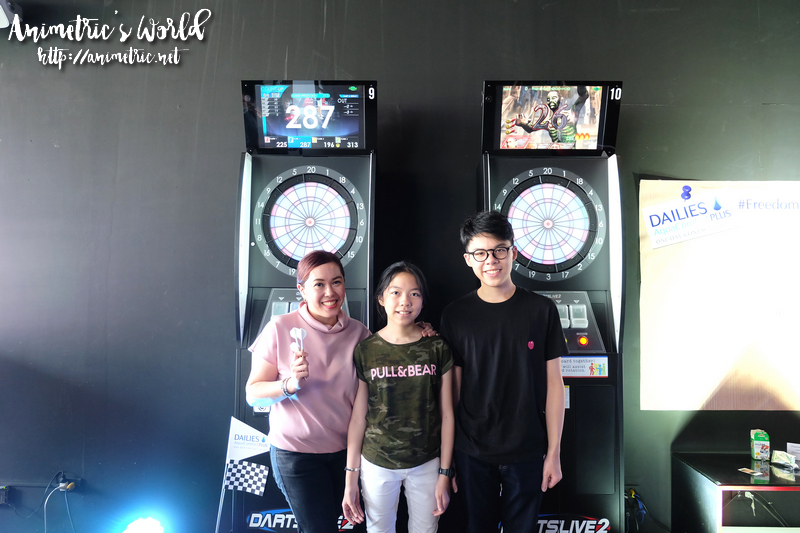 Last Tuesday, we went to i Darts DASH in BGC for the launch of Alcon Dailies AquaComfort Plus contact lens. I gave them my glasses as soon as I got there, so they could measure the grade I needed for contact lenses. They immediately fitted me with a pair and I was able to go glasses-free for the rest of the event.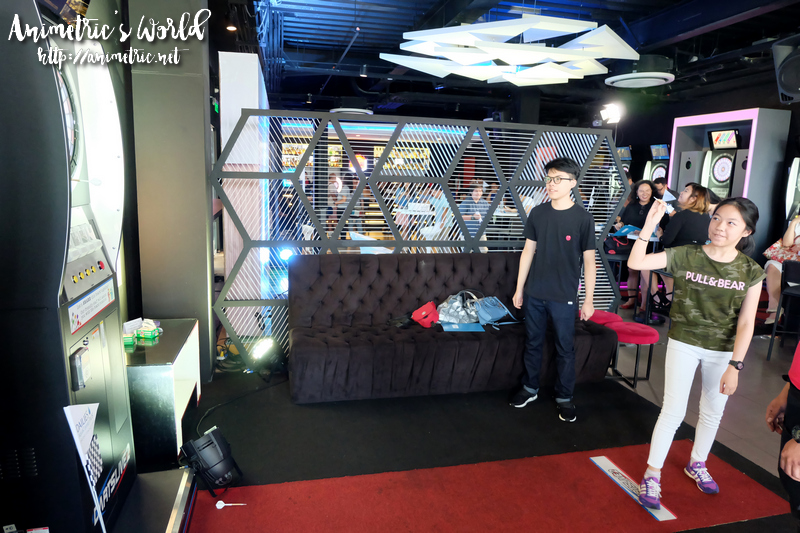 We played several games of digital darts. I was very happy with my vision. It was easy to forget I had Alcon Dailies on because the lenses were super soft and comfy. Since I have astigmatism, I can only use clear contact lenses.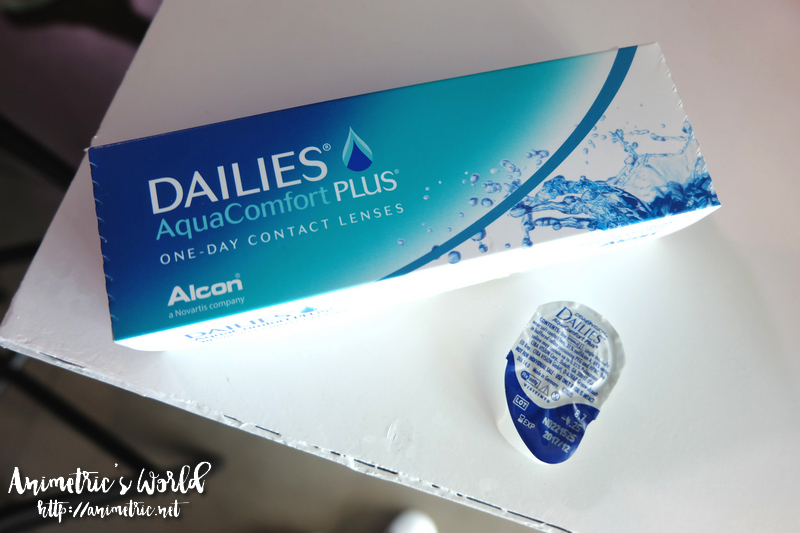 My son initially didn't want to try wearing contact lens. But somewhere through the program, he was convinced to give them a try. Alcon Dailies require zero maintenance because you dispose of them after a day's use. You don't need to stock up on solutions. You don't even need contact lens cases. That said, they're perfect for kids — especially active and sporty ones whose glasses can get in the way of their activities.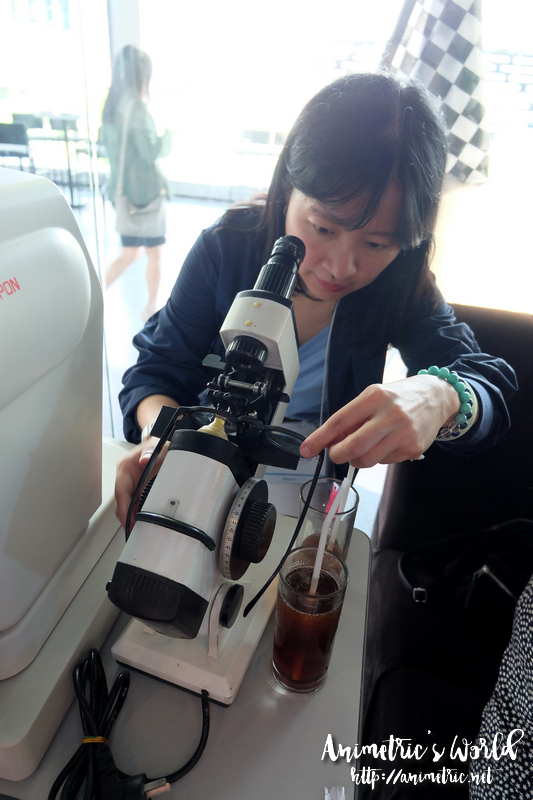 So my son's glasses were measured for grade.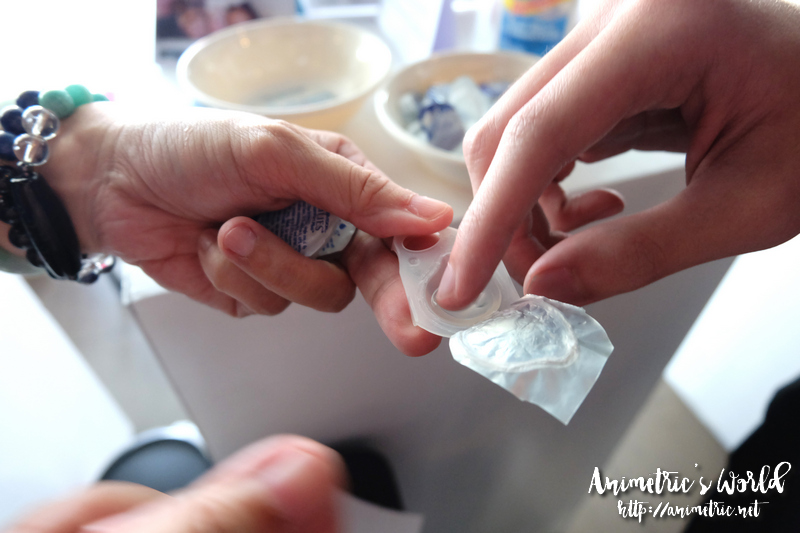 Then he was given a pair of Alcon Dailies AquaComfort Plus contact lenses to try.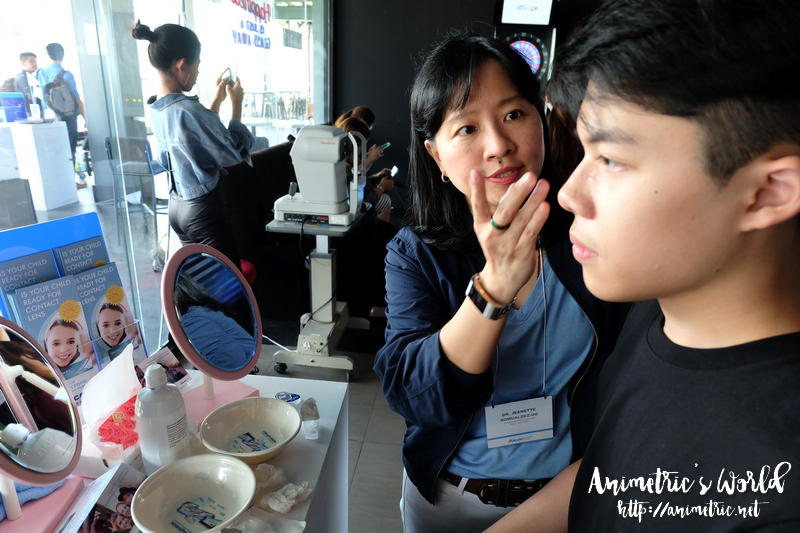 Prior to the event, my son had never even considered wearing contacts.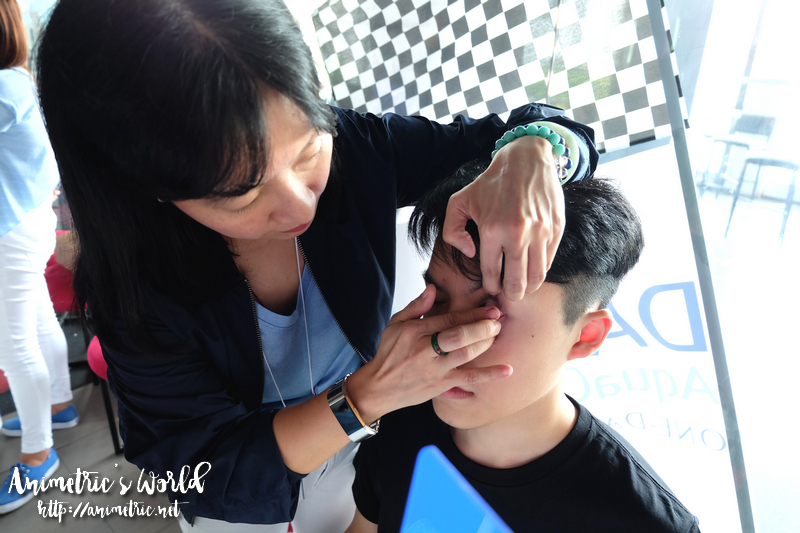 Since he doesn't know the first thing about contact lenses, Doc Janna put them on for him.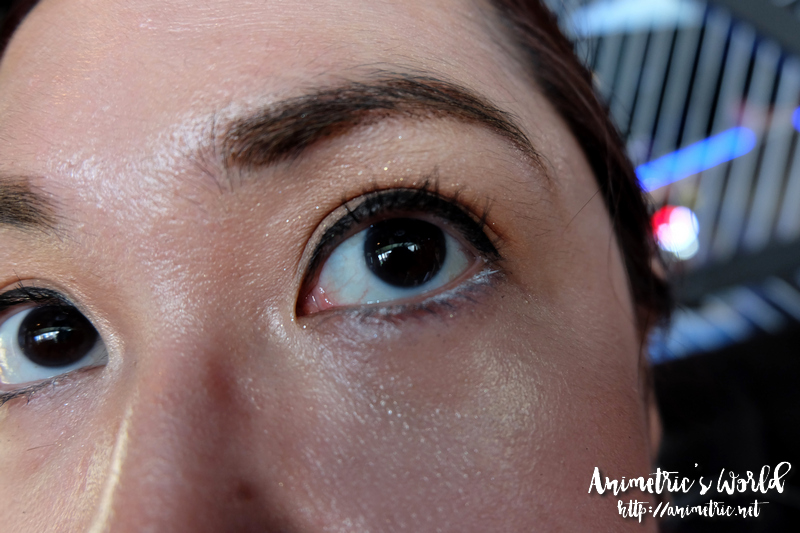 I tried a pair of Alcon Dailies AquaComfort Plus contact lenses too. They're the softest, most comfortable contact lenses I've ever tried. It's like not wearing anything, plus my eyesight was just perfect. I know there are a lot of cons to wearing eyeglasses exclusively. Like for example, if I attend a formal party like a wedding. I normally wear glasses still and it doesn't look all that glamorous when I'm in a cocktail dress or gown. Glasses leave marks on the bridge of my nose too, like in the photo above.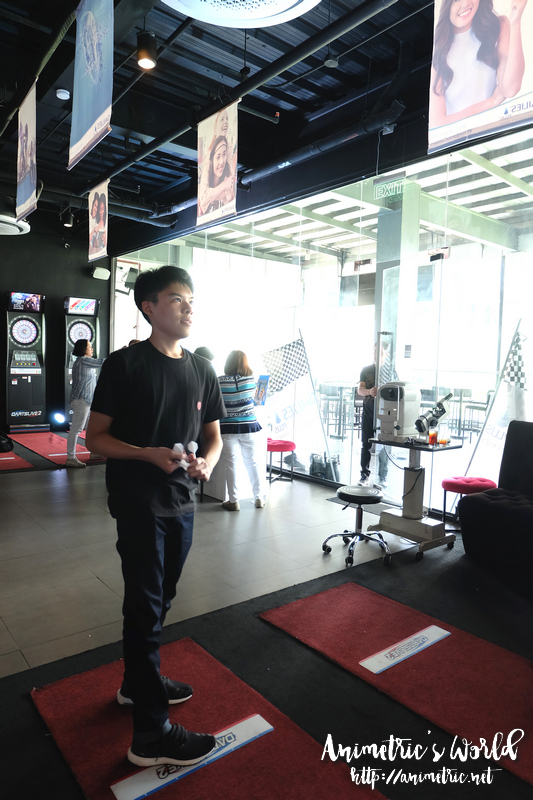 Anyway my son traded in his eyeglasses for Alcon Dailies AquaComfort contact lenses for the day. Wow, even his dart game improved haha! He played a lot better wearing the contact lenses for some reason. He said the contact lenses worked better than he expected and he wouldn't mind using them.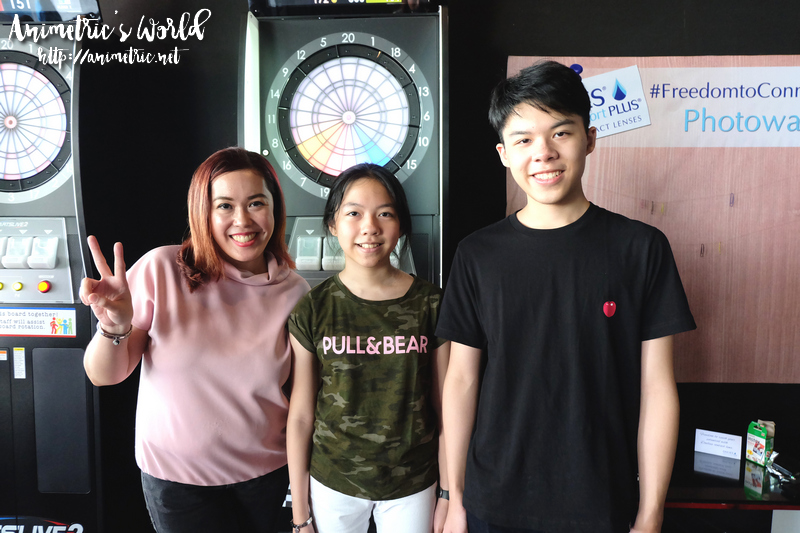 So here we are, both glasses-free for the day. It's really easy to go glasses-free with Alcon Dailies. A 30-piece pack good for 15 days costs P1,495. That's P100 a day. There's an ongoing summer promo where you can get 20% off 2 boxes of Alcon Dailies so it can cost less than P100 per day.
For more information about Alcon Dailies, log on to http://www.myalcon.ph. You can also call +632-772-5266 for a free professional consultation.
Like this post? Subscribe to this blog by clicking HERE.
Let's stay connected: