Last year, we spent the holidays in California where my lola has lived for the past few decades. She passed away last month at the age of 90. I was fervently hoping that we'd get to spend at least a couple more holidays with her but I guess it wasn't meant to be. I'm just comforted by the fact that she and my kids g0t to spend time together and make memories. At this day and age, how many people can say that they lived to see their great grandson grow up to be 19 years old? There were no signs that she would be leaving us this year last December. But then that's how life is, you never know. Because of the pandemic we could not even fly to the US to see her during her last days.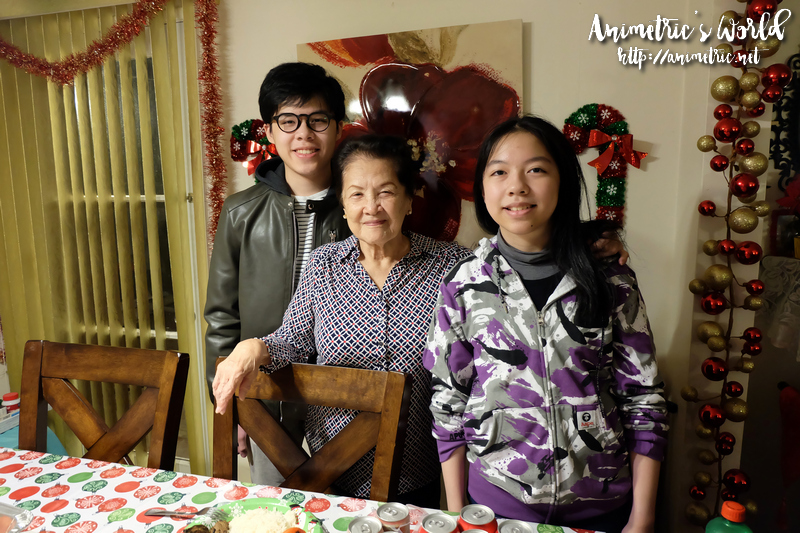 Holidays with my lola were always special. We'd gather round for a hearty dinner, then we'd sit and talk afterwards. There's always a lot to learn. With age comes wisdom and experience that you'd be so lucky to gain for yourself, should you live till 90.
My lola was never too serious. She knew how to spoil her grandkids. I will always remember how she'd buy me toys that my mom didn't approve of when I was a kid, lol. When it was my kids' turn they'd get Apple cards, video games, and shopping money. She would always stress how important it was to always look good so she'd tell me not to sit down after meals as not to get a big tummy. How we will miss these times, especially as Christmas is approaching once again.
Lola got sick in the middle of the pandemic and due to age, her system started to shut down. My mom and my aunt had been preparing everything and everyone. But that's just it, you can be fully prepared but no one is ever really ready to lose someone they love so dearly. It's still sad, it's still painful, and it still leaves a void nothing can fill.
In a sense she is fortunate because she can truly be at peace knowing both her children (my mom and my aunt) are financially independent. But imagine if someone much much younger loses a parent. He/she could be a grade schooler, a toddler, a college kid… I can just imagine how much harder it would be.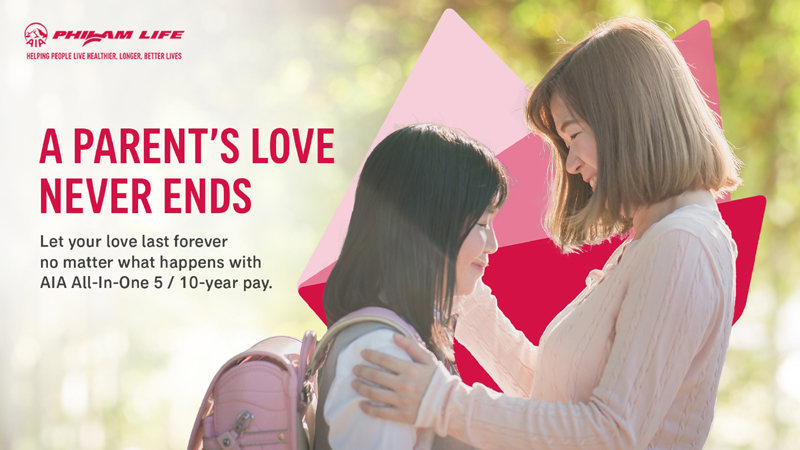 No parent wants to leave their children but death is inevitable — it's just a question of when. Nobody ever wants to talk about dying and while preparing for it may seem morbid, it's worth it in the end. Knowing that the loved ones we leave behind can go on without having to struggle financially can bring peace and comfort nothing else can.
With AIA Philam Life's AIA All-In-One 5/10 Year Pay, you can build a legacy and a better future for your family with no worries. Your loved ones can collect up to 5x the amount you paid for in 5 or 10 years. It also provides a safety net against life's major risks so there are cash benefits in case of an accident, disability, or critical illness. For more information log on to the
AIA Philam Life Facebook Page
 or
https://www.philamlife.com
. You can also email philamlife@aia.com or call (02)8528-2000.
You can never really be ready but you can be fully prepared.
Like this post? Subscribe to this blog by clicking HERE.
Let's stay connected: