I wasn't able to book anything for the holiday season. That meant we were stuck in Metro Manila. It was quite a challenge finding stuff to do on a daily basis. Thus we decided to drive to Cavite and check out the newly opened Acienda Designer Outlet. We figured Dec. 26 was a good time to go because traffic lightens considerably after Christmas day.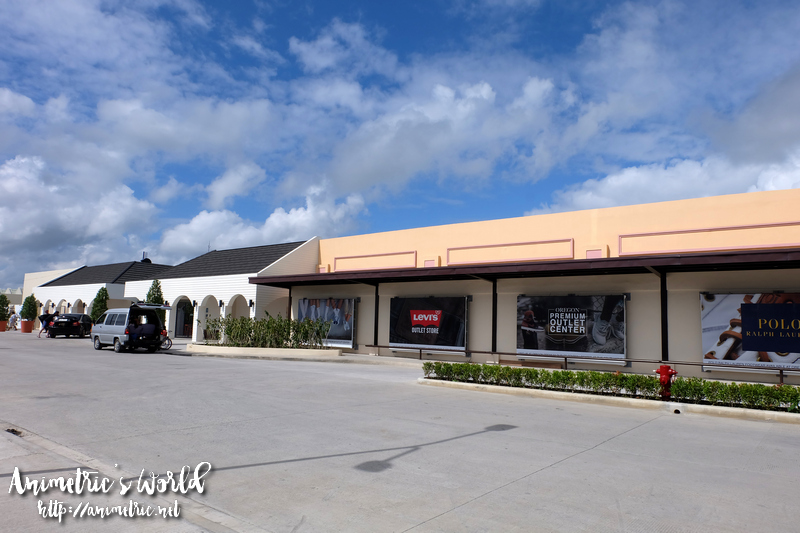 It took us around 2 hours to get to Acienda Designer Outlet from Quezon City. That includes a gas stop and driving through McDonalds for breakfast. There's a lot of parking space and the structure is reminiscent of outlets abroad. We were there some 5 minutes before 11am, the opening time.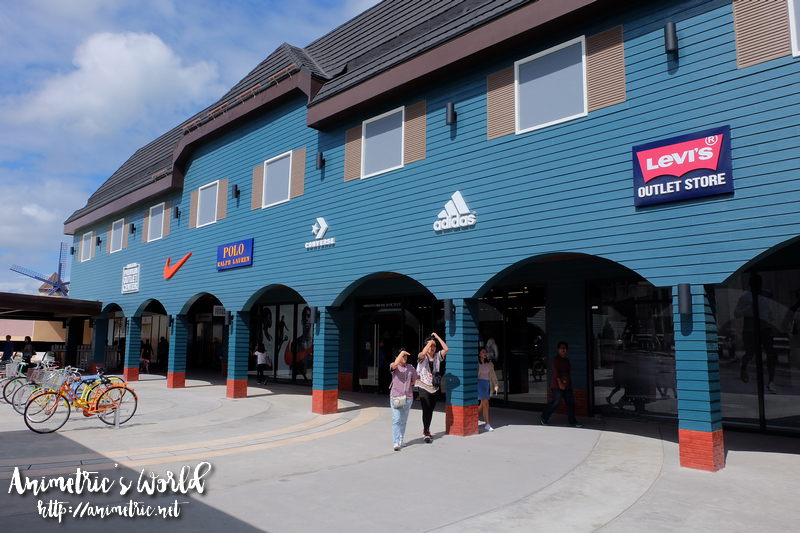 Upon entering, the sprawling structure that is Oregon Premium Outlet Center met us. Inside were Adidas and Nike footwear and apparel. The sign outside says Nike, Polo Ralph Lauren, Converse, Adidas, and Levi's but there were only Adidas and Nike. I think it has to do with the closed up spaces beside the entrance — which means we will probably see these brands inside Oregon Premium Outlet Center.
On a side note, Converse, Levi's, and Adidas also have standalone stores at Acienda Designer Outlet. Converse and Levi's are open, Adidas is still closed.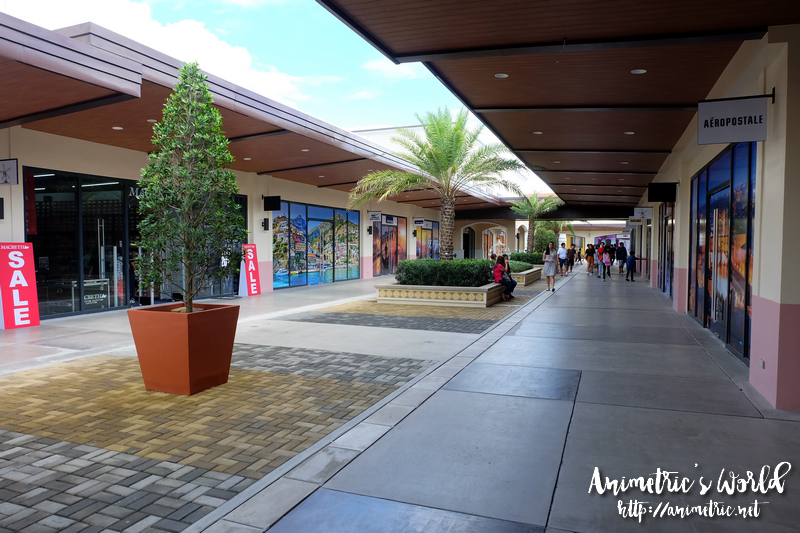 Stores are lined side by side and walkways are wide with places to sit in the middle. It's just like how outlets are set up abroad. As you can see, more than half of the stores have not yet opened.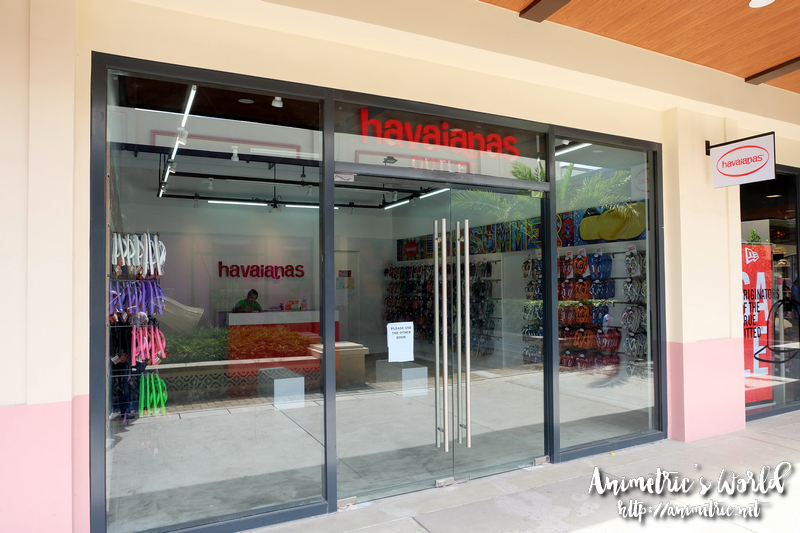 Here's something unique — a Havaianas outlet. I say unique because I've never seen one in any of the outlets I've visited abroad.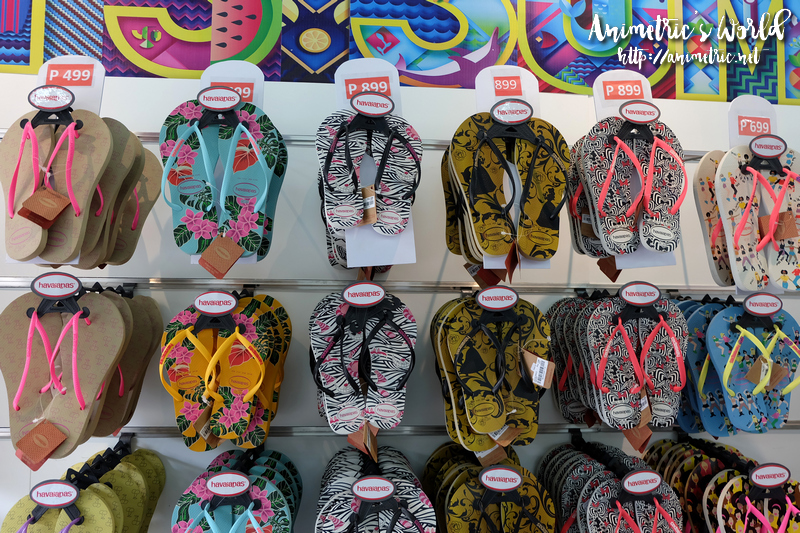 Havaianas flipflops for adults start at P499 per pair.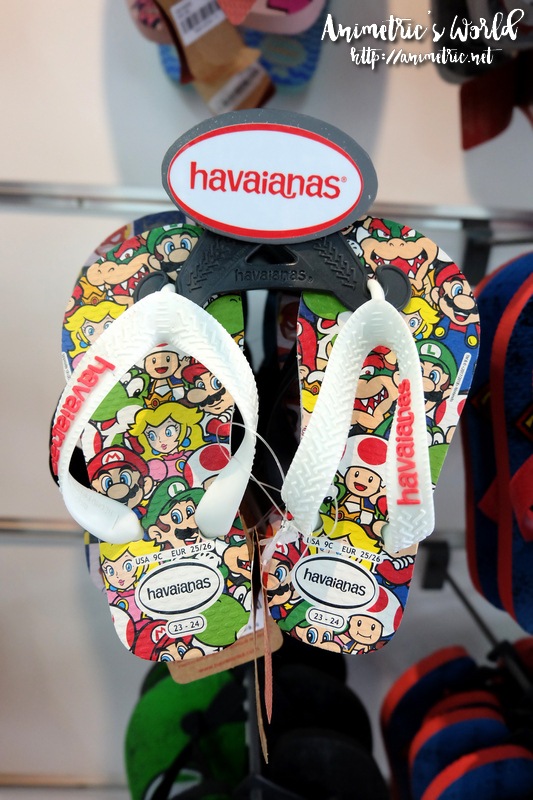 Styles for kids are priced around P199 to P399 per pair.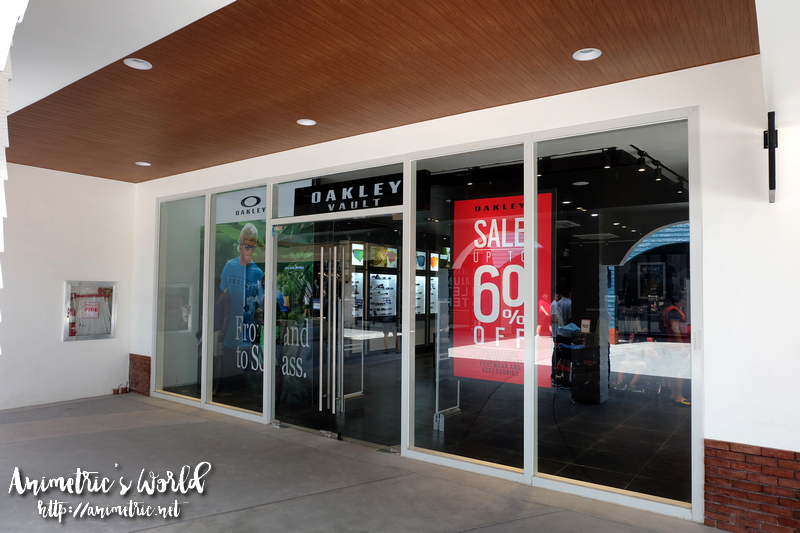 There's an Oakley outlet store but we didn't go in because we all just got new pairs of glasses from JINS last April when we went to Japan.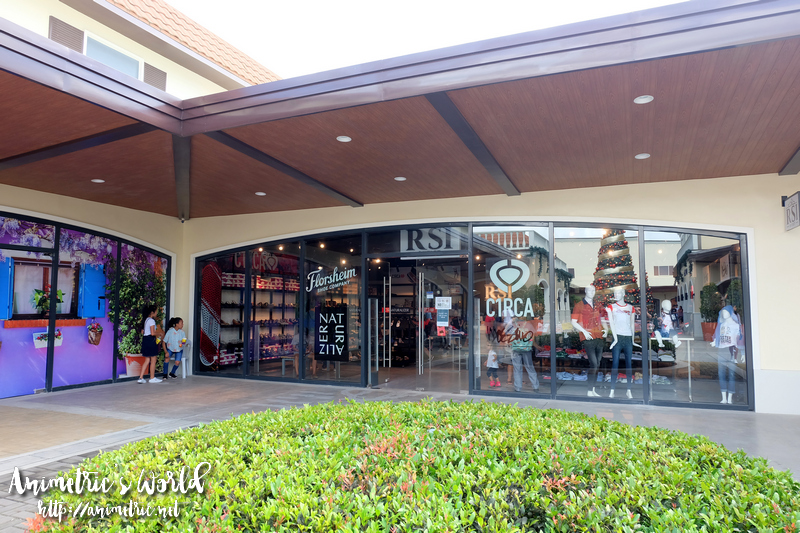 The RSI Outlet has Florsheim, Naturalizer, Circa, Mossimo, Candies…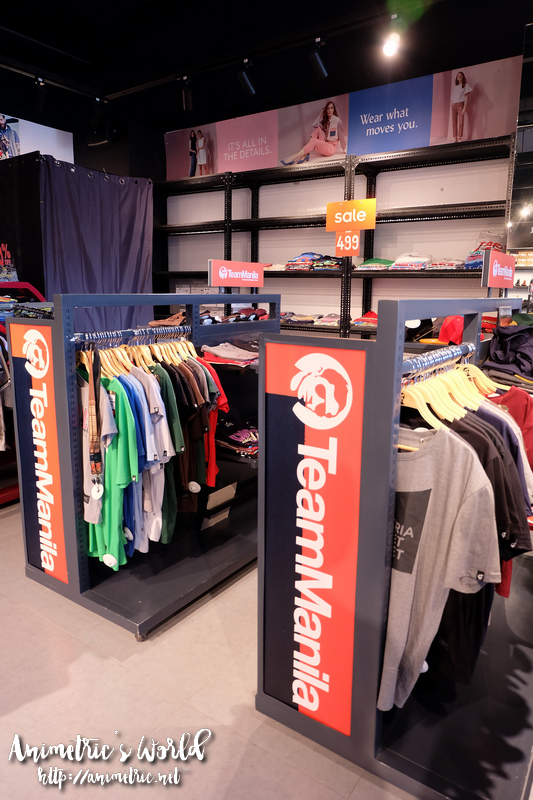 …and Team Manila. Shirts on sale are P499 each.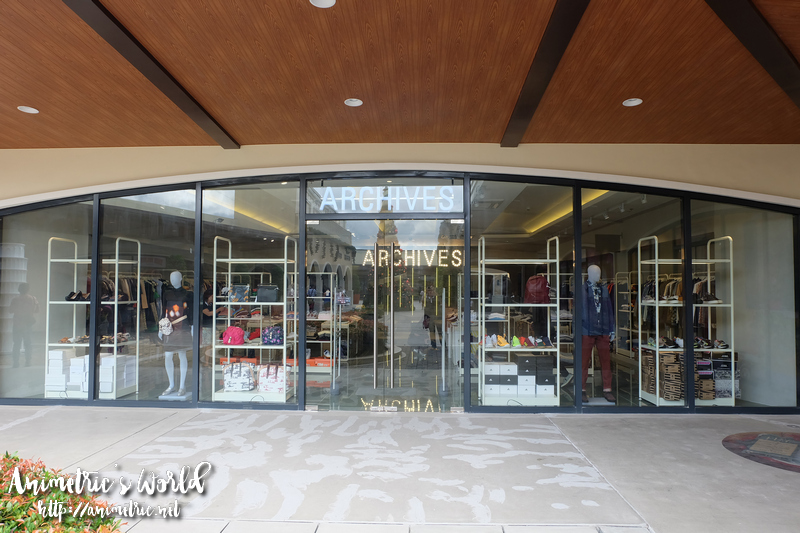 Archives is the closest thing to a hyped store with brands like Commes Des Garcons and Y-3.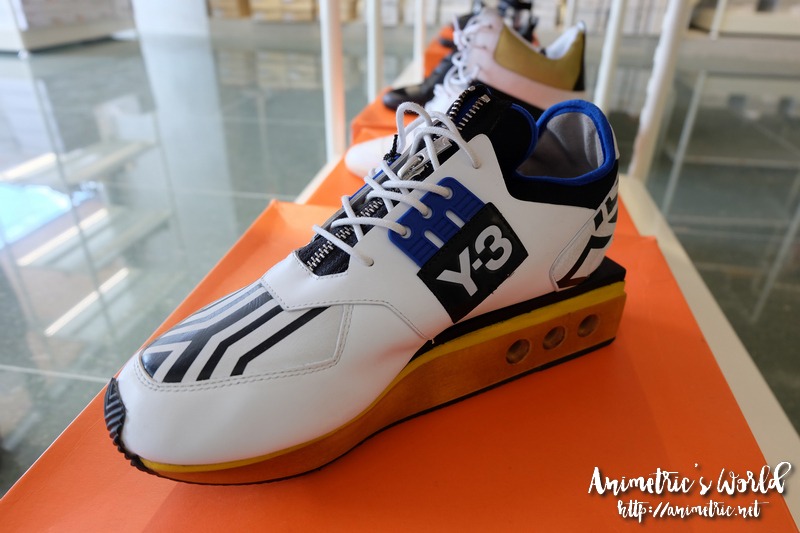 Saw this funky Y-3 sneaker being sold for P30+k less 70% lol. I initially thought it was propped up on a wooden stand but that wood-looking thing is actually the rubber sole.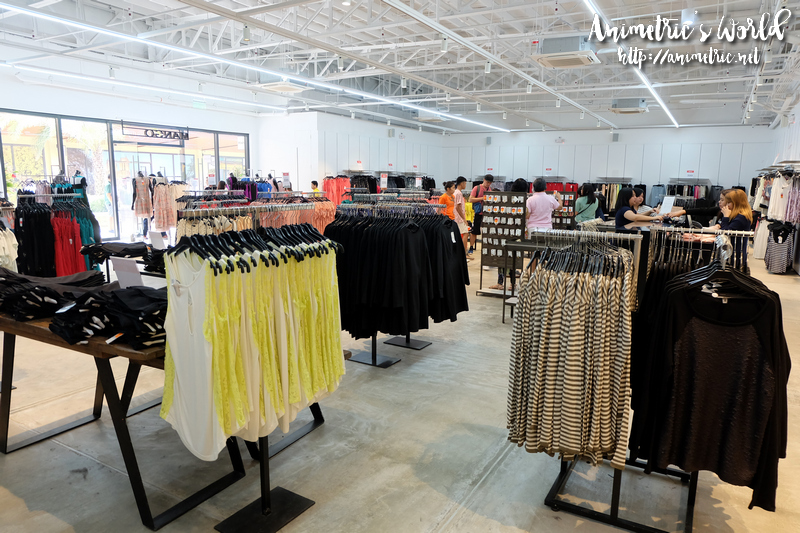 The MANGO outlet is pretty big. Lots of tops, bottoms, dresses, accessories…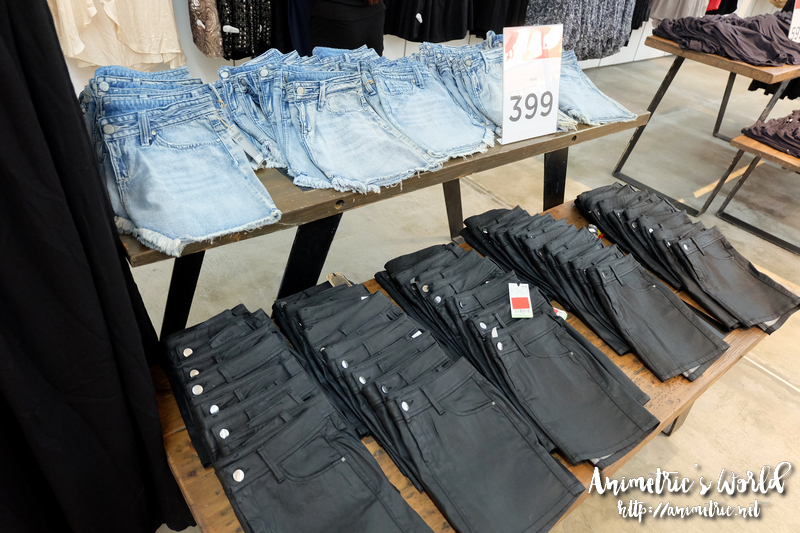 These denim shorts are just P399 a pair.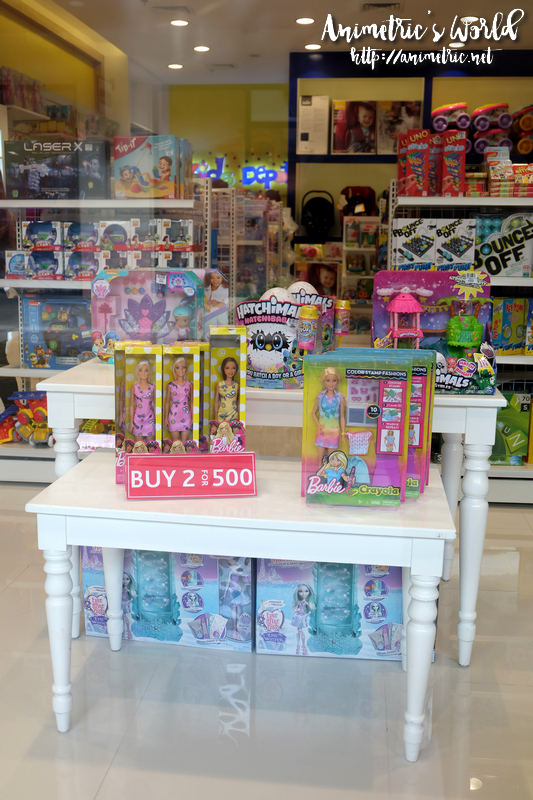 Kids Depot was selling basic Barbie dolls at 2 for P500.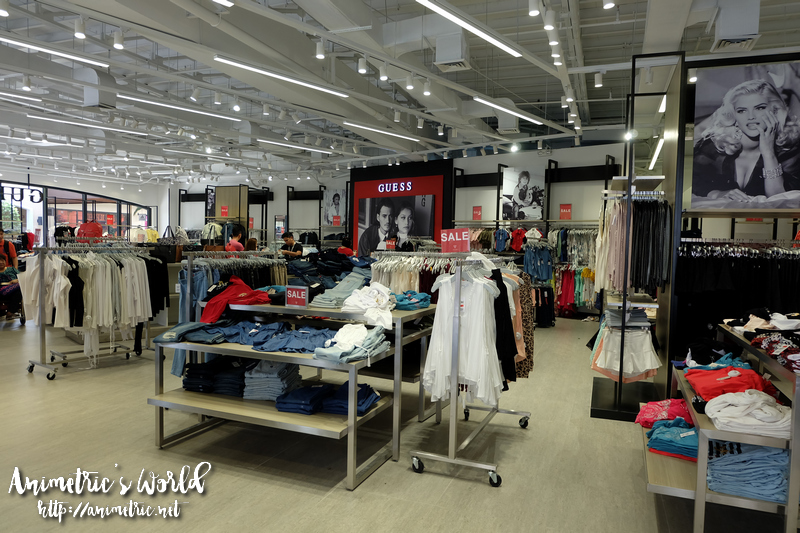 The GUESS outlet is pretty sizable too. Not really cheap though. MANGO had the better deals.
Other shops that are already open are: ASICS, Onitsuka Tiger, GEOX, VANS, Converse, Levi's, FILA, Dickies, The Rail, Macbeth, JAG, Tribal, Seoul Optical, and Sunglass Haven. There's also a 7-Eleven where you can grab food and drinks.
Upcoming ones I've seen with signboards but still closed: Aeropostale, Under Armour, Adidas, Giordano, Terranova, True Religion, Skechers, Crocs, 158 Designers Blvd, Timberland, Ed Hardy, and Rox Republic.
According to the Acienda Designer Outlet official website, Watsons, True Value, and a few other brands are also opening shop there.
Price-wise, it depends on the store. There were Buy 1 Take 1 Nike shirts at Oregon Premium Outlet Center and bargains at MANGO but I didn't really find anything dramatically marked down.
So is it worth driving there now? I'd say not yet. It looks promising but as is, more than half the stores are still closed. However if you're just bored and want something to do, it could be interesting especially if you like the stores which are already open.
Acienda Designer Outlet is on WAZE so you can just punch it in and follow directions. They're open on Dec. 31 and Jan. 1.
Acienda Designer Outlet
Km. 48 Emilio Aguinaldo Highway cor. Balubad Rd.,
Bgy. Lalaan I, Silang, Cavite
631-8855
Like this post? Subscribe to this blog by clicking HERE.
Let's stay connected: