I got an acerpure cool air purifier + circulation fan (P14,999) from Acer Philippines a while back. I've been an avid Acer user for almost a decade now, as both my laptops are Acer. The Taiwanese brand many of us have trusted for our computer needs is now venturing into lifestyle with acerpure, a series of electric consumer products that treat the air.
These days, we can never have too many air purifiers. I'm just happy this one has an air circulator to go with it so I don't need a separate electric fan — saves space, saves electricity.
The acerpure cool comes with a power cord and a remote control.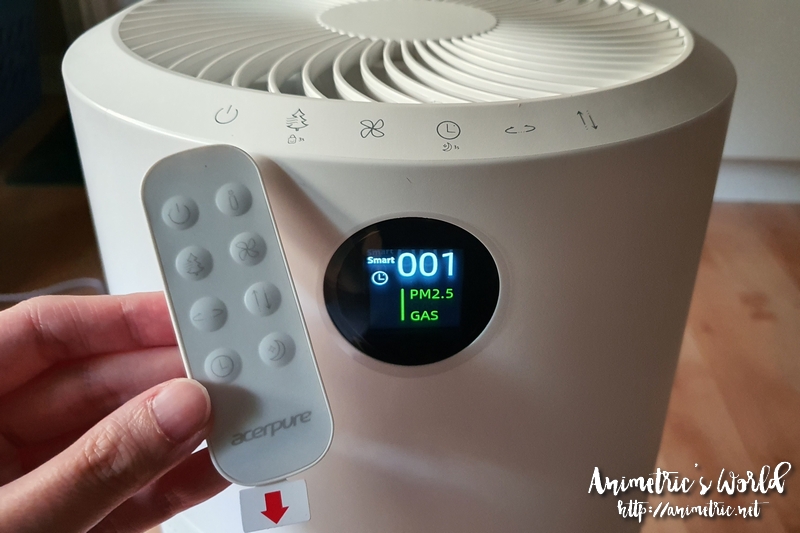 You can do everything with the remote control.
There's a hatch at the back that opens.
It's where the filter goes. This is the acerpure cool's consumable which you will eventually replace. You can actually clean it with a vacuum so it will take a while before you change it. This is a 4-in-1 HEPA filter which removes PM 1.0 and 99.7% particles down to 0.3 microns. This is good because the COVID Omicron variant is 0.3 microns, but since it attaches itself to droplets it becomes bigger. This was tested with the E Coli bacteria and the H1N1 virus. It showed a 99% elimination rate. Since we're still in the middle of a pandemic, that is good news.
There's a LED indicator in front of the unit that will immediately tell you if the air quality in your room is okay. Green means good (ours is green as you can see above), yellow is medium, and purple is poor. The acerpure cool is good for a room size of 45sqm. It's energy efficient too, so it won't really make a dent on your electric bill.
Okay so after much thought we decided to put our acerpure cool in the bathroom. Why? Well, our bedroom already has a purifier and electric fan. On the other hand, hubby keeps bringing small fans to the bathroom for when we are doing other things aside from taking a bath. This unit isn't supposed to be used in humid environments so it's off when we are taking a bath. If we are doing our business on the toilet, styling our hair, or whatever else, then we turn it on. If you don't know what settings to use, you can just turn on the SMART mode and the unit will determine the right level of purification and circulation for your space.
This is AMAZING when it comes to taking away bad odors (like if you poop). I mean, normally we have to air the bathroom out a while. With this one on while you are pooping, there is no odor by the time you are done! If this can do that to gases, what more microparticles you can't see right? Our bathroom used to feel stuffy but now it's just airy and fresh that I don't mind staying there long when I'm doing my hair or make-up. You can watch my unboxing video and short demo of the acerpure cool HERE. I love how the fan can go in ALL directions. The air always feels so fresh and clean.
For more information, log on to https://store.acer.com/en-ph/acerpure/. The acerpure cool is also available at Lazada.
Like this post? Subscribe to this blog by clicking HERE.
Let's stay connected: